Television drama plays a seminal role in the cultural life of nations, and the way in which it depicts national identities merits scholarly exploration.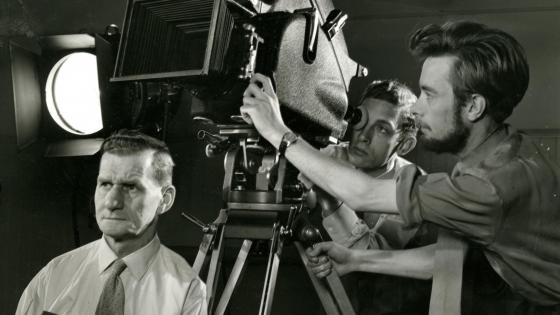 In this regard, national identity's relationship with law as its crystallisation is particularly worthy of academic attention and lends itself to interdisciplinary and comparative perspectives.  Police, crime, justice and dystopian dramas frequently place law and social attitudes to law centre-stage in the delineation of national identity.  
Television drama may be perceived as a communicative event in which history is transformed into myth through a stylised set of codes.  The transmission of coded messages about national identity, and their interpretation (both hegemonic and oppositional) become particularly worthy of analysis as the nation comes under strain through patterns of globalised and regional integration coupled with acts of national resistance. 
Multiple genres of television drama provide scope for the expression of national identity, including the use by period dramas of creative nostalgia to represent the contemporary nation, or the warnings to the nation posed by science fiction television.  In all contexts the interplay between projections of national identity and television's treatment of race, class and gender warrants critical scrutiny.  
This symposium, consisting of a number of papers addressing these issues and more, takes place at Westminster Law School on 6 September.
Location
Room 351
309 Regent Street
W1B 2HT
Registration
Registration for this event is now complete and places are full, however anyone still interested attending is invited to contact Danny Nicol at [email protected]