"In our culture, daylight and sunlight are intrinsically linked to our happiness and comfort." - Gianni Botsford.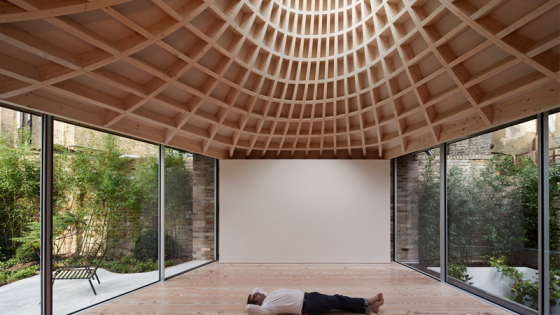 About this event
Gianni will present projects that explore daylight and sunlight as a starting point of a project not only for the form, but also in the organisation of a number of private houses.
Gianni Botsford's talk will feature the award winning work of Gianni Botsford Architects and describe how the sophisticated solar analysis tools he has developed have helped to shape his architecture. Attendees can expect an in depth view of Gianni's work and working process as an architect.
The open Technical Studies Lecture Series invites and documents talks from leading thinkers and practitioners in architecture, engineering and related disciplines, augmented with demonstrative student and public workshops.
Speaker
Gianni Botsford – Gianni Botsford Architects
Gianni Botsford, was born in Venice, Italy. He studied Interior Design at Kingston University before completing his education at the Architectural Association and setting up Gianni Botsford Architects in 1996.
He has taught at the AA, London Metropolitan University and Cardiff University; he's a member of the RIBA Awards Group and sits on the Royal Borough of Kensington and Chelsea Architecture Appraisal Panel.
His projects include Light House, House in a Garden, and The Layered Gallery in London; Casa Ki-Ké, Costa Rica; Palazzo di Riflessione, Venice and Pink Sand Pavilion and Tower in the Bahamas. House in a Garden won the AZ Awards Best Single Family House 2019, and is currently long-listed for the RIBA House of the Year and shortlisted in the annual Architectural Review House Awards 2019.
Location
Robin Evans Room (M416)
School of Architecture & Cities
University of Westminster
35 Marylebone Road
London, NW1 5LS
Registration
To register, please email Will McLean