The University of Westminster and Renmin University of China are delighted to present an eclectic collection of works that depict the modern landscape of both China and Europe.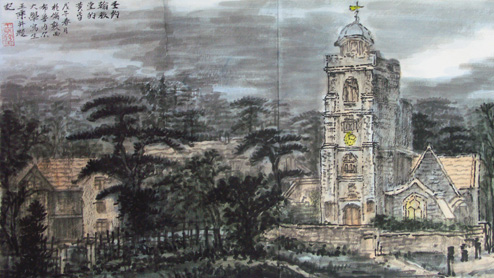 英国伦敦小镇写生- View of England, London town
Some of the work in this collection has been specially selected because they reflect the modern and traditional styles of Chinese paintings, with many never having been seen before.
The painters, in this exhibition, are either especially appointed professors or alumni of Renmin University of China. Most of them have work in international collections and have had shows in Russia, The US, The UK, Canada and Japan.
Opening hours: 8.30am – 16.30pm, Monday to Friday (closed weekends)
Admission: Free
Nearest Tube: Oxford Circus