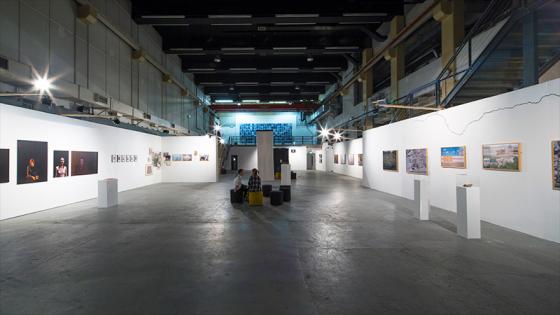 Thought-provoking and innovative, the Westminster joint photography MA degree show highlights the diversity of contemporary photography across genres and media. Work by the Documentary Photography and Photojournalism MA offers the culmination of student studies emphasising 21st century perspectives on society. Work by the Photography Arts MA takes a range of forms, from analogue images to appropriated online content and digital animation.
This joint exhibition features works by students from a wide range of experiential and cultural backgrounds, whose highly individual visual practices have emerged from sustained, rigorous research and experimentation.
Private view
Friday 12 July 2019
6.30-8.30pm 
Open to the public
13-17 July 2019 
11am-8pm
18 July 2019
11am-5.30pm
Find out more about:
Markets in Photography Symposium
Saturday 13 July 2019
2-4pm
Marylebone Campus
The exhibition is accompanied by a symposium, Markets in Photography, chaired by MA Photography Arts course leader Lucy Soutter and features Hannah Hughes (Flowers Gallery), Brandei Estes (Sotheby's) and Sid Motion (Sid Motion Gallery).  The symposium will be followed by drinks and a tour of the exhibition in Ambika P3.
Register for the symposium on Eventbrite.
Location
Ambika P3, 35 Marylebone Rd, Marylebone, London NW1 5LS