The University of Westminster, in partnership with the Royal Institute of British Architects (RIBA), is hosting a groundbreaking, two-day conference to explore the boundaries between the sacred, spiritual and secular in modern British architecture.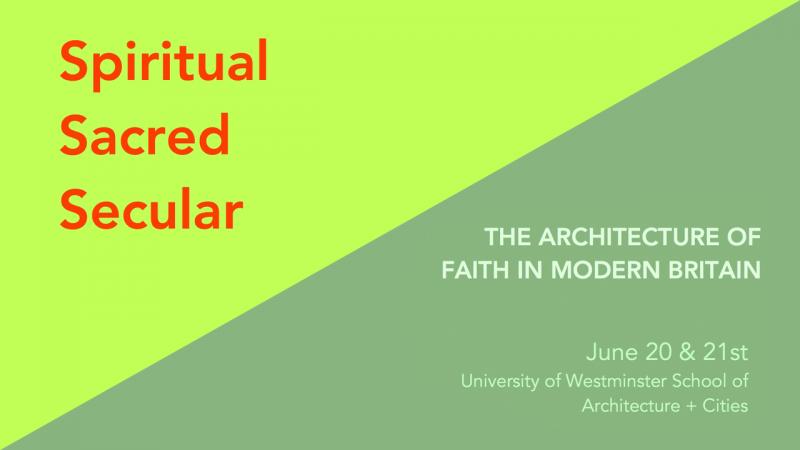 By bringing together some of the most significant and interesting design practices in the country today, the event will explore contemporary approaches to the design, use, stewardship and conservation of buildings across diverse faiths, and will feature presentations from leading architects, academics, heritage professionals, commissioners and clients.
The conference will include panel discussions and presentations, with contributions from key figures including Niall McLaughlin; John McAslan and Partners; Peter Clegg; Julia Barfield; Roz Barr, Patrick Lynch, Biba Dow, Andy Groarke and Waugh Thistleton.
The conference will conclude with two days of architectural tours, organised in collaboration with the Twentieth Century Society, which will look at contemporary approaches to faith buildings. You can book the 22 and 23 June tours here.
The first day, led by the architectural writer Kenneth Powell, will explore recent examples of repurposing, restoration and renewal of churches in London. The second day will look at new faith architecture in and around the capital.
Related Events
OPEN 2019 - School of Architecture and Cities Degree Show
London Festival of Architecture: AIR Grid – Four Aristippian Structures
London Festival of Architecture: University of Westminster Pavilion



The show is part of the London Festival of Architecture.