25 June - 1 August 2010
Land Architecture People is a major exhibition which offers behind-the-scenes insights into how buildings are made ­ from the mysterious rules and conditions of land ownership through to the symbiotic relationship between architect and client. Conceived by award-winning architects Pierre d¹Avoine and Andrew Houlton and anthropologist Clare Melhuish, the show dispels some of the mystique around the architectural design process.
The exhibition explores the scope of the Œone off¹, as well as the potential for repetition and serial production, both within and beyond the realm of domestic architecture. It shows a selection of built and unbuilt projects of different scales by Pierre d¹Avoine Architects and Houlton Architects, including some collaborations. At the centre of the show is a striking group of twelve large floor-mounted architectural models. They are complemented by drawings, pattern books, maquettes, writings, photographs and films. Clare Melhuish has specially interviewed a number of clients about their aims and aspirations for their projects and their relationship with the architect.
Transcripts of the interviews will be shown alongside photo portraits of the clients, uniquely emphasizing the significance of the relationship between the different players in the design process
Open daily 10.00 to 18.00 except Mondays
Nearest tube: Baker Street
Admission Free
T: +44 (0)20 7911 5876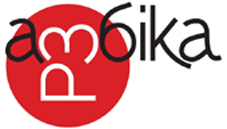 @ AMBIKA P3, 35 Marylebone Road, London NW1 5LS
Please look at our website for further information http://www.p3exhibitions.com/ and Web pages within this site.