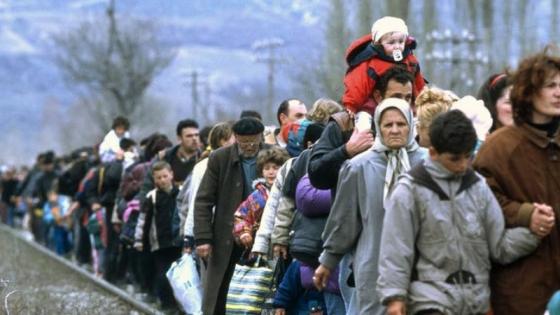 To mark the twentieth anniversary of NATO's intervention in Kosovo this roundtable will assess the impact of "Operation Allied Force" on the practice of, and academics debates on, humanitarian intervention.
Themes to be discussed include;
the rationale behind the intervention
the impact of the intervention on Kosovo/Serbia
the effect of the intervention on the UN/international law
the legacy of the intervention, particularly the emergence of the Responsibility to Protect
the status of humanitarian intervention today.
How to book
Book your free ticket via Eventbrite. 
Speakers
David Clark, Special Adviser to UK Foreign Secretary Robin Cook from 1997-2001
Dr Kate Ferguson, Founding Director "Protection Approaches" and Chair of Policy at the European Centre for R2P
Dr Spyros Economides, Associate Professor in International Relations and European Politics at the London School of Economics and Deputy Director of the Hellenic Observatory
Professor David Chandler, Professor of International Relations at the University of Westminster, and founding editor of the Journal of Intervention and Statebuilding
The event will be chaired by Dr Aidan Hehir, University of Westminster.