This event is an exploration of the larger theme of growing homonationalism globally – a term originally coined by Jasbir Puar to explain the association between nationalists and members from the LGBTQ community.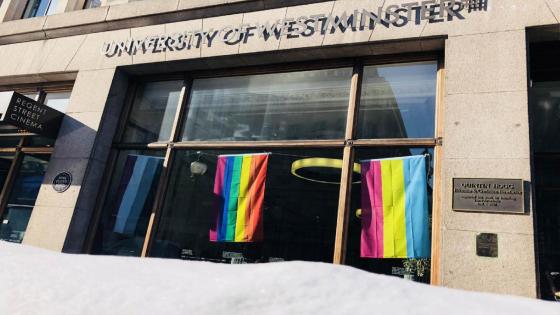 The Centre for the Study of Democracy (CSD), within the School of Social Sciences, has research themes that include gender and sexuality as well as Post-Colonial Politics, Development and Emerging Powers. There is an explicit focus on engagement with communities and impacting upon public debates around these contentious subjects. India is one such region.
Rightwing nationalisms that would in the past dehumanise LGBTQ persons have sought to reframe themselves and appropriate and discipline LGBTQ movements. Islamophobia is deployed by many instances of these homonationalisms.
This panel discussion will focus on the growing trend of #homohindunationalism in India, where in there has been an attempt to label and pass rightwing Hindu government policies as pro-LGBTQ community even though the track record of Hindu nationalism is resolutely queer-phobic. 
The panel discussion will discuss questions such as:
Is this a cynical move to present a progressive and liberal face in the West? Or is it a ploy to prevent solidarities between LGBTQ and religious minority communities in India?
Why would parts of queer movement rally in favour of Indian government's unilateral annexation of Kashmir while others oppose it?
Is the representation of rightwing Hindu nationalist action as 'liberating the LGBTQ community of Jammu & Kashmir' partly fair?
How is the queer community in India responding to recent large scale protests against discriminatory citizenship laws?
Should LGBTQ movement, still nascent in India where homosexuality was decriminalised only recently, keep out of solidarity politics and focus on Pride as celebration or should it become immersed?
What is the controversy over the Transgender Persons Act 2019 all about?
The panel will feature queer scholars who research the above themes in conversation followed by a question/answer round.
Event is open to all, registration (via eventbrite) is mandatory.
About the speakers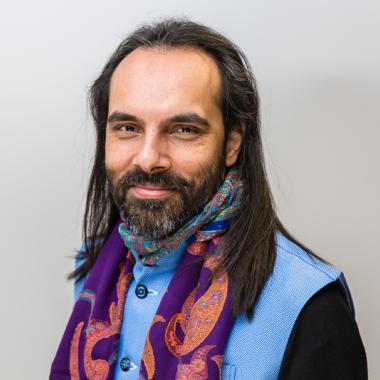 Prof Dibyesh Anand
Professor Dibyesh Anand is the Head of the School of Social Sciences at the University of Westminster. He is the author of monographs "Geopolitical Exotica: Tibet in Western Imagination" and "Hindu Nationalism in India and the Politics of Fear" and has spoken about and published on varied topics including Tibet, China-India border dispute, Hindu nationalism and Islamophobia in India, and the colonial occupation in Kashmir. He identifies as queer in personal and political terms.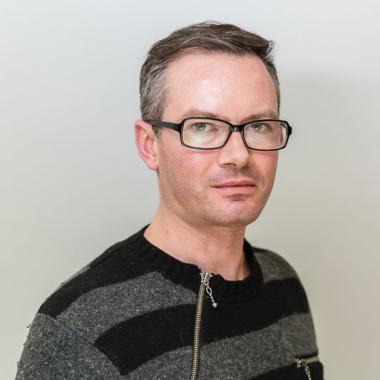 Dr Daniel Conway
Dr Daniel Conway's work is situated at the intersection of Feminist International Relations, political sociology and queer theory, focusing on the politics of LGBTQ+ rights and activism. He held a 2018-19 Leverhulme Trust Research Fellowship studying 'The Global Politics of Pride: LGBTQ+ Activism, Assimilation and Resistance', and conducted comparative fieldwork across Africa, Asia and North America.
His earlier work on white South African conscientious objectors and white anti-apartheid activists explored how militarisation was gendered and how contesting this process was destabilising for the state, but also subject to significant pressures to appear respectable and to conform with the heteronormative logics of the state.
He has also explored how accounts of anti-war activism contribute to white liberal discourses that seek to obscure and reconstitute white privilege in South Africa. This interest in whiteness as a mode of privilege was extended in a co-authored monograph on the everyday lives of white British-born migrants in South Africa.
He is on instagram @politics_pride and is available on [email protected]. Dr Rahul Rao
Rahul Rao is a Senior Lecturer in Politics at SOAS University of London. He is the author of Third World Protest: Between Home and the World (2010) and Out of Time: The Queer Politics of Postcoloniality (2020), both published by Oxford University Press. He blogs at The Disorder of Things and is a member of the Radical Philosophy collective. He can be found on Twitter at @thariel. Jo Krishnakumar
Jo is a restless planeteer and activist always thinking up new ideas and projects to work on. Their main aim in life is to make research and information as accessible as possible and they're hurtling fast towards an academic career while also being the co-founder of Almaarii and The Queer Question, both queer initiatives as well as The Circle, a mental health support group.
They are also the digital editor of Gaysi Family, a queer run and led content platform for queer-desi voices around the world. They're super active on Instagram and can be found there as @karmicdev. Savitri Hensman
Savi is a Sri Lankan-born writer, involvement coordinator and LGBTQ+ and human rights activist. She worked for the Black Lesbian and Gay Centre in London in the 1980s and '90s and has long been involved in anti-fascist organising. Jo Tyabji
Jo Tyabji is a director and performer. Her solo show Motherland is a visceral dragged up howl against ethno-nationalism in the era of Boris Johnson and the BJP. She co-founded the Outrageous! arts commission for LGBTQ Asian performers in Mumbai and London, and is associate director at queer theatre company Milk Presents. She can be found at @JoTyabji on twitter and Instagram.
Fyvie Hall, University of Westminster, 309 Regent Street, London, W1B 2UW