Join us for the launch of the Graduate School Festival 2021, an online weeklong festival, showcasing University of Westminster doctoral research.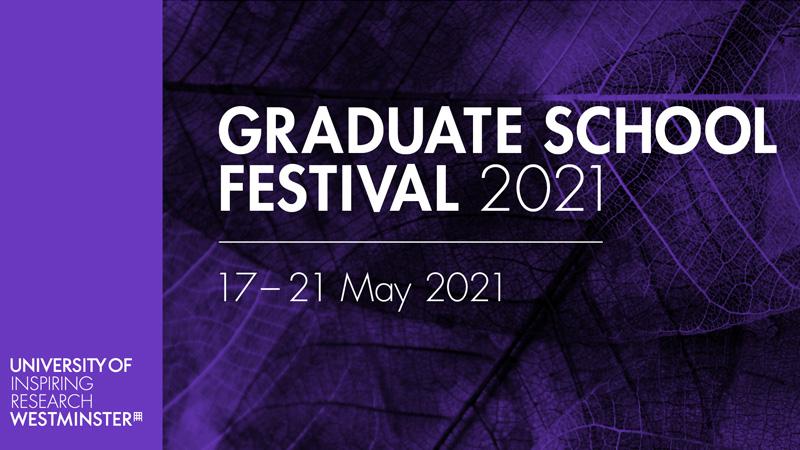 The festival runs from 17–21 May and features a diverse range of live, pre-recorded and asynchronous events.
Launch Event – 7 Secrets of Highly Successful Research Students
This live, online launch event will be led by Dr Hugh Kearns of Flinders University, Adelaide. Hugh is known internationally for his work as a public speaker, educator and researcher. Hugh's twitter account is a favourite with research students, well known for motivational and supportive guidance on thriving during the PhD journey.
To read more about the launch event, plus a comprehensive guide to the festival and the full events programme please visit the festival website.