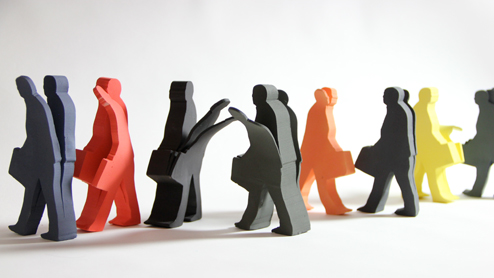 WORKING DRAWINGS

JILL CALDER • PHIL CARTER • AUSTIN COWDALL • CATHERINE DIXON • HENRIK DRESCHER • ED FELLA • ALAN FLETCHER • JASON FORD • LEE FORD • ABRAM GAMES • KEN GARLAND MILTON GLASER • JO HASSALL • MARGARET HUBER • FRAZER HUDSON • DAVID HUGHES • MICK
MARSTON • RODERICK MILLS • LUCINDA ROGERS • STEPHEN SMITH • SIMON SPILSBURY • SAUL STEINBERG • RICHARD SWEENEY • MARK TODD • STEVE WILKIN
23 March – 06 May 2012
London Gallery West is delighted to be hosting the highly successful Working Drawings exhibition, bringing together image makers and visual communicators to reveal drawing practice as integral to the creative process; as a means for exploring and articulating thoughts, ideas and concepts.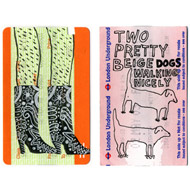 The exhibition celebrates how drawing can be used in a number of ways and settings – and showcases rarely seen glimpses into the working methodology of an international roster of designers, illustrators and typographers. From tentative ideas development on the back of a London bus ticket, to rough designs, layouts and graphics: the work is initial, immediate and presented as an honest and creative visual response to a design problem.
"Drawing is the best way of understanding what you are looking at. In most cases, I have discovered that it is impossible to see anything until you have made a deliberate attempt to draw it." Milton Glaser
"Drawing is reflecting on paper." Saul Steinberg
"As a graphic designer who mostly works with text, it is rare that I 'draw' within my working practice… though I do often map my thinking process visually." Catherine Dixon
"Drawing a picture gets to the heart of what the job is and could become."Jill Calder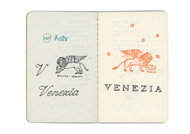 First shown in 2011 as part of the Working Drawings Conference held at Sheffield Hallam University
and Sheffield Institute of the Arts Gallery, the exhibition is curated by Illustrator Lee Ford who lectures on the BA (Hons) Graphic Design course at SHU.
Opening times
9am – 5pm daily
Private view
Thursday 22 March, 5 – 8pm
Gallery Talk
Tuesday 03 April, 1 – 2pm
Naomi Games, daughter of internationally renowned designer Abram Games, discusses his preliminary sketches included in the exhibition – offering a personal account of her father at work and an insight into how he progressed initial ideas to final
works. Free entry, open to all.
Image credits
image 1. sketch for London Transport commission by Abram Games, 1967
image 2. by Margaret Huber
image 3. by Roderick Mills