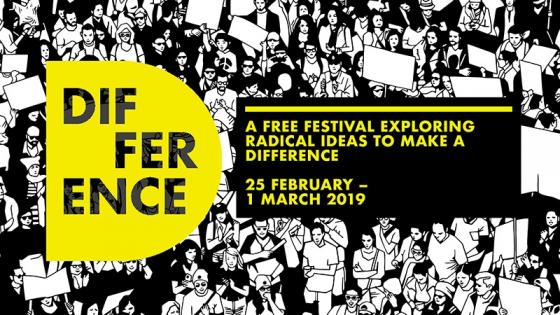 Banner up! a radical take-over
Location and time: 12-5pm, Old Gym and Regent Street Foyer
As you walk through our Regent Street entrance, drop by and become an activist in our two-day 'take-over' using our workshops and activity stations set up there. Make a cartoon or a political placard in our workshops, or your own badge at our activity station. Your creation will feature in our installation of placards and banners celebrating the radical theme of this year's Difference Festival.
Led by students and alumni of our MA Museums, Galleries and Contemporary Culture with the Cartoon Museum and Peter Ride, Principle Research Fellow, School of Humanities.
Radical curation: race, memory and activism in heritage practice
Location and time: 6-8pm, UG04
Join us as we bring together activists, heritage professionals and academics developing new strategies to counter the naturalisation of racial injustice. This roundtable and Q&A examine the challenges of representing and commemorating black and minority histories. Together, we explore ways to bring marginalised pasts to public attention and make hidden histories visible. Followed by a drinks reception.
Led by Lucy Bond, Lecturer in English Literature, School of Humanities and Jessica Rapson, Lecturer in Cultural and Creative Industries, King's College London, with activists and heritage professionals from Tate, Museum of London, Black Cultural Archives, Black History Walks and the Organisation of Women of African and Asian Descent (OWAAD).