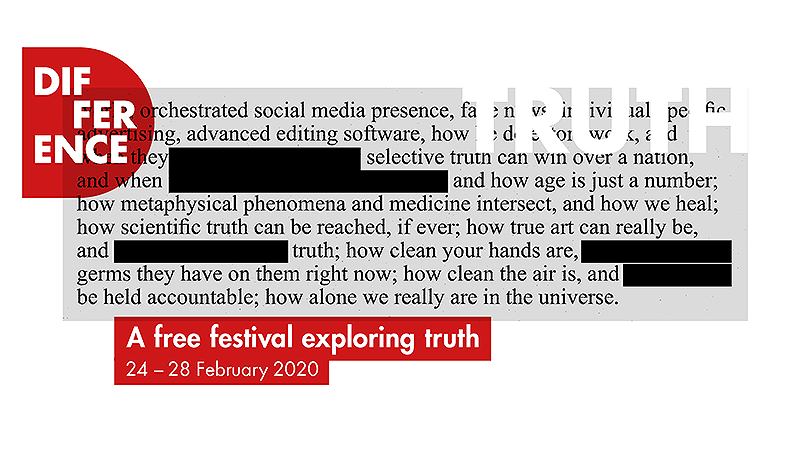 The Difference Festival is a week-long celebration honouring the history and roots of our institution whilst showcasing the work of staff, students, alumni and friends of the University of Westminster.
In a contemporary world of fake news, orchestrated social media presence, individual-specific advertising and advanced editing software, we need to think more carefully about what we are told, when and by who.
This year, the Difference Festival focuses on the term 'truth'. We will explore this term in its entirety via a diverse programme of events curated by academic staff from the College of Liberal Arts and Sciences. 
Find out more about the Difference Festival events and book tickets