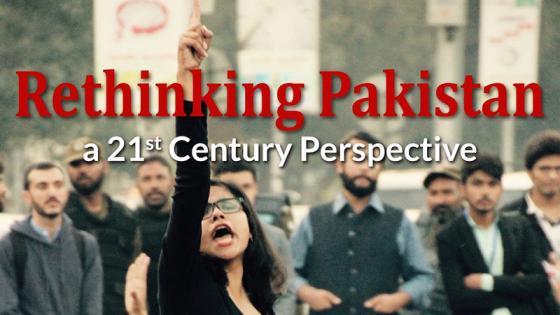 About this event
This event is a discussion around a recently published edited collection of articles on various lingering issues pertaining to Pakistan at a local and global level. The issues include analysis of politics, economics, foreign policy, human rights, religious fundamentalism as well as new approaches to development, feminism, energy and environment that may provide solutions to urgent problems.
The book is a collection of 22 essays by intellectuals and experts in varied fields from Pakistan writing on five themes: Identity, Religion and Radicalisation; Develoment, Reform and Governance; Rights, Repression and Resistance; Sex, Gender and Emancipation; Conflict, Diplomacy and Foreign Policy. Each essay is crucial in understanding the contemporary challenges facing Pakistan and providing the tools for imagining a solution to the issues discussed. The scholars experiment with diverse ideas and theories while illuminating the path forward for democratic development, social progress and economic stability in the region. The book aims to centre marginalized voices from Pakistan to prioritise indigenous research and solutions.
There will be a short panel discussion with:
Bilal Zahoor, the editor of the volume.
Ayesha Siddiqa, one of the key contributors.
Victoria Schofield, an expert on South Asia including Kashmir.
Dibyesh Anand of the University of Westminster whose own work has an explicit focus on postcolonial nation states.
The panel discussion will be followed by an open conversation with the audience. The book launch event offers a unique opportunity for scholars working on South Asia and those looking to grasp a wider understanding of postcolonial nation states while focusing on multiple dimensions to engage directly with the author and academic experts on South Asia.
About the speakers
Bilal Zahoor
Bilal Zahoor is the founder and Editorial Director of Folio Books, a Lahore-based independent publishing house. He studied chemical engineering from University of Engineering and Technology, Lahore, but did not let his academic training obstruct his passion for establishing an independent publishing platform in Pakistan. Zahoor aspires to contribute to a more socially just world by publishing works bucking the neoliberal trends and authoritarian tendencies. Rethinking Pakistan is his debut edited volume.
Dr Ayesha Siddiqa
Dr Ayesha Siddiqa is a research associate at the School for Oriental and African Studies (SOAS), University of London. She is a Ph.D. in War Studies from King's College, London and an author of two books on Pakistan's military including internationally acclaimed Military, Inc.: Inside Pakistan's Military Economy (Pluto Press, 2007). She has also contributed to 12 edited volumes. Her research expertise lies in military decision-making, defence economics, civil-military relations and militancy and extremism in South Asia and the Middle East. Siddiqa is the inaugural Pakistan fellow at the Woodrow Wilson International Centre for Scholars, a Ford fellow at BICC, Germany, a senior fellow at Sandia National Laboratories and Charles Wallace fellow at St. Antony's College, Oxford. She has taught at various universities in Pakistan and the US.
Victoria Schofield
Victoria Schofield is an historian and commentator on international affairs, with specialist knowledge and love of South Asia, having travelled widely in India, Pakistan and Afghanistan. She is acknowledged as one of the leading international experts on the disputed region of Jammu and Kashmir and has given lectures on the subject in India, Pakistan, the United States, Europe and Australia as well as writing numerous articles on the subject. Her books include the widely-acclaimed Kashmir in the Crossfire (1996), Kashmir in Conflict: India, Pakistan and the Unending War (2000, 2002, 2010) and Afghan Frontier: at the Crossroads of Conflict (2003, 2010). Schofield is a frequent contributor to BBC World TV, BBC World Service and other news outlets including Al Jazeera.
Professor Dibyesh Anand
Professor Dibyesh Anand is the Head of the School of Social Sciences at the University of Westminster. He is the author of monographs "Geopolitical Exotica: Tibet in Western Imagination" and "Hindu Nationalism in India and the Politics of Fear" and has spoken about and published on varied topics including Tibet, China-India border dispute, Hindu nationalism and Islamophobia in India, and the colonial occupation in Kashmir.
Rashed Rahman 
Rashed Rahman is a veteran journalist from Pakistan who has held senior editorial positions in a number of daily newspapers. His last assignment was Editor, Daily Times.
Location
Westminster Forum, 32-38 Wells Street