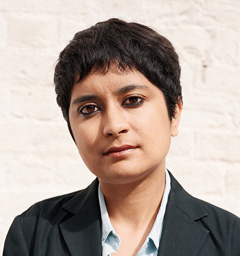 An evening with Ms Shami Chakrabarti, Director of Liberty,
in conversation with Ms Harriet Samuels, Senior Lecturer and Director of the Centre of Law, Gender and Sexuality at the University of Westminster.
Equal Rights, Equal Opportunities: Progress for all

Shami Chakrabarti has been Director of Liberty (The National Council for Civil Liberties) since September 2003. Shami first joined Liberty as In-House Counsel on 10 September 2001. She became heavily involved in its engagement with the "War on Terror" and with the defence and promotion of human rights values in Parliament, the Courts and wider society.
Since becoming Liberty's Director she has written, spoken and broadcast widely on the importance of the post-WW2 human rights framework as an essential component of democratic society.
This is a public lecture and all are welcome to attend.