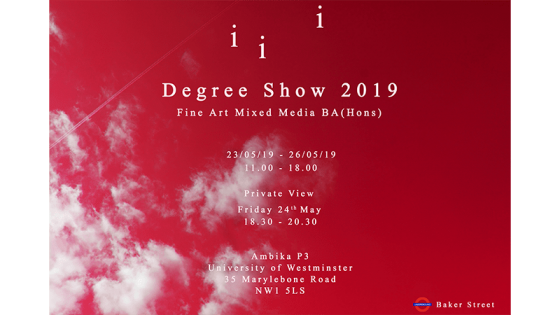 We would love to see you at the BA Fine Art Mixed Media Degree Show. Sculpture, painting, live art, installation, video, sound art, photography and lots of bonkers stuff you won't forget.
Private view
Friday 24 May 2019
6.30–8.30pm
Open to the public
23–26 May 2019
11.00am–6pm
An alumnus from the course, Oscar Murillo, has been shortlisted for the Turner Prize this year.
Find out more about the Fine Arts Mixed Media BA degree.
Location
Ambika P3, University of Westminster, 35 Marylebone Road, NW1 5LS