The Third World in Theory reading group (TWT) resumes its engagement with theoretical orientations towards the Third World within academia.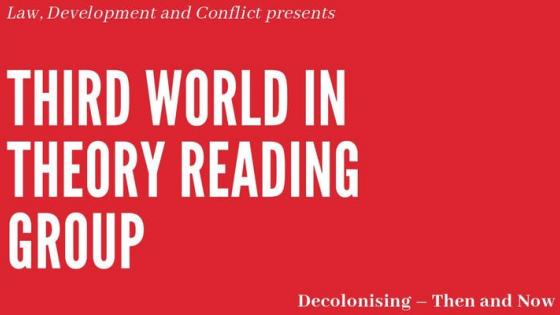 For the 2019-20 academic year, TWT will be discussing the topic 'Decolonising – Then and Now'.
The Third World in Theory reading group is open to all. The group meets once every three weeks on Thursdays from 6pm – 8:30pm.
For more information, see the Law, Development and Conflict research group's website or join the Third World in Theory Reading Group.
Recommended reading
Césaire, Aimé. (1972). "Discourse on Colonialism." New York: Monthly Review Press.
Maldonado-Torres, Nelson. (2007) "On the Coloniality of Being." Cultural Studies 21, no. 2–3: 240–70. Angelica Silva
Angelica is a senior lecturer at the School of Applied Management, part of the Westminster Business School and a PhD candidate at University Law School. Her research interests include decolonial epistemologies, energy and ecofeminism.