The Third World in Theory reading group (TWT) resumes its engagement with theoretical orientations towards the Third World within academia.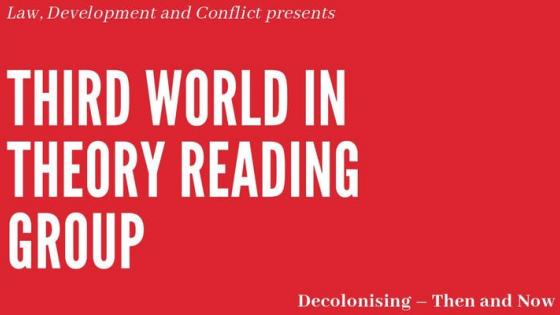 For the 2019-20 academic year, TWT will be discussing the topic 'Decolonising – Then and Now'.
The Third World in Theory reading group is open to all. The group meets once every three weeks on Thursdays from 6pm – 8:30pm.
For more information, see the Law, Development and Conflict research group's website or join the Third World in Theory Reading Group.
Location
To be confirmed.
Recommended reading
Luxemburg, Rosa (2003). "The Accumulation of Capital" translated by Agnes Schwarzschild in 1951. Routledge Classics. Andy Higginbottom
The very important contribution of Rosa Luxemburg to the Marxian and revolutionary though is the topic of Andy's session on the classic "The Accumulation of Capital". Dr Andy Higginbottom supports movements fighting extractivism, neocolonialism and oppression which he brings into his research in Marxist political economy and teaching at Kingston University.