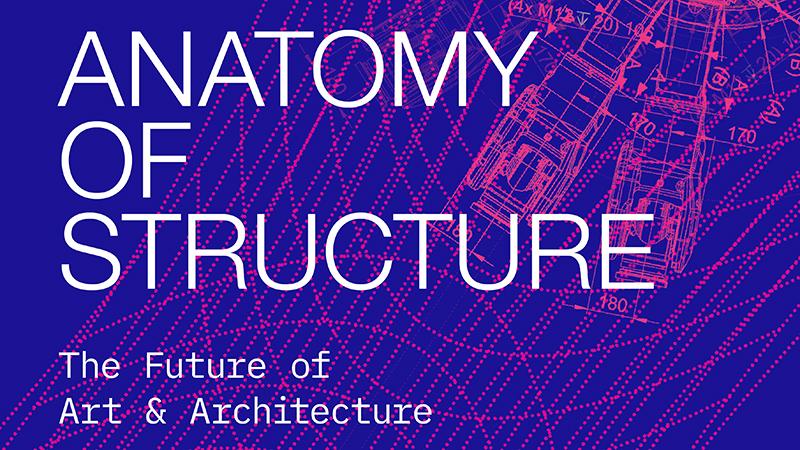 A major new show by global architecture firm Skidmore, Owings & Merrill (SOM) in collaboration with Princeton University, TUDelft and Global Robots, takes over the 1300 m2 Ambika P3, presenting an action-packed live robotic construction and other innovations that transform the way we build now and in the future.
Clues to help solve future challenges in design and construction from embodied carbon to structures inspired by nature can be found by examining SOM's history of innovation in engineering, research, sustainability and the ground-breaking ideas that have shaped some of the world's most significant structures and works of art. This quest is at the heart of this major new exhibition that will take a sweeping journey across the multidisciplinary design process at SOM. 
Through hand-drawn sketches, sculptures, research models, innovative digital fabrication methods, immersive videos, and a line–up of more than 30 structural building models of SOM's most unique buildings, including:
Broadgate Exchange House and The Stratford in London
Karlatornet in Gothenburg
Willis Tower (formerly Sears) in Chicago
Burj Khalifa in Dubai
The exhibition seeks to establish a dialogue between past and present, ideas that lead to new architecture, and an unexpected approach to realising artworks. 
Organised according to five themes – Research + Future, Efficiency + Economy, Hierarchy + Order, Scale + Form, and Creation + Collaboration – visitors will tower over models of SOM's tallest skyscrapers, and explore the intersection of art, architecture, structural design, with a dive into SOM's recent collaborations with artists, including Janet Echelman, James Carpenter, Jaume Plensa, and Iñigo Manglano-Ovalle. 
At the heart of the show is a soaring vault built of glass bricks, assembled live onsite by robots through the course of the exhibition. A joint effort between SOM and Princeton University, USA, in consultation with the TU Delft Glass & Transparency Research Group in the Netherlands, the demonstration marries architecture and digital fabrication to explore the next frontier in building construction. 
Challenging conventional materials and construction methods, the exhibition explores a more sustainable future—with applicability today—driven by smarter materials, new efficient structures, and clever uses of automation.
About Skidmore, Owings & Merrill 
Skidmore, Owings & Merrill (SOM) is an influential collective of architects, designers, engineers and planners, responsible for some of the world's most technically and environmentally advanced buildings, and significant public spaces. From a strategic regional plan to a single piece of furniture, SOM's designs anticipate change in the way we live, work and communicate, and have brought lasting value to communities around the world. The firm's approach is highly collaborative, and its interdisciplinary team is engaged on a wide range of international projects, with creative studios based across the globe.
Opening times
Monday: Closed
Tuesday – Sunday: 10am–6pm
Thursday late night: 10am –8pm
Location
Ambika P3, University of Westminster, 35 Marylebone Road, London NW1 5LS