The Centre for the Study of Democracy (CSD), within the School of Social Sciences, has a research theme on 'Post-Colonial Politics, Development and Emerging Powers' that in addition to other issues, investigates how religion, history, territoriality, political economy, militarization, democratisation and resistance have contributed to a volatile politics that disconnects states and people. There is an explicit focus on engagement with communities and impacting upon public debates around these contentious subjects. Tibet is one such subject.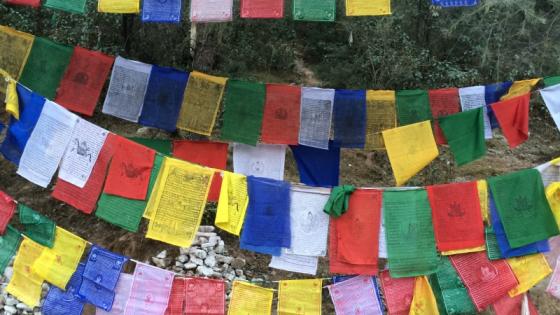 This event will bring together academics and activists researching on Tibet and/or issues pertaining to human rights in conversation with an objective to bridge the divide between academia that privileges abstraction and activism that focuses on engagement. The day will begin with an academic panel discussion with six Tibetan scholars presenting their research, followed by a workshop with Tibet support groups/human rights NGOs on 'The Significance of Rising China for Tibet Related Non-Governmental Organisations and for Human Rights Activism' followed by a roundtable conference in the last session of the day.
Speakers 
The scholars for the academic panel and roundtable discussions are as follows.
Ugyan Choedup 
Ugyan is a PhD candidate at the Department of History, Pennsylvania State University. His research focuses on early exile Tibetan history, particularly looking at the history of contemporary exile Tibetan nationalist thought. The title of his talk is "Coloniality as a category for (re)thinking oppression and resistance". 
Kaysang 
Kaysang is the co-founder of Drokmo (Instagram @drokmo.in), the first feminist, gender-justice focused organization in the exile Tibetan diaspora. Kaysang has also been active with Students for a Free Tibet, and worked with Guchusum Movement of Tibet, The Tibet Fund and the Social and Resource Development Fund at the Central Tibetan Administration in the past. She'll be speaking on "Gender Justice and the Tibetan Freedom Movement"
Dr Jigme Yeshi Lama 
Jigme has a PhD from Jawaharlal Nehru University. His recent publications include "Tibet and Happiness in Chinese Media Discourses: Issues and Contestation" in an edited volume 'Chinese Discourses on Happiness' brought out from the Hong Kong University Press and "Exile Tibetans and the Dance of Democracy" in 'Tibetan Subjectivities on the Global Stage - Negotiating Dispossession' brought out from Lexington Books. Jigme will be talking on "The Tibet Movement, the Nation and the Market - Three to Tango?"
Sonamtso 
Sonamtso is the Campaigns and Communications Director, Students for a Free Tibet. She has been a lifelong activist and organizer with the Tibetan freedom movement. A believer in the power of strategic nonviolent, Sonamtso has led grassroots trainings around the world to mobilize youth to take action for Tibet. In addition to the Tibet cause, Sonamtso has been engaged in solidarity work with other communities similarly working to end state violence and discrimination. She will be talking on "The Importance of Grassroots Activism in Securing Academic Freedom".
Tendor Dorjee 
Tendor is a Tibetan activist and writer, and the author of 'The Tibetan Nonviolent Struggle: A Strategic and Historical Analysis.' He is a regular contributor at Huffington Post, a cartoonist for the Tibetan Review, and a regular commentator on the Tibet issue. He is Senior Researcher and Strategist at the Tibet Action Institute and the former executive director of Students for a Free Tibet. Born and raised in India, Tendor graduated from the Tibetan Children's Village, and earned his bachelor's degree in international relations from Brown University. He is currently a PhD student in the Department of political science at Columbia University.
Gendun Gyatso 
Gendun is a PhD Candidate at the Centre for Political Studies at Jawaharlal Nehru University.
Organiser
The event is organised by Professor Dibyesh Anand, Head of the School of Social Sciences at the University of Westminster in London. He is the author of monographs "Geopolitical Exotica: Tibet in Western Imagination" and "Hindu Nationalism in India and the Politics of Fear" and has published on varied topics.
The event is supported by Students for Free Tibet – Westminster Chapter, a University of Westminster Students' Union society. 
Book your place
Attendance is free, but prior registration is required via Eventbrite.
The event is open to all University of Westminster students and staff as well as members of the public. Any queries from the media or from NGOs should be addressed to Annapurna Menon at [email protected].