What is a degree apprenticeship?
Combining academic study, practical experience and the wider employment skills vital for career success, apprenticeships were launched by the government in 2015 to help stem the skills gap and support economic growth.
Open to new and existing staff, apprentices are employed in full-time paid positions, learning on the job (at no cost to them) while studying for a degree qualification through an 80/20 split of on- and off-the-job training.
Why take on an apprentice?
Hiring an apprentice is a productive, cost-effective way to expand or upskill your workforce, better preparing you for the challenges of a global economy. Our work-based training is designed in partnership with industry and can be tailored to meet your needs. The chance to gain an additional qualification will not only help you attract new talent but also keep existing staff motivated and committed for the long-term, improving employee retention.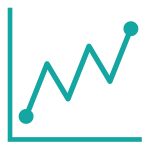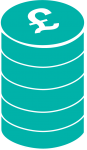 Use your Apprenticeship Levy to pay tuition fees, and if your annual pay bill is less than £3million, share the cost with a government contribution of up to 95%.
90%
Improve employee retention
90% of apprentices stay on in their place of work after completing an apprenticeship, improving employee retention and avoiding costly recruitment.
Why partner with us?
Our world-leading academic experts have a long history of working with industry to innovate, achieve competitive advantages and drive their businesses forward.
Supporting the local economy, we offer degree apprenticeships and professional development – and we co-founded the Sir Simon Milton Westminster University Technical College for 14-19-year-olds to train the next generation of professional engineers, technicians and innovators.
Funding and levy
If your pay bill is greater than £3million per year, you're required by the government to pay an apprenticeship levy, which can be used to fund your employees' degree apprenticeships or transfer to another employer. For pay bills less than this, you'll receive government funding towards training apprentices according to set funding bands. You may also be eligible to claim a £1,000 cash incentive if your apprentice is between 18 and 24, has been in care or has an Education, Health and Care (EHC) plan.
All employers must pay the apprentice's salary, at least the relevant minimum wage rate. 
You can read detailed employer guidance on apprenticeship funding on the gov.uk websiteGo to funding page on gov.uk site.
Entry requirements and eligibility
Our apprenticeships are only available to those employed as part of an agreed apprenticeship scheme in a related role, who are aged 16 or over and are not in full-time education.
They must also meet the academic entry requirements of the course. If you would like your employees to become part of our apprenticeships programme, please contact us to discuss your needs.
Employers are required to release their apprentices into off the job training for 20% of their contracted employment hours.
How to apply
You can learn more about our apprenticeship programmes by visiting the course pages in the table below. You can also contact us at any time to discuss your needs directly.
When you've found a suitable programme, please ask your employee to click the relevant 'Apply now' link and fill out the online apprenticeship application form.
We'll be in touch to take you through the next steps to complete the contracting process.
Any questions? Get in touch
You get a different mix of people to the usual graduate intake. We have found them to be better motivated and better trained, more useful, by the time they qualify."
John Banbury, Allsop
2021-22 Apprenticeship programmes
We currently offer a range of degree apprenticeships (at undergraduate and postgraduate level) supporting the construction, real estate, planning and healthcare sectors, some of which lead to a professionally accredited qualification.
Each apprentice receives their own learning plan which clearly sets out the expectations placed on them and you as their employer. Work-based learning is recorded via our online apprenticeship platform.
The Construction Site Manager, Construction Quantity Surveyor and Project Manager apprenticeships are open for Level 5 entry.
Undergraduate
The following programmes are starting in September 2021:
Postgraduate
The following programmes are starting in September 2021:
Upcoming programmes for 2022-23
We continue to review our course portfolio, working with employers to provide new, relevant apprenticeship programmes. 
If you're an employer interested in working with us to develop a high-quality programme to meet the needs of your organisation, please get in touch by emailing [email protected].
Undergraduate
Degree award
Apprenticeship programme 
Application form
BSc (Hons) Chartered Manager
Level 6 Chartered Manager
Coming soon
BSc (Hons) Digital and Technology Solutions
Level 6 Digital and Technology Professional
Coming soon
Postgraduate
Degree award
Apprenticeship programme 
Application form
MSc Digital Technology Solutions Specialist
Level 7 Digital and Technology Solutions Specialist
Coming soon
Contact Us
We are keen to establish new relationships with employers from a wide range of sectors and welcome enquiries.
For more information please contact our dedicated apprenticeships team on:
+44 (0) 207 911 5027