Bespoke courses
We design and deliver fully customised training programmes to meet your organisation's needs – and if you use one of our venues for your training, we'll manage everything from start to finish for you.
We've developed programmes for a range of clients, across a variety of subject areas, including:
Accounting, Finance and Economics
Air Transport
Architecture and Interiors
Business and Management
Tourism and Events
Languages
Previous clients include: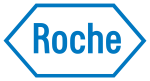 Find out more
To learn more about our bespoke course options, please contact:
Luisa Guerra
Short Courses Team Manager
+44 (0)20 7915 5487
Professional and short courses
With 68% of workers saying that training and development is the most important workplace policy (source: DLC and Training), investing in the professional development of staff is critical for the success of your organisation.
We offer a wide range of off-the-shelf courses to the public, which can be tailored to meet the needs of your organisation (groups of 4 or more people).
Popular professional certifications and preparatory courses for Chartered Status
Other popular courses and subjects
Degree apprenticeships
Hiring an apprentice is a productive, cost-effective way to expand or upskill your workforce. Our work-based training is designed in partnership with industry and can be tailored to meet your needs. 
We currently offer a range of degree apprenticeships at undergraduate and postgraduate level.