The Westminster Institute for Advanced Studies
Fellowship Programme
Research fellows 2016/17

Dr Mariano Zukerfeld is a researcher at National Scientific and Technical Research Council (CONICET), Buenos Aires, Argentina. Whilst based at WIAS (3 April 2017 – 31 May 2017), Mariano will be working on a project focusing on the exploitation of online teachers in informational capitalism.
Mariano comments: "The general objective of this project is to contribute to a theory of exploitation in informational capitalism by means of a characterisation of the exploitation through reproduction that takes place in formal and non-formal for-profit, post-secondary education, in the case of Latin America, in a comparative study with the UK."
Email: [email protected]
Paschal Preston is visiting us from Dublin City University. Whilst based at WIAS (16 January–14 April 2017), Paschal will be working on conceptualisations of how new media and networks of the 1880s-1920s period related to national and supra-national spaces of political action and mobilisation.
He comments: "My current major project aims to identify and compare conceptualisations of how successive new communication technologies, networks and media may prompt or enable new forms of national or international political action and mobilisation in the modern era. It examines differing conceptualisations of the space-compression impacts and affordances of successive new media and networks and how these were constructed by competing schools of thought. The overall project addresses a number of specific periods, but the work agenda for the WIAS fellowship largely focuses on the 1880s-1920s period. I expect that the WIAS fellowship will give me ample opportunities to further develop and enrich my own research amidst the thriving research environment provided by colleagues based in the University of Westminster."
Email: [email protected]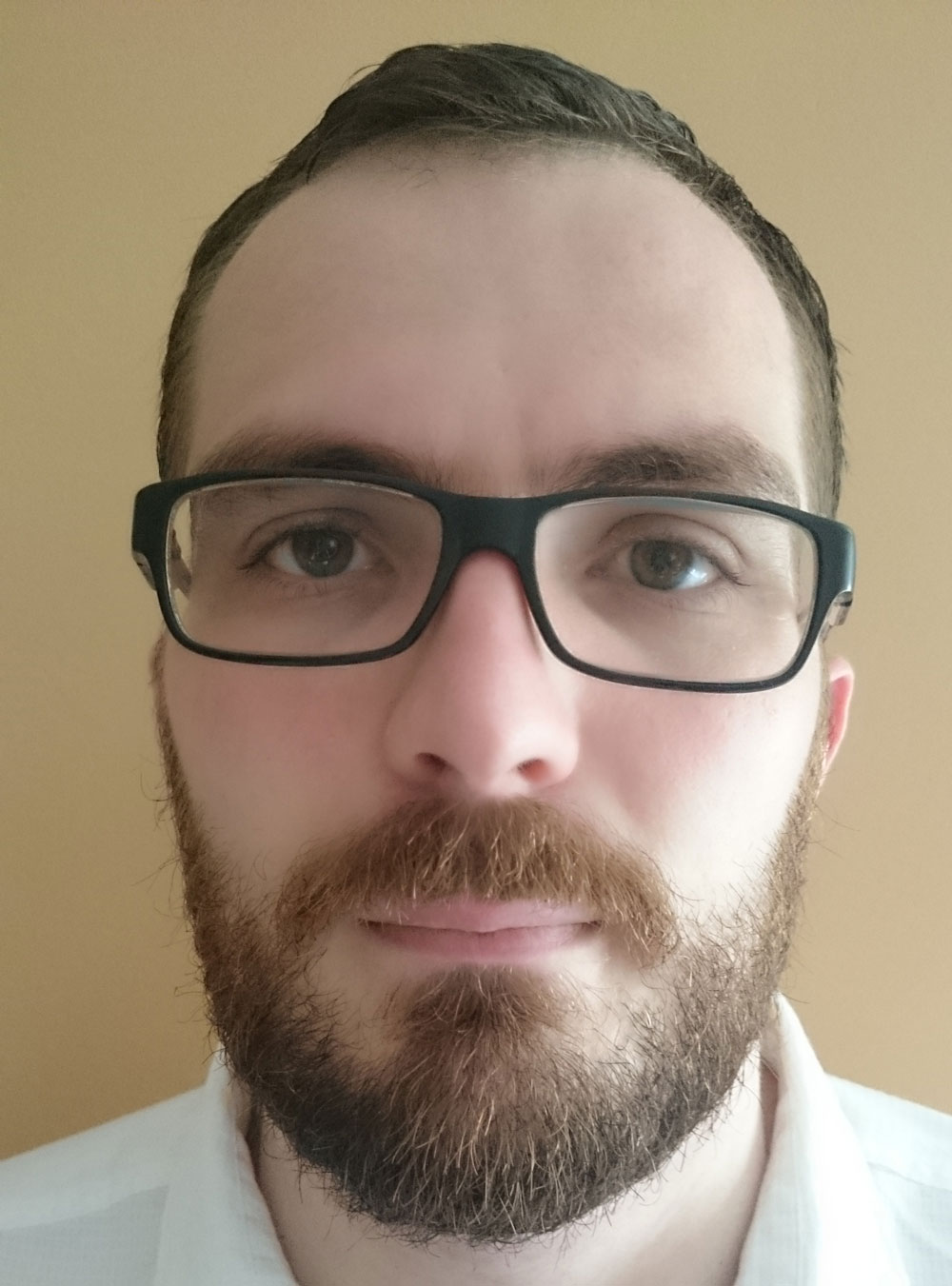 Dr Paško Bilić is a Research Associate at the Institute for Development and International Relations, Zagreb, Croatia. Whilst based at WIAS (2 May 2017 – 31 July 2017), Paško will be working on a project focusing on algorithms, their role in sustaining capitalist social relations and shaping the global digital economy.
He comments: "Algorithms occupy an increasingly central role in the global digital economy. From high-frequency-trading algorithms in stock markets, recommendation systems on Facebook, YouTube and Amazon to Google's search algorithms. Their proliferation is the latest social and historical iteration of  instrumental, technological rationality in an era of the global dispersion of digital technologies, social media and the internet. This project will critically unpack algorithms as part of the capitalist production process embedded in technological rationality, dominated by computer science and engineering and supported by the global division of digital labour."
Email: [email protected]
Benjamin J Birkinbine is Assistant Professor of Media Studies at University of Nevada, Reno. Whilst based at WIAS (2 May 2017 – 31 July 2017), Benjamin will be working towards a critical theory of the digital commons.
He comments: "The concept of "the commons" has been used as a framework to both inform and understand various social movements that are actively working against the enclosure of public goods or commons-based resources. These resources range from natural resources like water, fish, grasslands, forests or the atmosphere to human-created resources like education, housing or ideas and their expression. Whatever the resource, these movements are linked by their attempts to escape the ever-expanding tentacles of capitalistic enterprise that seek to commercially exploit these goods which, in turn, leads to either overconsumption or the imposition of artificial scarcity. I am interested in a critical examination of some of the foundational political economic work that undergirds our understanding of "the commons."
Email: [email protected]
Sebastian Sevignani is Assistant Professor at the Department for General Sociology and Sociological Theory, Friedrich-Schiller-University Jena, Germany. Sebastian is based at WIAS from 2 May to 31 July 2017. He will be working on a two-fold project that explores how we might reformulate the critique that capitalism subsumes need-development to profits and cuts off potentials for human flourishing under current circumstances of informatisation and social media.
He comments: "The first part of my research will systematically describe how changes in society towards an informational phase of capitalism affects the human-need structure, via an expanded model of capital accumulation. In the second part I will study the dialectics of the political economy of 'smart' advertising and the acceleration of consumption and the potentials of ICTs for social association beyond the market. My aim here is to assess whether capital, by developing the productive forces to deal with the structural uncertainty to realise profits in market societies, provides indications for social association beyond the market that is oriented to (true) human needs."
Email: [email protected]
Dr Bingqing Xia, who is an assistant professor at Macau University of Science and Technology, will commence her IAS fellowship on 12 December 2016. Her research topic is the study of the Chinese Internet economy in context of crisis tendencies.
Dr Xia describes her fellowship project: "In 2015, the number of Chinese Internet users had reached 670 million. Since 2015, when the Chinese economy slowed down, much attention has been given to the Internet industries. The Chinese Internet industry at the moment especially has a focus on O2O (online to offline) services and big data. Baidu, Alibaba and Tencent (BAT) are the three largest Internet companies in China. BAT planned to invest a lot in new O2O services. My research asks if the Chinese Internet economy is a big bubble or not and what role low-level technical labour plays in it".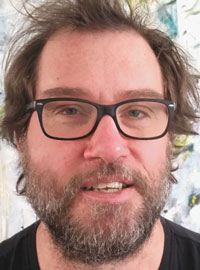 Dr Arwid Lund, from Uppsala University in Sweden, is studying discourses on open knowledge during his IAS fellowship. He completed the first part of his stay in July 2016 and will commence the second part on 3 April 2017.
He comments: "The movement for Open Knowledge is a broad movement spanning new publishing models in science, commons-based ways of producing software, knowledge and design, e-governance and big data analytics. My project conducts a detailed analysis of what the open knowledge movement's ideological landscape looks like. It asks: How does the movement understand its political position and mission? How do open knowledge activists assess commercial social media and big data services and the commercial digital economy in general?"
Dr Ergin Bulut is an assistant professor at Koc University in Turkey. He will start his IAS fellowship on 1 June 2017. It will focus on the analysis of labour conditions in the video game industry.
Dr Bulut comments on the importance of studying the digital game industry: "There is much hype regarding the potentials of creative economy and creative production. Young people tend to regard video game development as a dream job. Our society also preaches that young people should do what they love and be ready to work for free if they really want to have a job in the video game industry or other creative industries. An inquiry of the game industry enables us to understand both the pleasures and pains of game development and interrogate the politics of this 'dream job' discourse".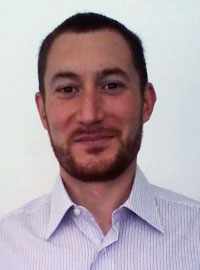 Dr Claudio Celis Bueno is a postdoc researcher at Diego Portales University in Chile. His fellowship project will start on 5 September 2016, and will focus on the analysis of the role of digital media in the movies of the filmmaker and video artist Harun Farocki.
He comments: "My research focuses on the relationships between images and power in contemporary society. The work of Harun Farocki offers a powerful tool in order to analyse the current role of images in contemporary society. Farocki explores the role of the visual in labour processes and how new algorithmic machines replace both manual labour and information labour. I will examine the role of operative images in Farocki's documentary films and video installations. An operational image is a type of image that is part of a technical operation. Examples include images intended for surveillance, medical, industrial, logistic, or military purposes".
 Email: [email protected]