* Price per 20-credit module
Course summary
Building Surveying is an established discipline, which covers surveying buildings as a professional, either at pre-construction phase for clients or developers or using your technical knowledge and being able to report about various property assets. It concerns new builds, building control, refurbishment work, restorations, maintenance, and increasingly, design. Building surveyors have specialist skills and knowledge in the technologies of domestic, industrial and commercial building, construction processes, planning, project life-cycle assessment, and people and business management. In addition to the core themes of surveying and technology, this professional role requires a range of surveying skills including team working and effective communication.
These skills are integrated into the learning strategies of this course, enabling you typically to work in building surveying, although you may also follow a career in building control, or property development or Party Wall disputes. Alongside the knowledge and understanding of building surveying theories, and the practical and technical skills needed to become a building surveyor, you will gain the transferable and cognitive skills necessary for lifelong personal and professional development.
Our construction courses share a common Year 1, so students interact with those studying different pathways, gain some knowledge of the work of all professionals working in the construction industry, promoting the interdisciplinary nature of the modern construction industry. Throughout the course, construction technology and management remain central, the issue of health and safety is addressed, and the importance of sustainability is considered.
All of our courses are delivered using an enquiry-based blended learning approach involving workshops, lectures, tutorials and independent study. Our technology-enhanced learning supports independent study via synchronous online lectures, tutorials and seminars, which are captured and stored to enable you to revisit sessions online after the event. We assess your learning through a variety of methods including project work, essays and exams. The course promotes a professional approach to teaching and learning thus equipping students with the core skills for future and existing careers.
Course structure
The following subjects are indicative of what you will study on this course. The programme below is for a three-year course. If you study part time you will study the same content, spread over four years.Please note, each Level corresponds to one Year in the full-time version of the course (Level 4 is equivalent to Year 1, Level 5 is equivalent to Year 2, and Level 6 is equivalent to Year 3).
To help you make an informed decision, you can have a look at how marks have been calculated and study time has been distributed on this course in the past.
Subjects of study include:
Design - Design Principles
Design - Digital Literacy
Management - Introduction to the Built Environment
Management - Project, Commercial and Organisational Environment
Technology - Building Science
Technology - Construction Technology and Services
Credit Level 4
Subjects of study include:
Design - Digital Practice
Management - Project Procurement, Management and Law
Management - Construction Project Based Learning
Technology - Fabric and Performance
Technology - Structures Principles
Technology - Building Surveying Practice
Credit Level 5
Subjects of study include:
Management - Professional Practice
Technology - Construction Technology & Innovation
Technology - Care and Adaptation of Buildings
Technology - Building Pathology
Technology - Applied Building Surveying
Dissertation
Credit Level 6
Professional recognition
This course is fully accredited by the Royal Institution of Chartered Surveyors (RICS) and the Chartered Association of Building Engineers (CABE).
"CABE is proud to accredit the degree programmes within the built environment at the University of Westminster. This brings us closer to talented students who will build their global future as Chartered Building Engineers and as other professionals within the industry." – Chartered Association of Building Engineers.
Course Leader Nicholas Vosper
Senior Lecturer
Nicholas Vosper joined the University in 2016, having worked as a professional Building Surveyor and Building Control Surveyor in the property and construction industry for 22 years. He holds a BSc (Hons) in Building Surveying, a HNC in Construction Management, an Electrical Commissioning Engineer and Post Graduate Certificate in Education. His main areas of teaching are Construction Technology, Building Services, Sustainability and Surveying for Under Graduate and Post Graduate degrees. He applies his research to provide a range of support for assessed student group work.
Our course is engaging and stimulating and prepares students for a future career in construction.
Typical offer
A Levels – BBC
International Baccalaureate – 28 points
Pearson BTEC Level 3 Extended National Diploma – DMM
Access to HE Diploma – Pass with 45 credits at Level 3 with a minimum of 33 Level 3 credits at Merit or Distinction
GCSE minimum grade 4 (Grade C in grading system prior to 2017) in Maths and English.
If your first language is not English, you will need an IELTS score of 6.0 overall, with 5.5 in each element.
View more information about our entry requirements and the application process.
Typical offer
International Baccalaureate – 28 points
If your first language is not English, you will need an IELTS score of 6.0 overall, with 5.5 in each element.
More information
Building surveying is a dynamic professional discipline, which centres on the physical, functional and economic performance of buildings. Around the world, building surveyors offer a wide range of professional services, not only in their traditional role but also in associated disciplines such as project management, facilities management and construction administration.
This course will provide you with the principal skills needed of a building surveyor. You will gain a thorough understanding of the construction process, the specification of building work and the identification and correction of faults in existing buildings. You will also gain knowledge of the professional, managerial and legal aspects of building performance. In practice, you may give advice on structural problems or interpret the meaning of 'repairing obligations' in a lease.
Graduates can progress directly towards full professional qualification with the RICS – Royal Institution of Chartered Surveyors and CABE – Chartered Association of Building Engineers professional accreditation that can help you to secure employment.
Our graduates have developed careers with many types of organisations including:
Surveying firms

Property consultancies and commercial companies

Central Government 

Local Authorities

Large property-owning organisations such as Housing associations, retailers and leisure groups
Others have also pursued further studies at Master's level, either on a full-time or part-time basis, typically in areas such as construction or project management. Our students have found employment with major consultants and contractors including companies such as Turner and Townsend and Savills.
Our Careers and Employability Service is here to support you to achieve your full potential.
 
With a growing network of over 3,000 employers around the world and a team of experienced careers consultants, we provide you with a variety of opportunities to work and develop new skills. As a University of Westminster student, you'll have access to our services throughout your studies and after you graduate.
 
We can help you:
    •    find work placements, graduate jobs or voluntary experience related to your course
    •    discover international opportunities to enhance your employability
    •    write effective CVs and application forms
    •    develop your interview and enterprise skills
    •    plan your career with our career consultants
    •    gain insights into your chosen industry through mentoring
    •    meet employers and explore your career options at our employer fairs, careers presentations and networking events 
 
Find out more about the Careers and Employability Service.
Find out more about other employability initiatives at the University of Westminster.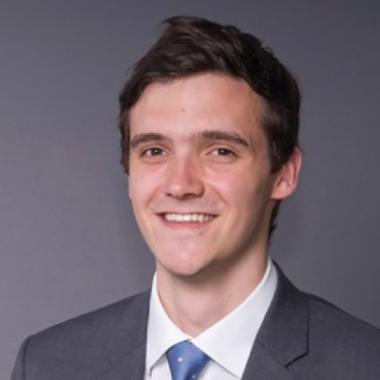 Rob Lilly
The Building Surveying BSc has given me an excellent foundation for a career in the construction industry. Above all, what sets Westminster apart, is the dedicated and supportive teaching staff, who bring their extensive industry experience and first-hand knowledge of the field.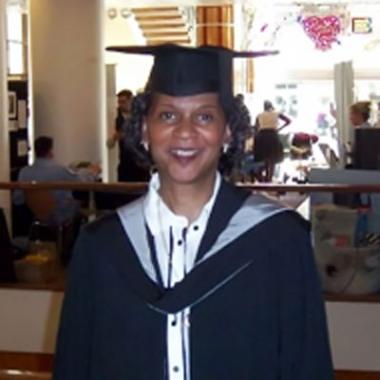 Andea Watson
In gaining my degree at Westminster, I have progressed from a job to a profession. I can honestly say I greatly enjoyed my time there, as the lecturers cared for the students, and pushed us to our strengths. The knowledge I have gained from Westminster has enabled me not only to enjoy my job as a building control surveyor, but it has also assisted me to gain promotion from trainee to assistant surveyor.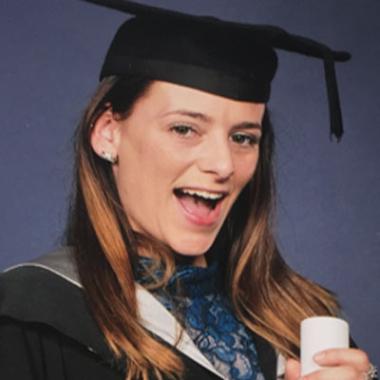 Nicola Dougan
My time at Westminster was life-changing and ultimately rewarding. The fantastic staff understand your individual needs and requirements from the onset, and this is important to succeed. It provided me with a concrete foundation of knowledge that I use daily in my job as a building control surveyor for my local authority. Without my time at Westminster I would definitely not be in the prosperous position I am in now en route to become a practising chartered surveyor. I will never forget my time there.
UK and EU tuition fee: £1,540 (Price per 20-credit module)
The amount you will pay may increase each year to take into account the effects of inflation.
Find out how we set our tuition fees.
Funding
As well as tuition fee loans, there is a range of funding available to help you fund your studies.
Find out about undergraduate student funding options.
Scholarships
The University is dedicated to supporting ambitious and outstanding students and we offer a variety of scholarships to eligible undergraduate students, which cover all or part of your tuition fees.
Find out if you qualify for one of our scholarships.
International tuition fee: £2,240 (Price per 20-credit module)
The amount you will pay may increase each year to take into account the effects of inflation.
Find out how we set our tuition fees.
International student funding
Find out about funding for international students.
Scholarships
The University is dedicated to supporting ambitious and outstanding students and we offer a variety of scholarships to eligible undergraduate students, which cover all or part of your tuition fees.
Find out if you qualify for one of our scholarships.
Our students are offered the opportunity to join a week long field trip, the Constructionarium. Held at the National Construction College site at Bircham Newton in Norfolk, students experience the challenges and issues inherent with any construction project, helping them develop professional and personal skills. Read more about the Constructionarium field trip.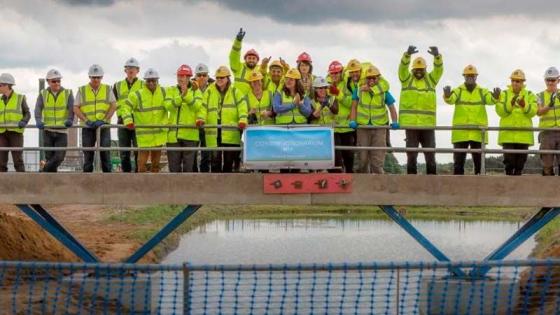 Studying Property and Construction at Westminster
Watch our video to find out more about studying Property and Construction courses with us.
Student successes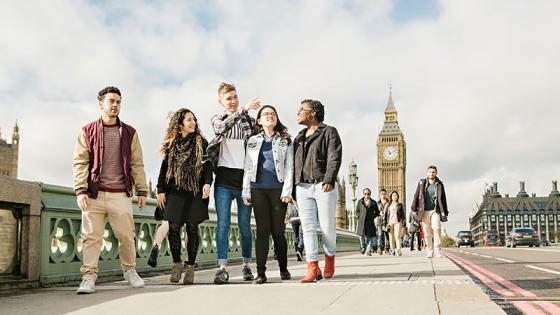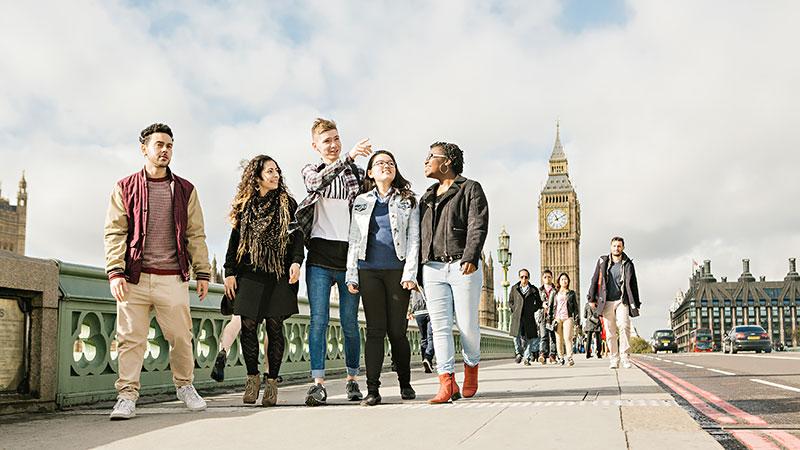 Our Property and Construction students have won a wide range of awards including the Constructors Prize from the Worshipful Company of Constructors. Read more about our students' awards.
Course Location
Our Marylebone Campus has benefitted from a multi-million-pound refurbishment resulting in new workshops, digital studios and development of the Marylebone Library. The campus is home to Westminster Business School and our award-winning Architecture, Planning and Tourism courses. For more details, visit our Marylebone Campus page.
Contact us
Contact the Course Enquiries Team:
+44 (0)20 7915 5511
Opening hours (GMT): 9am–4.30pm Monday to Friday
Your Westminster
Book an open day. Order a prospectus. Sign up for newsletters.