* Price per 20-credit module
Course summary
Construction management is an established discipline managing the production of construction work, including new build, refurbishment, maintenance, and increasingly, design. Construction managers have specialist skills and knowledge in the technologies of domestic, industrial and commercial building, construction processes, planning, project life-cycle assessment, and people and business management. In addition to the core themes of management and technology this professional role requires a range of management skills including team working and effective communication.
These skills are integrated into the learning strategies of this course, enabling you typically to work in construction management, although you may also follow a career in project management, financial management or property development. Alongside the knowledge and understanding of construction management theories and the practical and technical skills needed to become a construction manager, you will gain the transferable and cognitive skills necessary for lifelong personal and professional development.
Our construction courses share a common Year 1, so students interact with those studying different pathways, gain some knowledge of the work of all professionals working in the construction industry, promoting the interdisciplinary nature of the modern construction industry. Throughout the course, construction technology and management remain central, the issue of health and safety is addressed, and the importance of sustainability is considered.
All of our courses are delivered using an enquiry-based blended learning approach involving workshops, lectures, tutorials and independent study. Our technology-enhanced learning supports independent study via synchronous online lectures, tutorials and seminars, which are captured and stored to enable you to revisit sessions online after the event. We assess your learning through a variety of methods including project work, essays and exams.
Course structure
The following subjects are indicative of what you will study on this course.The programme below is for a three-year course. If you study part time you will study the same content, spread over four years.Please note, each Level corresponds to one Year in the full-time version of the course (Level 4 is equivalent to Year 1, Level 5 is equivalent to Year 2, and Level 6 is equivalent to Year 3).
Subjects of study include:
Technology – Construction Technology and Surveying
Technology – Building Design & Environmental Engineering
Technology – Building Science and Structures
Management – Built Environment and Graduate Attributes
Management – Project, Commercial and Organisational Environment
Design – Design Principles
Credit Level 4
Subjects of study include:
Technology – Fabric and Performance
Technology – Building Services Engineering
Technology – Structures Principles
Management – Commercial, Legal and Organisational Management
Management – Construction Based Project Learning
Management – Project and Commercial Management
Credit Level 5
Subjects of study include:
Technology – Sustainable Design and Construction
Technology – Refurbishment and Maintenance
Management – Project and Commercial Management
Management – Construction Management
Management – Professional Practice
Management – Sustainable Development and Lean Construction
Credit Level 6
Professional recognition
This course is fully accredited by the Chartered Institute of Building (CIOB) and the Chartered Association of Building Engineers (CABE).
"CABE is proud to accredit the degree programmes within the built environment at the University of Westminster. This brings us closer to talented students who will build their global future as Chartered Building Engineers and as other professionals within the industry." – Chartered Association of Building Engineers.
Course Leader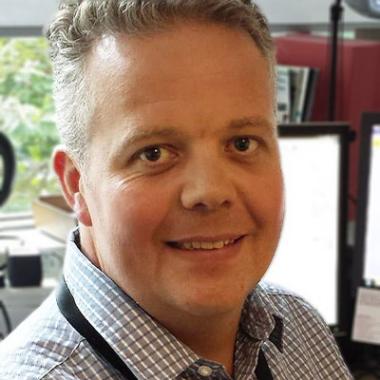 Adam Clemens
Senior Lecturer
Adam Clemens has 20 years of industry experience as a Chartered Civil Engineer. He has worked for Heathrow Airport, The British Museum, Siemens, The Royal Bank of Scotland and many other blue-chip clients. Adam has worked on multi-million-pound construction project sites and has been involved with the feasibility and design of many significant projects. This experience gives him knowledge and insight into the industry, which allows the course to be realistic and prepare students for the reality of construction. He engages with students to draw the best from them and he will organise tutorials to help students progress and provide the support needed with their studies and future careers.
Our course is engaging and stimulating and prepares students for a future career in construction.
Typical offer
One of the following (or an equivalent qualification):
A Levels – BBC
International Baccalaureate – 28 points
Edexcel BTEC Level 3 Extended Diploma – DMM
Access to HE Diploma – Pass with 45 credits at Level 3 with a minimum of 33 Level 3 credits at Merit or Distinction
In addition to one of the above, you should have:
GCSE minimum grade 4 (Grade C in grading system prior to 2017) in Maths and English.
View more information about our entry requirements and the application process.
Typical offer
International Baccalaureate – 28 points
More information
Graduates can progress directly towards full professional qualification with the CIOB and CABE – professional accreditation that can help you to secure employment.
Our graduates have developed careers with many types of organisations including:
contractors
consultancies
commercial companies
local authorities
housing associations
Others have also pursued further studies at Master's level, either on a full-time or part-time basis, typically in areas such as construction or project management.
Our students have found employment with major consultants and contractors including companies such as Turner and Townsend and Mace.
Roles include:
managing elements of construction projects
financial management of packages of work
day-to-day site management ensuring the safe progress of site activities
Our Career Development Centre has just been shortlisted for the Best University Careers Service in the National Undergraduate Employability Awards for 2017.
With a growing network of over 3,000 employers around the world and a team of experienced careers consultants, we are here to help you succeed.
In 2015–16, we helped over 1,500 students find work placements across a range of sectors, with 250 employers attending 14 on-campus skills and careers fairs.
As a Westminster student, you'll have access to our services throughout your studies and after you graduate.
We can help you:
find work placements related to your course
find part-time/vacation, placement and graduate jobs, including voluntary experience
find international opportunities to enhance your employability
market yourself effectively to employers
write better CVs and application forms
develop your interview and enterprise skills
plan your career with our careers consultants
meet employers and explore your career options at our employer fairs, careers presentations and networking events throughout the year
Find out more about the Career Development Centre.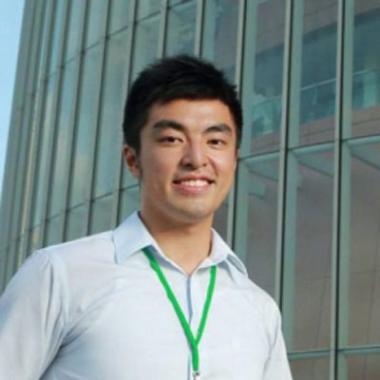 Siu Yin Kwan
Studying at Westminster has taken me to another level to see things and gain confidence to try. The combination of the location, student quality, supportive lecturers, professional events, hands-on experience and the intention to succeed really makes the University of Westminster a place that you can depend on to reach higher.
UK and EU tuition fee: £1,540 (Price per 20-credit module)
The amount you will pay may increase each year to take into account the effects of inflation.
Find out how we set our tuition fees.
Funding
As well as tuition fee loans, there is a range of funding available to help you fund your studies.
Find out about undergraduate student funding options.
Scholarships
The University is dedicated to supporting ambitious and outstanding students and we offer a variety of scholarships to eligible undergraduate students, which cover all or part of your tuition fees.
Find out if you qualify for one of our scholarships.
International tuition fee: £2,125 (Price per 20-credit module)
The amount you will pay may increase each year to take into account the effects of inflation.
Find out how we set our tuition fees.
International student funding
Find out about funding for international students.
Scholarships
The University is dedicated to supporting ambitious and outstanding students and we offer a variety of scholarships to eligible undergraduate students, which cover all or part of your tuition fees.
Find out if you qualify for one of our scholarships.
Our students are offered the opportunity to join a week long field trip, the Constructionarium. Held at the National Construction College site at Bircham Newton in Norfolk, students experience the challenges and issues inherent with any construction project, helping them develop professional and personal skills. Read more about the Constructionarium field trip.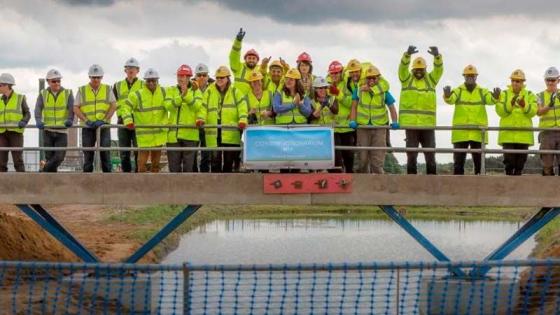 Studying Property and Construction at Westminster
Watch our video to find out more about studying Property and Construction courses with us.
Student successes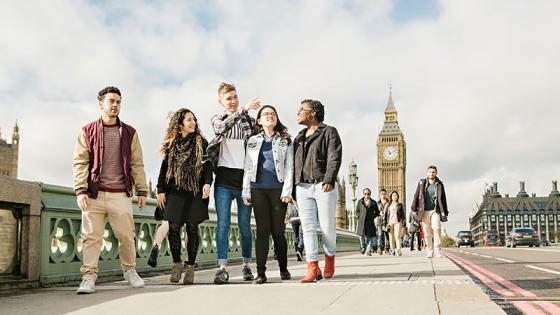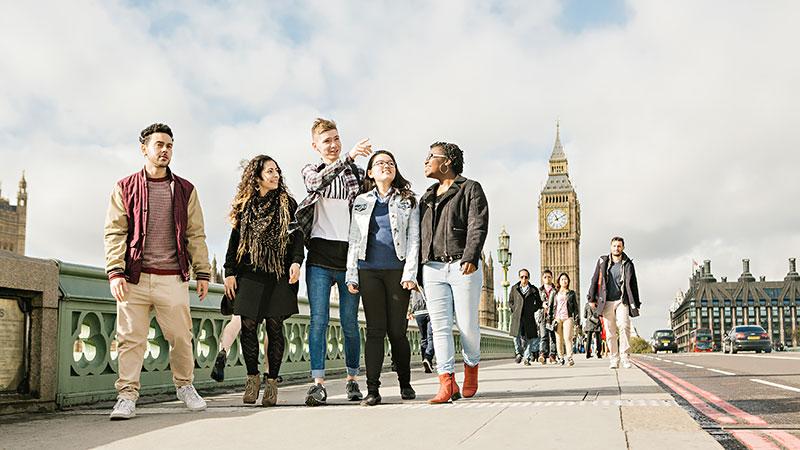 Our Property and Construction students have won a wide range of awards including the Constructors Prize from the Worshipful Company of Constructors. Read more about our students' awards.
Course Location
Our Marylebone Campus has benefitted from a multi-million pound refurbishment resulting in new workshops, digital studios and development of the Marylebone Library. The campus is home to the Faculty of Architecture and the Built Environment and Westminster Business School. For more details, visit our Marylebone Campus page.
Contact us
Call our dedicated team on:
+44 (0)20 7915 5511
Opening hours (GMT): 9am-5pm Monday to Friday
Your Westminster
Book an open day. Order a prospectus. Sign up for newsletters.