* Price per academic year
Course summary
This is a course in the creative and critical practice of photography. You will develop your own visual practice through an appreciation of the history of the medium and a critical understanding of it's wider social and cultural significance. You will also explore a wide range of relevant contemporary theories and debates designed both to stimulate a critically engaged practice and to better prepare you for a range of related careers. Additionally, you will gain cognitive and transferable skills necessary for lifelong personal and professional development.
Many of our graduates go on to work as photographers and photographic artists, but equally they pursue a range of careers within the broader photographic and creative sectors, as designers, historians, magazine editors, museum and gallery curators, picture editors and researchers, teachers, and writers. Many also go on to postgraduate study.
This is the only BA Photography degree course in the UK, which offers both three years full-time and four years part-time study. Part-time students are taught one day a week with further access to the facilities. Applicants should apply to the most appropriate route, but can also change route should their circumstances change. Course content is the same in three years full-time or four years part-time study.
The Photography BA Honours will enable you to develop your creative production skills across a range of photographic and lens-based media, to establish a critically engaged and self-reflective creative practice. It will equip you with the skills to adapt to creative opportunities, participate in contemporary cultural debates, and increase your awareness of the political, ethical and aesthetic implications of your work.
The course is part of the University of Westminster's School of Media, Arts and Design, based at our state-of-the-art Harrow Campus – a cutting-edge creative hub, and one of the leading media, arts and design educational facilities in Europe.
Practical modules are designed to equip you with the techniques and craft skills of a variety of digital and analogue photographic media including video. You are encouraged to develop a creative, critically informed and self-reflective approach to your practical work. Alongside this, theory modules reflect on the history and criticism of photography, drawing on a number of related fields including art history, media and cultural theory, and sociology.
You will learn to form independent, informed opinions of your own work and that of others. There is a continual emphasis on personal and professional development throughout the course. 
Course structure
The programme below is for a three-year course. If you study part-time you will study the same content, spread over four years.
This level provides you with an intensive grounding in the key photographic techniques, theories and concepts, forming the basis for later learning.
Subjects of study include:
Photography from Invention to Mass Medium
Photography from the Cold War to the Present
The Photographic Eye
The Constructed Photograph
At this level you are encouraged to push the boundaries of your own photographic practice, and experiment and explore new ways of working including video, camera-less photography and alternative processes. You will also produce project work for specific contexts such as the gallery, magazine, the photobook or the screen. Students are offered options in work placements, group exhibitions, study abroad and collaborative interdisciplinary modules.
Subjects of study include:
Advanced Concepts in Photography
Advanced Research Methods
Vision and Technology
Photography for Wall, Page and Screen
Art/Science Collaboration
Creative Encounters
Exhibition
Photography Beyond the Frame
Professional Practice
At this level you will focus on the production of two major pieces of self-directed visual and written work. You will work independently, supported by workshops, crits, and one-on-one tutorials, to produce a 10,000-word Dissertation and a Major Project for public exhibition. Professional development continues, to support you in preparing for your careers after graduation.
Subjects of study include:
Photography Dissertation
Photography Major Project
Professional Futures
Electives

As part of your course you can take elective modules. Electives are an exciting opportunity to widen your experience at university and to gain skills and knowledge that will help make you more employable.
Find out about Westminster electives.
Course Leader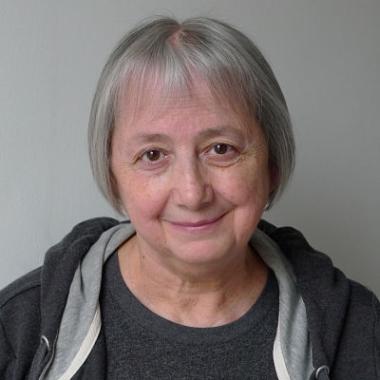 Shirley O'Loughlin
Principal Lecturer
Shirley O'Loughlin is course leader of Photography BA (4 years part-time) and her teaching at undergraduate and postgraduate levels reflects her own focus in contemporary photographic practice for gallery spaces, film, publication and performance. Shirley has an MA in Photographic Studies and has collaborated with The Raincoats since 1979 and more recently since 2009 on a variety of projects in exhibitions, film and performances internationally.
This is the only BA Photography degree course in the UK, which offers both three years full-time and four-years part-time study. 
Applications should be made directly to the University.
Applicants must demonstrate a strong interest in both the practical and theory side of the course, have a high standard of oral and written English and submit a portfolio. A short essay may be set for applicants interviewed.
More information
Many of our course graduates are successful international photographers. A selection of our former students is below:
Holly Birtles - In 2011 she completed an MFA at The Slade School of Fine Art, this was the beginning of her ongoing project photographing and defacing portraits of operatic singers.
Marcus Bohr - Since completing his PhD at Westminster Marcus Bohr has embarked on a Visiting Fellowship at the Australian National University in Canberra
Pio De Rose - Based in Italy, Pio's work has been published in various magazines including Vanity Fair (Italy) and Æ – Another Escape
Alessandra Chila - Based in London, Alessandra is a fine art documentary and still life photographer.
Eleanor Farmer - Eleanor is now Multimedia Project Manager at Oxfam, commissioning story-gathering assignments.
Ilan Godfrey - In 2012 Ilan was awarded the Ernest Cole Award for his work 'Legacy of the Mine' which will be published simultaneously in the UK and South Africain 2013.
Paula Gortazar - Her work has been widely exhibited in Canada, USA, UK and Spain and is published internationally, she is returning to Westminster to study for a PhD in Photography.
Laura Guy - Is now currently undertaking doctoral research at Manchester School of Art.
Espen Haslene - Espen is the creator of TUNDRA, a company producing illustration, animation and video for cinema and television.
Nicole Heiniger - Nicole is based in Sao Paulo where she works on portraiture, beauty, advertising and high-end fashion photography.
Constance Isaza - Constanza has participated in various group exhibitions and a solo exhibition in Medellín, Colombia. She also participated in artist residency programmes in Italy, Canada and the USA.
Jason Larkin - Jason has been widely published (including; New York Times Magazine, Monocle, National Geographic), and has collected a number of awards.

Isabelle Lesser - Isabelle is based in Phnom Penh where she has set up Asia Motion, Cambodia's first photographic and video agency.

Sam Mellish - Sam is a commercial, editorial and documentary photographer based in London. His clients include Red Bull and Vans.
Kit Oates - Kit Oates is a portrait and commercial photographer for magazines, NGO's and businesses, including Comic Relief, Salvation Army, and the Guardian/Observer.
Peter Watkins - Peter is a photographer living and working in London. He is currently working on a MA in Photography at the Royal College of Art
Chu Yinhua - Chu uses photography to explore different ways of seeing, treating the photographic image as a fragment frozen and extracted from the flow of time. Her work has been published in magazines and exhibited internationally
Tereza Zelenkova - Tereza's work is now in the Fotomuseum Winterthur and the Saatchi Gallery collections.
Jessica Klewicki Glynn - Jessica is an American photographer specialising in Interior Design and Architectural Photography.
Jan Stradtmann - Jan Stradtmann is a German photographic artist currently working in Berlin.
Stella Baralianou - Stella Baraklianou is a photographic artist and lecturer in photography at School of Art, Design and Architecture at the University of Huddersfield.
Tina Remiz - Tina Remiz is a freelance photographer and journalist, specialising in reportage and portraiture.
Our Career Development Centre has just been shortlisted for the Best University Careers Service in the National Undergraduate Employability Awards for 2017.
With a growing network of over 3,000 employers around the world and a team of experienced careers consultants, we are here to help you succeed.
In 2015–16, we helped over 1,500 students find work placements across a range of sectors, with 250 employers attending 14 on-campus skills and careers fairs.
As a Westminster student, you'll have access to our services throughout your studies and after you graduate.
We can help you:
find work placements related to your course
find part-time/vacation, placement and graduate jobs, including voluntary experience
find international opportunities to enhance your employability
market yourself effectively to employers
write better CVs and application forms
develop your interview and enterprise skills
plan your career with our careers consultants
meet employers and explore your career options at our employer fairs, careers presentations and networking events throughout the year
Find out more about the Career Development Centre.
Facilities
The luxuriously appointed photography area, with its suite of studios, dark rooms, print and finishing facilities and its extensive range of equipment has just installed an expanded digital suite and has invested in new high end equipment for digital imaging.
UK and EU tuition fee: £6,750 (price per academic year)
The amount you will pay may increase each year to take into account the effects of inflation.
Find out how we set our tuition fees.
Funding
As well as tuition fee loans, there is a range of funding available to help you fund your studies.
Find out about undergraduate student funding options.
Scholarships
The University is dedicated to supporting ambitious and outstanding students and we offer a variety of scholarships to eligible undergraduate students, which cover all or part of your tuition fees.
Find out if you qualify for one of our scholarships.
International tuition fee: £8,220 (price per academic year)
The amount you will pay may increase each year to take into account the effects of inflation.
Find out how we set our tuition fees.
International student funding
Find out about funding for international students.
Scholarships
The University is dedicated to supporting ambitious and outstanding students and we offer a variety of scholarships to eligible undergraduate students, which cover all or part of your tuition fees.
Find out if you qualify for one of our scholarships.
Course Location
The vibrant home of Westminster School of Media, Arts and Design, the Harrow Campus offers one of the richest portfolios of creative industry research and learning in Europe. The recent redevelopment of the campus has seen the creation of fluid, informal learning spaces, dedicated project and gallery spaces and a revamped library. For more details, visit our Harrow Campus page.
Contact us
Call our dedicated team on:
+44 (0)20 7915 5511
Opening hours (GMT): 9am-5pm Monday to Friday