Naseha Malik, aged 19 from East London, applied for the Biomedical Sciences course at the University of Westminster through Clearing, and says that although the process looked stressful at first, she felt welcome, valued and accepted on the Clearing line.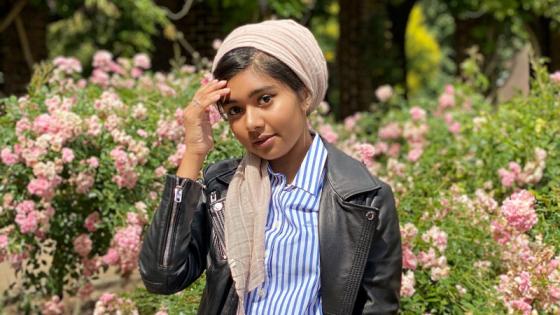 Naseha's journey started during her A-Levels when she decided she wanted to continue pursuing the sciences, subjects she was passionate about during school. She decided she wanted to study at Westminster due to personal recommendations and the accreditation of the course she chose.
She says she feels extremely lucky to be accepted onto the Biomedical Sciences BSc Honours course at the University despite her disadvantaged background as a female Bengali Muslim, who are typically underrepresented in science (STEM) subjects.
The University's Central London location was one of the key factors Naseha was drawn to, due to it being close to home. She also enjoys the course structure that expands on what she had learned during A-Levels. She said: "The course provided [me with] analytical, teamwork and essay writing skills, as well as lab work which are all essential to building a career inside and out of science."
Though Clearing was first a stressful time for Naseha, she praised the University for the warm welcome she received. "I was congratulated on how well I did which made me feel valued. This experience was also a fundamental reason I chose Westminster as I felt very accepted. The people I talked to were very kind."
When asked about the advice she would give to students going through Clearing, she said: "Remain calm and look through your options. If you are applying for Westminster, the people you will talk to are very calm and welcoming. There is no reason to be scared as they give sound advice and direction."
Find out more about the process and the courses in Clearing at the University of Westminster.