Dr Federica Mazzara, Senior Lecturer in Intercultural Communication, has co-curated an exhibition entitled: Sink Without Trace: An Exhibition on Migrant Deaths at Sea with award-winning artist Maya Ramsay.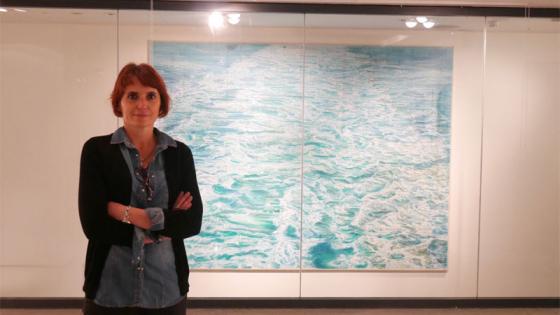 Sink Without Trace presents works by eighteen artists on the subject of migrant deaths at sea, offering unique, alternative perspectives on a subject that is often only presented through the eyes of the media and politicians. 
A news article published by The Guardian, about the exhibition, highlighted the desire for artist Maya Ramsay to raise awareness and inspire people to do something about the issue.
In an interview with The Art Newspaper, Dr Federica Mazzara said: "I think it's a missed opportunity… Art should raise awareness and fill in the gaps in people's knowledge. That's my idea of art being effective." 
The exhibition was also featured in Al Jazeera.
Funded by Arts Council England, the exhibition opened on 13 June and will run until 13 July 2019, at the P21 gallery in Kings Cross, London. 
Read the article from The Guardian.
Read the article from The Art Newspaper.
Read the article from Al Jazeera.