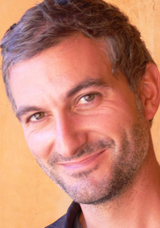 We are very proud to announce that Prof Andreas Philippopoulos-Mihalopoulos has been shortlisted for the Oxford University National Award for the Law Student of the Year 2011. The award is a prestigious national recognition for the best Law Teacher and is based on student nominations. Andreas has been nominated unanimously by his whole class of Law of the Environment 2009-10 and as a consequence he is now one of six shortlisted candidates for the award.
The six candidates were chosen by the panel of judges from the nominations received. It was only after the shortlist had been finalised that the identities of the teachers were revealed.
The second phase of the award is an in-depth judging of Andreas's teaching methods as well as his contribution to the School of Law in general. Judges will visit Andreas's class in order to film it, conduct interview with students, colleagues, heads of department as well as Andreas himself in order to build up a body of evidence.
The final winner will be announced at UKCLE's LILAC event in January 2011.
We wish Andreas the very best of luck!
For more information visit the Oxford University Press Law Teacher of the Year site.