A number of University of Westminster academics have offered their expertise to several media outlets commenting on Brexit and triggering Article 50 on 29 March.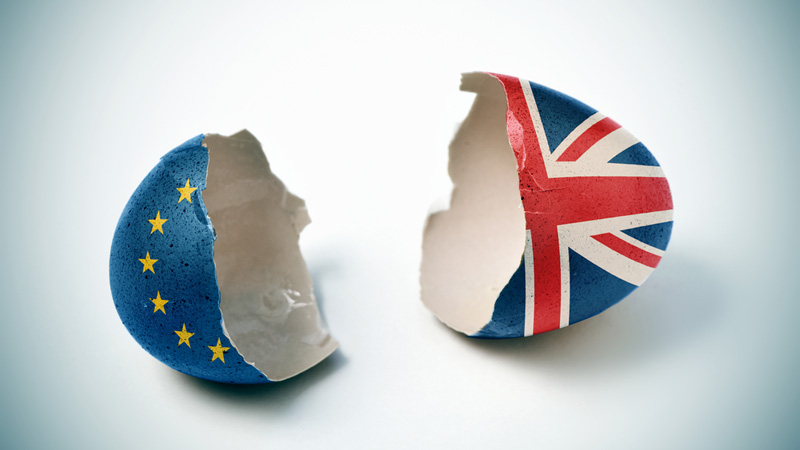 Dr Magdalena Frennhoff Larsen: BBC Radio London, The Conversation, Huffington Post Blog
,
,
Dr Magdalena Frennhoff Larsen, Lecturer in Politics, gave an interview to BBC Radio London discussing the key players and the format of the Brexit negotiations. She said: "In between the formal negotiations between the UK and the EU, the EU will engage in a lot of internal negotiations. They will discuss in the Council with all the 27 member states and they will also discuss with the European Parliament. Both of these organisation will have to ratify the agreement at the end, and they will keep a very close eye on the negotiations." Listen to the full interview on BBC iPlayer from 2:50:57.
Dr Frenhoff Larsen also published an article on the The Conversation about the key players in the Brexit negotiations. From a UK perspective, the key players will be UK's Brexit negotiating team led by David Davis, who will be supported by the Department of Exiting the European Union and its secretary Oliver Robbins. The British Parliament will also play a role. "Although it's not legally required to consult the national parliament or the devolved administrations, the UK government has made it clear that they will be closely involved." From a European perspective, the key players will be the French politician Michel Barnier, who is the EU's chief Brexit negotiator, as well as member states and the European Parliament. Read the full article on The Conversation website. The article was also republished by Business Standard India.
Dr Frennhoff Larsen also discussed the Brexit negotiating dynamics in a blog post on Huffington Post Blog. She wrote: "Having a domestic ratification constraint, such as 'having one's hands tied' by a necessary Parliamentary approval, usually provides a government with a bargaining advantage. It allows the government to demonstrate to its negotiating partners that it has a firm and well supported position, making it unable to give in to undesired demands presented to it. In contrast, the more flexibility a government has, the more likely it is to have to make concessions in the face of a more constrained negotiating partner."
Dr Magdalena Frennhoff Larsen also gave an interview for Germany's international broadcaster, Deutsche Welle, in which she discussed UK's relationship with the EU, focusing on future trade policy agreements between the two. Speaking about the comprehensive Free Trade Agreement that the British government wants with the EU, Dr Frennhoff Larsen said: "As far as tariffs on goods are concerned, they can probably find common ground quite easily. The general global trend is to lower tariffs, and it would be in everyone's interest to have as few tariffs between the UK and the EU as possible. Where it gets trickier is when it comes to so-called non-tariff barriers: The regulations and standards that countries agree to, for example environmental requirements and safety standards."
,
Dr Patricia Hogwood: The Telegraph, Yahoo! News, Agence France Presse, Bulgarian National Radio, Dawn, Business Recorder, Arab News, Business Insider and Latest Nigerian News
,
,
Dr Patricia Hogwood, Reader in European Politics at the University of Westminster, published an article for The Telegraph, which was republished by Yahoo! News, on the cultural differences between Europeans and British people in terms of negotiations. Dr Hogwood highlighted in the article one of the main challenges which could play a role in the Brexit negotiations. "One of the main challenges ahead has slipped under the public radar: European politicians find their UK counterparts very difficult to work with. To them, the British appear arrogant, insensitive and contrary. The reason for this is the yawing gulf that separates Britain and Europe over the rules of political engagement." Continuing, Dr Hogwood listed all the negotiating steps towards which Europeans and British politicians seem to have a different approach: "This cultural gulf carries over to negotiation etiquette: when to go public, how to frame demands, when and how to flag up the "red lines" marking the boundaries of compromise. In Europe, threatening to walk away before negotiations have even begun would not be seen as a good opening gambit. For Europeans, a good outcome is one that combines as many common interests as possible. For the UK, it means getting our own way." Concluding, Dr Hogwood insisted on the necessity from the British side to adapt negotiating methods and to compromise with Europeans in order to get a successful outcome.
Dr Hogwood was also interviewed by Agence France Presse (AFP) in which she commented on the unstable relationship between Britain and the EU. "This is an island mentality. […] We were always so scared of losing our control, losing our grip, our sovereignty." Her comments given to AFP were also published by Dawn magazine, Business Recorder, Arab News and Yahoo 7 News.
Finally, she lent her academic expertise to Business Insider, for which she commented on the consequences of Brexit on immigration policy. In regards to EU citizens in the UK, Dr Hogwood said: "I don't think for a minute she would start to deport current EU immigrants en masse, so I think she is prepared to give concessions to the EU. It doesn't make sense to say during negotiations, 'Well I won't allow EU nationals to stay in the UK,' because that would invite reciprocal sanctions on UK residents living in EU countries." As for EU immigration, Dr Hogwood explained that different approaches are currently being examined. While the Remain ministers tend to advocate as few restrictions on EU migrants, workers and residents as possible, the pro-Brexit ministers wish for the end of free movement. The article was also republished by Latest Nigerian News.
Dr Hogwood was also interviewed by Bulgarian National Radio which will be aired on 1 April.
,
Professor Peter Paul Catterall: BBC Radio London, Share Radio and Agence France Presse
,
,
Dr Peter Paul Catterall, Professor in History and Policy at the University of Westminster, was invited for an interview with The Share Radio Evening Show to discuss Brexit negotiations. Professor Catterall said: "It is potentially a huge minefield to go into. People who research negotiations talk about them as a large spaghetti ball. There are many interlocking agreements and of course trade itself is massively interlocked these days. If you look at the kinds of language that people like Liam Fox and David Davis have been coming out with over the last nine months, it seems that the steep learning curve which has been embarked upon still hasn't got there in terms of they don't seem to have grasped how far the world of trade has moved on from their school days. Now it is very much about global value chains, very much about regulation and rules of origin." Listen to the full interview here.
Professor Catterall was also interviewed by BBC Radio London's programme Drivetime with Eddie Nestor. In regards to the Brexit consequences, Professor Catterall said: "Many of the Brexit consequences are fairly knowable but we still have to work out exactly where we are going with these things. We can say that there are going to be lots of difficulties." As for the timeline targeted by ministers in regards to the White Paper, he added: "The government has had nine months to produce the White Paper, it has eighteen pages of substance in it, the rest of it is candy floss and blank blue pages, so that is two pages a month, that raises a progress they definitely are not going to hit their target." Listen to the full interview from 1:07:52 here.
,
Dr Manto Gotsi: The Drum
Dr Manto Gotsi, Reader in Marketing in Westminster Business School, published a piece 'Rebranding Britain' in The Drum, a leading marketing magazine in Europe. She wrote: "All rebranding processes start with the crafting of a re-imagined brand identity. Theresa May has anchored Britain's new brand around the persona of a global economic player. A country that champions free markets and free trade, which will be even more global and internationalist than ever before, in action and in spirit. But it looks like the road to Britain's rebranding is going to be a bumpy one. Opening the Pandora's box has surfaced at least three major rebranding challenges."