Law, Society and Popular Culture
News
The Artist Contract in the Digital Age: study law and buy a gun *
6 November 2015
The event was based around Chris Ancliff dissecting the original Pink Floyd contract signed in 1967, with Nick Mason interjecting some fascinating personal insight into this.
There were some intriguing clauses discussed, including a commercial suitability clause that required the delivery of a 'perfect' album and a reminder of the situation preceding the Schroder v Macaulay case where there was no obligation on the company to exploit material. Nick Mason provided some useful context to this, noting that it was not only the first time that he had seen the contract but also that EMI were in fact very flexible at the time, and did not tie the band strictly to the paper contract. This provided evidence of what might be seen as a relational approach to contract, interestingly backing up findings that Steve Greenfield and Guy Osborn have previously reached as part of their research into understanding commercial music contracts.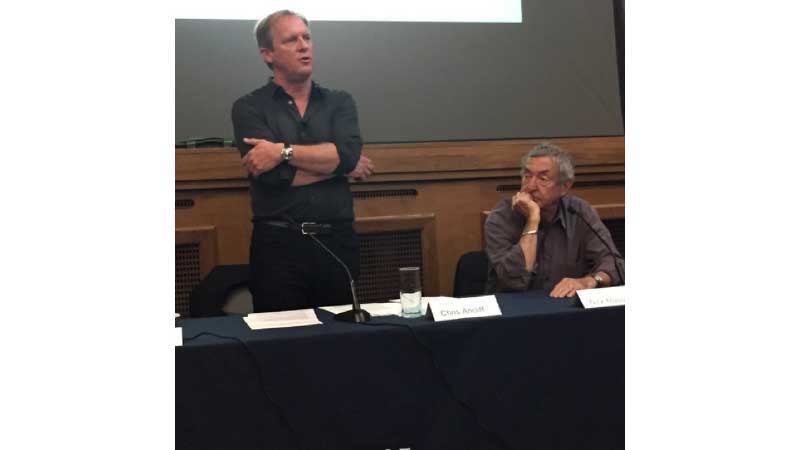 Complementing Chris and Nick was Paul Pacifico from the Featured Artists Coalition who came straight from delivering a paper in Washington DC. Paul's presentation provided much food for thought, including some suggestions of how the current situation could be improved for artists, particularly about trying to make the situation fairer, noting that opacity and complexity contribute to the unfairness that many artists complain of.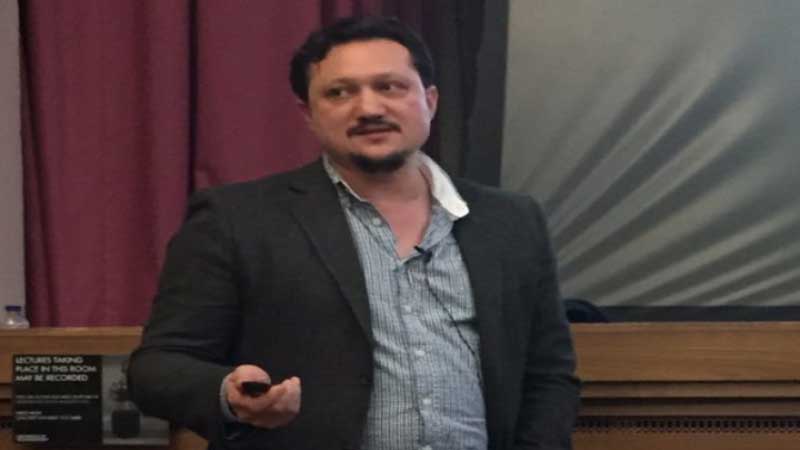 The event was closed by some excellent questions from the audience, itself a mix of students, industry personnel and interested members of the general public. As was noted at the event, Sigma 6, the precursor of Pink Floyd rehearsed in the basement of what is now the Law School building, and Pink Floyd played Little Titchfield Street twice, in 1967 and 1968. As such this was something of a homecoming for Nick Mason, and Nick was gracious enough to sign autographs and pose for photographs at the end.
The Artist Contract in the Digital Age event emanated from a discussion between Guy Osborn and Chris Ancliff in Summer 2015, and Chris has previously featured as a part of the Once in a Lifetime event. Westminster Law School has been delighted to be part of these initiatives and hopes these will be the first of many such events.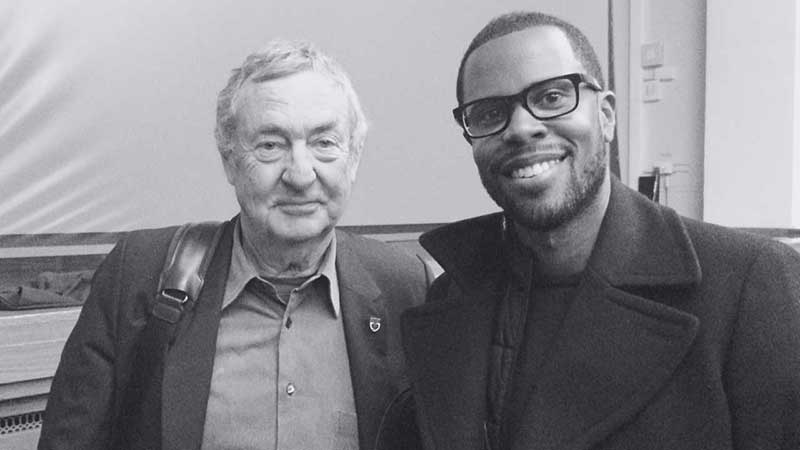 ---
About the University of Westminster:
The University of Westminster boasts a vibrant learning environment attracting more than 20,000 students from over 150 nations and we continue to invest in our future with new developments, research projects and new ideas.
We offer highly attractive practice-based courses that are independently rated as excellent, many with international recognition. Our distinguished 180-year history has meant we lead the way in many areas of research, particularly politics, media, art and design, architecture and biomedical sciences, and our position in the city of London allows us to continue to build on our close connections with leading figures and organisations in these areas as well as in the worlds of business, information technology, politics and law.
Our commitment to educating graduates for the needs of professional life attracts high quality students from within the UK and around the globe.
Internationalisation, employability and sustainability are key elements in the University of Westminster's vision for the future and we strive to ensure the very highest standards are met and maintained.
Here we hope you find everything you will need to research, write and publish your story or blog post.