A total of £96,786 was raised in this year's 125 Fund student-run telethon campaign, made up entirely of 290 generous donations from the University of Westminster's alumni community.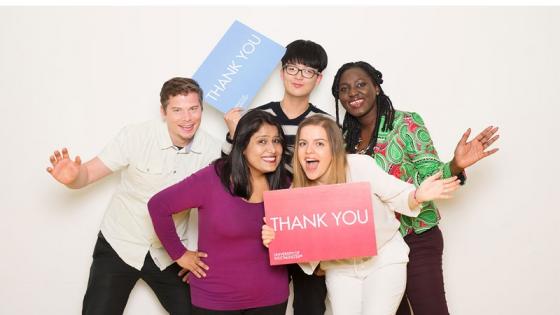 The 125 Fund is an innovative opportunity financial pool funded by the University's alumni, and is dedicated to enhancing current students' employability. All donations continue to be generously matched pound-for pound-by the Quintin Hogg Trust.
These donations will go towards the 125 Fund Awards, which allow students to apply for financial support to embark on projects that will enhance their employability and professional development. As a unique and flexible fund, the Awards range between £150 and £1,500 and are designed to support any endeavours that will help students to develop their skills and achieve their full potential.
42 students took part in this year's telethon campaign, which ran for a total of three weeks. One student caller, Hamada Abdelrahman, who studies Accounting BSc Honours, said: "I thoroughly enjoyed working on the campaign and I know I speak on behalf of all of the student callers when I say it was a huge pleasure talking to so many distinguished and interesting Westminster alumni. We all learnt so much from the conversations and gained such inspirational career advice from the alumni we spoke to!"
Jordan Scammell, Development Team Manager of the University of Westminster's Development Team, also shared his thoughts on this year's successful campaign, saying: "The annual telethon campaign continues to go from strength-to-strength thanks to our alumni acknowledging the importance of The 125 Fund, and their commitment to helping our students access the opportunities they need to help set them apart in today's competitive graduate market.
"The success of this year's campaign is testament to the incredible team of student callers and the loyalty of many alumni who increased their existing regular support. As ever, the matched funding from The Quintin Hogg Trust acted as a great incentive to increase the number of those supporting the Fund."
The 125 Fund Award applications are open until Sunday 3 February, to all undergraduate and postgraduate students (both taught and research). Successful applicants will be notified in mid-February to deliver projects before August 2019.