Westminster Law School hosts Law Commission symposium on Firearms Law
Law
22 September 2015
The Law Commission published a scoping consultation paper on Firearms Law on 21 July 2015 and the symposium was organised to give stakeholders the opportunity to discuss the issues examined in the paper.
The symposium was led by Professor David Ormerod QC, the Law Commissioner for Criminal Law, and speakers included representatives from the Gun Trade Association, the Gun Control Network, the British Association for Shooting and Conservation, the Metropolitan Police Forensic Firearms Unit, the Deactivated Weapons Association, Gun Smiths, the Crown Prosecution Service, the National Ballistics Intelligence Service, the Countryside Alliance, the British Shooting Sports Council, Hampshire Constabulary, the UK Airsoft Retailers Association and the Historical Breechloading Smallarms Association.
The delegates included representatives from the Home Office, Bonhams Auction House, the judiciary, the legal profession, the National Small Bore Rifle Association, forensic services, and the Association of Art and Antiques Dealers. The symposium covered all sides of the debate in what all agreed was a very successful event. The Law Commission were very impressed with the facilities of Westminster Law School.
On Twitter
Law Commission Twitter feed from the event.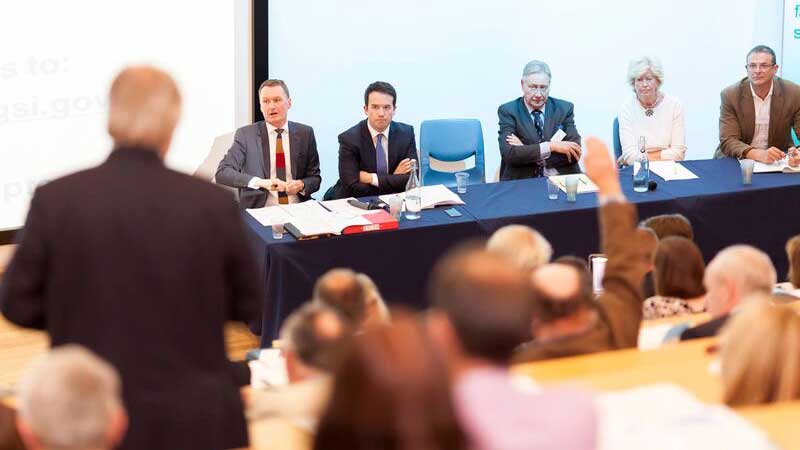 ---
About the University of Westminster:
The University of Westminster boasts a vibrant learning environment attracting more than 20,000 students from over 150 nations and we continue to invest in our future with new developments, research projects and new ideas.
We offer highly attractive practice-based courses that are independently rated as excellent, many with international recognition. Our distinguished 180-year history has meant we lead the way in many areas of research, particularly politics, media, art and design, architecture and biomedical sciences, and our position in the city of London allows us to continue to build on our close connections with leading figures and organisations in these areas as well as in the worlds of business, information technology, politics and law.
Our commitment to educating graduates for the needs of professional life attracts high quality students from within the UK and around the globe.
Internationalisation, employability and sustainability are key elements in the University of Westminster's vision for the future and we strive to ensure the very highest standards are met and maintained.
Here we hope you find everything you will need to research, write and publish your story or blog post.