Two University of Westminster graduates will present their work at prestigious photography festival
Photography
12 June 2015
FreshFaced+WildEyed gives emerging talent the opportunity to exhibit their work.
Contemporary Media Practice BA Honours graduate Jonathan Simpson has been selected as a 'favourite' by world-renowned fashion magazine i-d for his photography project entitled 'I am Fine'. Simpson's project focusses on Singapore's migrant workers – working for minimum wage and vulnerable to exploitation.
Jonathan is a photographer and film maker who specialises in documentary and reportage projects. He is particularly interested in human rights issues and working to bring about change.
Photography BA Honours (part-time) graduate Aida Silvestri has also been selected to present her work at the exhibition. She has previously been named by the British Journal of Photography as one of the 2013 Best of Show winners at the Free Range exhibition.
"I am very delighted to have been picked for Fresh Face +Wild Eyed 2015. It is a great opportunity to showcase my work at the Photographers' Gallery especially at this time of heightened awareness of the tragic situation of refugees fleeing atrocities in their home countries.
"My work depicts the tragic journeys and experiences of Eritrean refugees to the United Kingdom. I hope that the exhibition will expose my work to a wider audience and bring to light the suffering faced by my sitters during their uncertain, and at times dreadful, voyage to exile" says Aida.
Aida's interests lie in exploring new and conceptual approaches to sensitive issues such as: migration, identity, ethnicity, culture, politics and the landscape through documentary photography and art installations.
The University of Westminster pioneered the teaching of photography in 1839. The University's courses have always reflected and influenced the state of the art. Our teaching staff, technicians and imaging facilities are unrivalled in the UK. Westminster's Photography Department offers a unique choice of courses which spans the arts and the sciences; the practical and the theoretical; the conceptual and the commercial.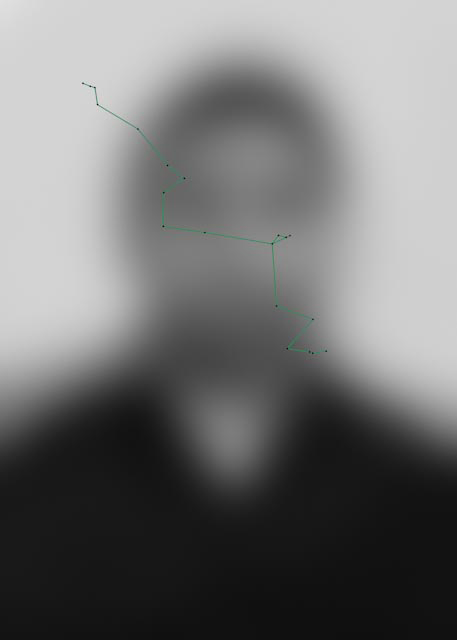 Eritrea to London on foot, by car, lorry, boat and train, 2013 © Aida Silvestri, 2015
---
About the University of Westminster:
The University of Westminster boasts a vibrant learning environment attracting more than 20,000 students from over 150 nations and we continue to invest in our future with new developments, research projects and new ideas.
We offer highly attractive practice-based courses that are independently rated as excellent, many with international recognition. Our distinguished 180-year history has meant we lead the way in many areas of research, particularly politics, media, art and design, architecture and biomedical sciences, and our position in the city of London allows us to continue to build on our close connections with leading figures and organisations in these areas as well as in the worlds of business, information technology, politics and law.
Our commitment to educating graduates for the needs of professional life attracts high quality students from within the UK and around the globe.
Internationalisation, employability and sustainability are key elements in the University of Westminster's vision for the future and we strive to ensure the very highest standards are met and maintained.
Here we hope you find everything you will need to research, write and publish your story or blog post.