The Guardian's Picture Editor selects works of two Westminster students as her favourites
Photography
19 November 2015
The works of Maryam Khastoo, Documentary Photography and Photojournalism MA, and Jon Meade, Photographic Studies MA, were selected by Shields for being "fresh, original and challenging".
Commenting on Maryam Khastoo's Home, Shields said: "Cultural identity has been a recurring theme in this year's submissions. This photographer's work is particularly successful as she has taken such a discrete approach to her subjects that they seem oblivious to her presence. The resulting images are an intimate and clearly personal view of Iranian life, scenes that are rarely represented to the wider world. The gentle light casts a tender atmosphere over the portraits intensifying the intimate feel and the kitchen scene is delicately revealing in its detail."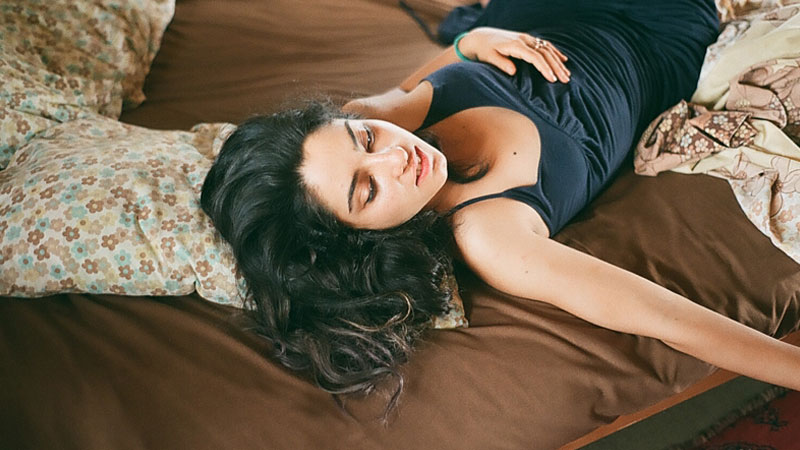 Image from Maryam Khastoo's Home series
Khastoo's Home looks to create an honest, non-exoticised, personal portrayal of memories and identity.
Jon Meade's work The Possession of Space aims to reinterpret our physical position within space.
Shields said of Meade's work: "Shot in the architecturally ordered environment of London's financial district, the incongruous positioning of the characters in each image challenges the traditions of how we use formal public spaces with real wit. The project is well directed and effectively unsettling in defining its point. The photographer's bold use of graphic shape and framing serves to enhance the edgy chaos of each scene leading to a consistently accomplished set of images."
The University of Westminster has a long-standing tradition of delivering education in imaging and photography. Degree courses in Imaging Science and Photographic Arts have been delivered at the University since the 1960s, including the first photographic degree in the UK.
The University of Westminster's Photography courses offer a unique depth of tradition and prestige. Graduates establish careers in areas as diverse as fine art photography, film production, clinical photography and imaging science.
---
About the University of Westminster:
The University of Westminster boasts a vibrant learning environment attracting more than 20,000 students from over 150 nations and we continue to invest in our future with new developments, research projects and new ideas.
We offer highly attractive practice-based courses that are independently rated as excellent, many with international recognition. Our distinguished 180-year history has meant we lead the way in many areas of research, particularly politics, media, art and design, architecture and biomedical sciences, and our position in the city of London allows us to continue to build on our close connections with leading figures and organisations in these areas as well as in the worlds of business, information technology, politics and law.
Our commitment to educating graduates for the needs of professional life attracts high quality students from within the UK and around the globe.
Internationalisation, employability and sustainability are key elements in the University of Westminster's vision for the future and we strive to ensure the very highest standards are met and maintained.
Here we hope you find everything you will need to research, write and publish your story or blog post.