Revamped Department of Psychology wins prestigious FX Interior Design Award
Psychology
26 November 2015
The refurbishment and relocation of the Department of Psychology, carried out by architects Rock Townsend, was commended for its simplicity, unity, the innovative use of space, its lightness and its flexibility.
The Department was relocated to Cavendish Campus which now hosts a vibrant and modern social space, providing a dedicated social learning area that encourages greater interaction and collaboration between students and staff. A new layout for the Department has seen extensive improvements to the interior design, with perimeter offices with glazed partitions around the central area. Additionally, individual offices allow for an appropriate level of privacy between staff members and quiet space, making it ideal for students to work with their tutors.
Kiyarah Palmer, third year Psychology BSc Honours student, commented on the new design: "The space is open and inspiring – it shows that your lecturers are there for you and not closed off behind walls." Nikita Ladega from the same course said: "It has a real wow factor the minute you walk in – it's really bright and modern."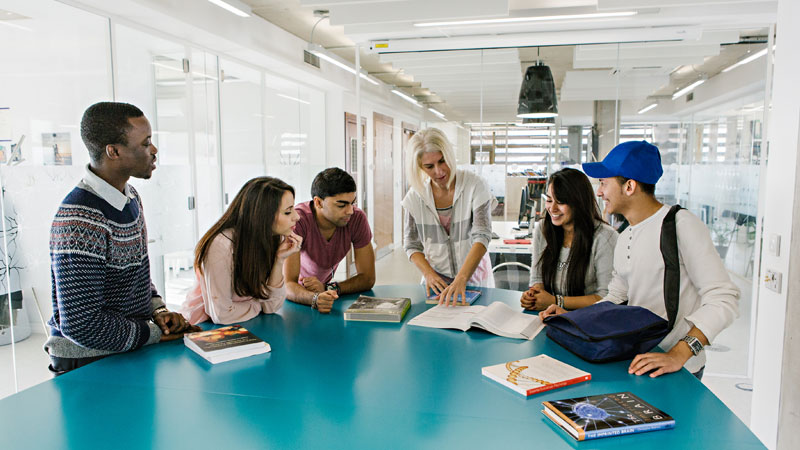 Senior Lecturer Chantal Gautier, who was actively involved in the design of the Departmental space, working with students around the central table
The Department of Psychology, which is part of the Faculty of Science and Technology, was not the only one of our several campus redevelopment projects that was shortlisted for the Award. The newly fitted Marylebone Library, located on our Marylebone Campus opposite Madame Tussauds, was nominated too celebrating its transformation into a vibrant and attractive learning space that enhance student experience.
Dr Kathryn Waddington, Head of the Department of Psychology, said: "The relocation of the Psychology Department provided an opportunity to improve the student and staff experience, and create an environment that promotes wellbeing, learning and scholarship. The move also gave us the opportunity to think about how to communicate the essence and values of psychology as the scientific study of mind and behaviour. We worked collaboratively with the architect Charlotte Tamplin from Rock Townsend, and the University's Estates and Facilities Department to create a space that says: 'this is a place for thinking, it feels welcoming and we do great psychology here'."
A member of staff at the Department of Psychology said: "Just walking into the light filled space puts one in the right frame of mind to be creative and productive. The new layout has increased social interaction between staff and facilitated interaction with students. I now have views of north, south and west London and I feel that the Department is now more obviously connected to an exciting and globally important city."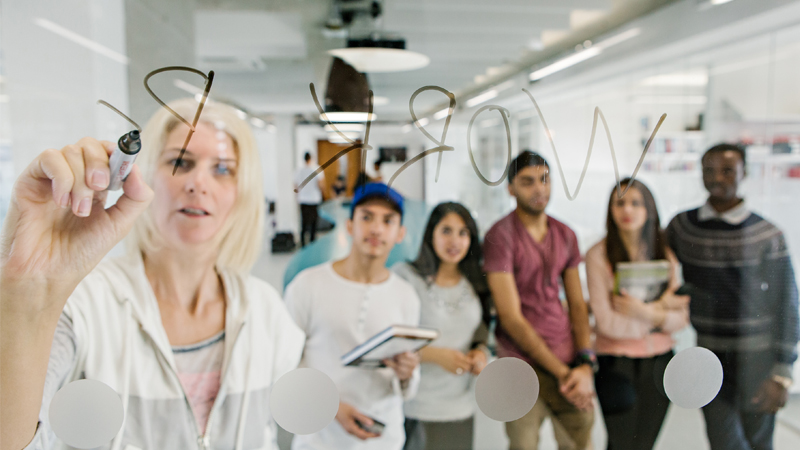 The prestigious FX Awards, organised by FX magazine, invite both British and international design talent from all over the world to enter the very best of interior products and projects.
Improvements to facilities have been at the heart of the University's programme to create a new and improved learning environment for both students and staff across all campuses.
---
About the University of Westminster:
The University of Westminster boasts a vibrant learning environment attracting more than 20,000 students from over 150 nations and we continue to invest in our future with new developments, research projects and new ideas.
We offer highly attractive practice-based courses that are independently rated as excellent, many with international recognition. Our distinguished 180-year history has meant we lead the way in many areas of research, particularly politics, media, art and design, architecture and biomedical sciences, and our position in the city of London allows us to continue to build on our close connections with leading figures and organisations in these areas as well as in the worlds of business, information technology, politics and law.
Our commitment to educating graduates for the needs of professional life attracts high quality students from within the UK and around the globe.
Internationalisation, employability and sustainability are key elements in the University of Westminster's vision for the future and we strive to ensure the very highest standards are met and maintained.
Here we hope you find everything you will need to research, write and publish your story or blog post.