New cutting-edge architecture studios unveiled at Marylebone Campus - and more to come
Architecture and Interiors
30 October 2015
Phase one of the architectures studios' redevelopment has been unveiled, with stage two set to be completed by mid-November 2015. Inspiring more than 2,000 students at the University's award winning Faculty of Architecture and Built Environment in the heart of London, the new architecture studios uphold the University of Westminster as one of the UK's leading centres for the study of Architecture and the Built Environment
Speaking about how the new studios will benefit students, Head of the Department of Architecture Professor Harry Charrington said:
"Westminster's Marylebone Studios are now the best architecture studios in London. By removing the accretions that have built up over the years, and restoring the studios to their full-size and potential, the Department can continue to grow, to recruit excellent students, and to build on its legacy as one of the foremost schools of architecture in the UK. Most importantly, it gives all students the best possible opportunity to fulfil their creative potential, and their potential as would-be architects."
Located on levels four and five of the University of Westminster's Marylebone Campus, the architecture studios have been upgraded significantly since the building was first constructed in 1971. With a larger working space, high quality furniture, expanded IT provision and upgraded environmental performance, the Faculty aims to continue supporting its students and producing world leading and internationally excellent research, as recognised in the most recent Research Excellence Framework assessment.
The University of Westminster's Faculty of Architecture and Built Environment aims to explore the core subject areas that address the future shape of our cities and encourage the dynamic thinking that makes our courses distinctive and world leading.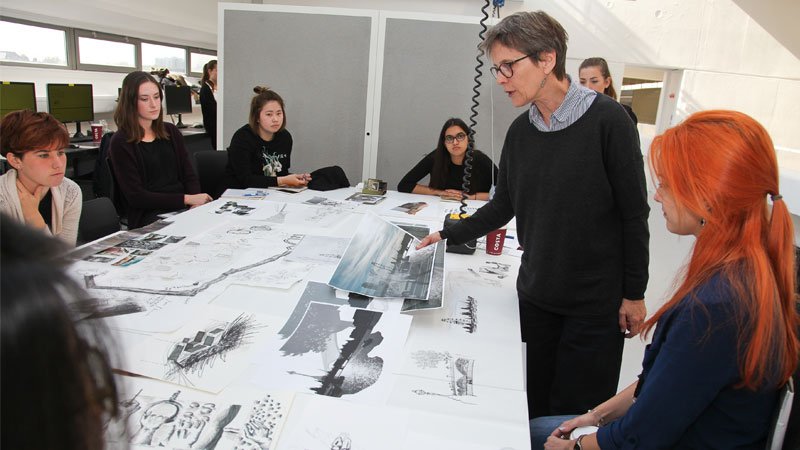 ---
About the University of Westminster:
The University of Westminster boasts a vibrant learning environment attracting more than 20,000 students from over 150 nations and we continue to invest in our future with new developments, research projects and new ideas.
We offer highly attractive practice-based courses that are independently rated as excellent, many with international recognition. Our distinguished 180-year history has meant we lead the way in many areas of research, particularly politics, media, art and design, architecture and biomedical sciences, and our position in the city of London allows us to continue to build on our close connections with leading figures and organisations in these areas as well as in the worlds of business, information technology, politics and law.
Our commitment to educating graduates for the needs of professional life attracts high quality students from within the UK and around the globe.
Internationalisation, employability and sustainability are key elements in the University of Westminster's vision for the future and we strive to ensure the very highest standards are met and maintained.
Here we hope you find everything you will need to research, write and publish your story or blog post.