HiMOTIV: Get fit, get challenged
20 February 2015
What is HiMOTIV?
HiMOTIV is a rewards platform that motivates people to exercise. Users can earn points by tracking their workouts with their existing trackers including Strava, RunKeeper, Nike+ and many more.
How do I sign up?
All you need to do to join this scheme is to sign up on the University's tailored webpage and connect your tracker during the set up process. After that, every move you take - including walking (even indoors), running and cycling - will automatically be recorded, converted into points, and synchronised with your Westminster HiMOTIV account.
What's in it for me?
Once you have collected enough points, you can redeem them for discounts provided by rewards partners including Uber, Nike, Sainsbury's, Urban Outfitters and Evans Cycles and plenty more (they just keep on coming!).
Easy peasy lemon squeezy? – pretty much!
Challenge yourself and win big!
Once you have registered, don't forget to join the University's Active Challenge, which will start on Monday 9 March:
Collect 700 points within 30 days. This is equivalent to
Walking 210,000 steps (7,000 steps per day).
Running 45 miles (10 miles per week)
Cycling 145 miles (34 miles per week)
Once you have got 700 points, you will get a chance to win these rewards by our partners
The competition is open to both students and staff, so don't forget to sign up today! Got a question? Please email [email protected].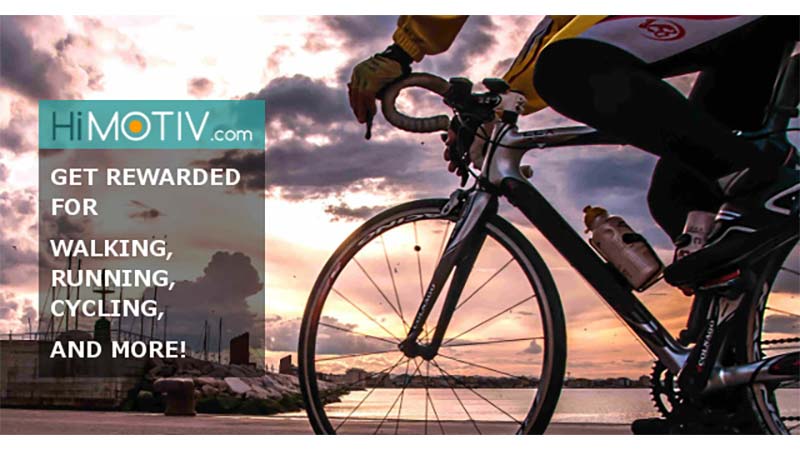 ---
About the University of Westminster:
The University of Westminster boasts a vibrant learning environment attracting more than 20,000 students from over 150 nations and we continue to invest in our future with new developments, research projects and new ideas.
We offer highly attractive practice-based courses that are independently rated as excellent, many with international recognition. Our distinguished 180-year history has meant we lead the way in many areas of research, particularly politics, media, art and design, architecture and biomedical sciences, and our position in the city of London allows us to continue to build on our close connections with leading figures and organisations in these areas as well as in the worlds of business, information technology, politics and law.
Our commitment to educating graduates for the needs of professional life attracts high quality students from within the UK and around the globe.
Internationalisation, employability and sustainability are key elements in the University of Westminster's vision for the future and we strive to ensure the very highest standards are met and maintained.
Here we hope you find everything you will need to research, write and publish your story or blog post.