Congratulations to the semester 1 SME prize draw winners
19 March 2014
Your input has been collated and anonymised at module level and forwarded to your Module Leaders and Dean of Faculty.
Overall, there was a 5% submission rate increase to 30% for the semester 1 evaluation.
As a thank you for taking part, all students that completed their evaluations were automatically entered into the Student Module Evaluation prize draw. Each student had a chance of  winning a 4th Generation iPad.
One student from each Faculty was randomly selected as the prize draw winner.
The winners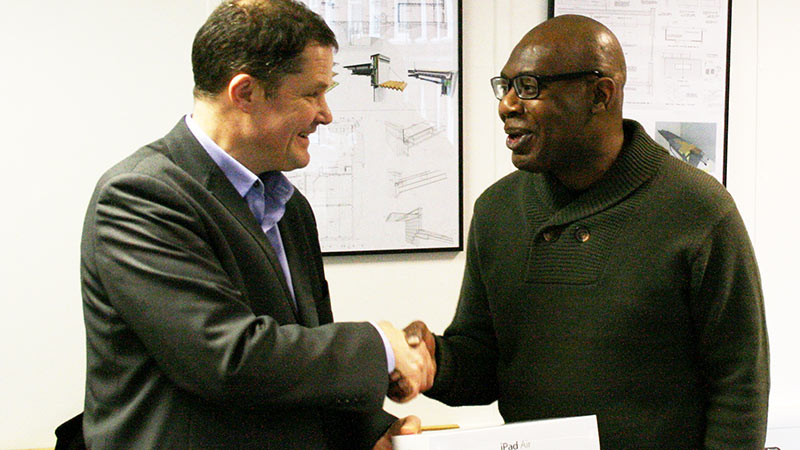 Architecture and the Built Environment winner: Jide Ogunro, PG Housing – Prize presented by David Dernie, Dean of Faculty.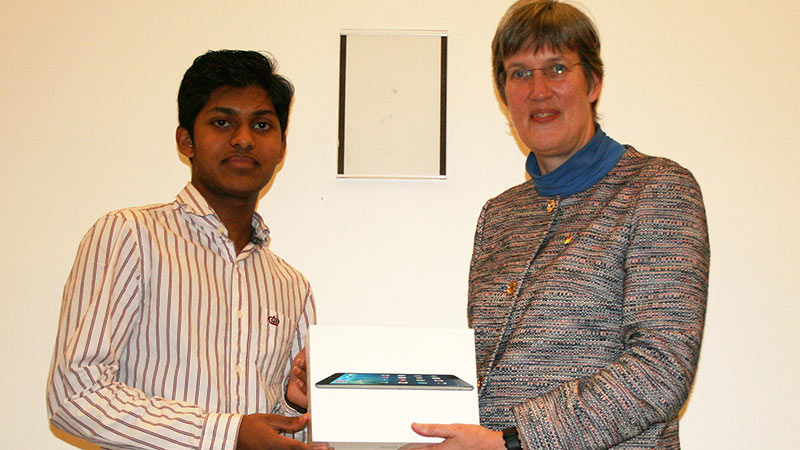 Science and Technology winner: Don Gunasekara, UG Electronic, Network and Computer Engineering – Prize presented by Jane Lewis, Dean of Faculty.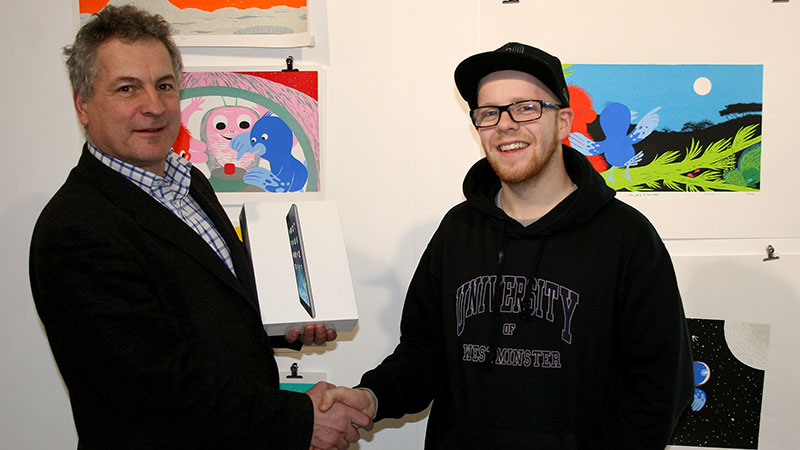 Media, Arts and Design winner: Mersen Howes, UG Commercial Music – Prize presented by Alan Fisher, Music Head of Department.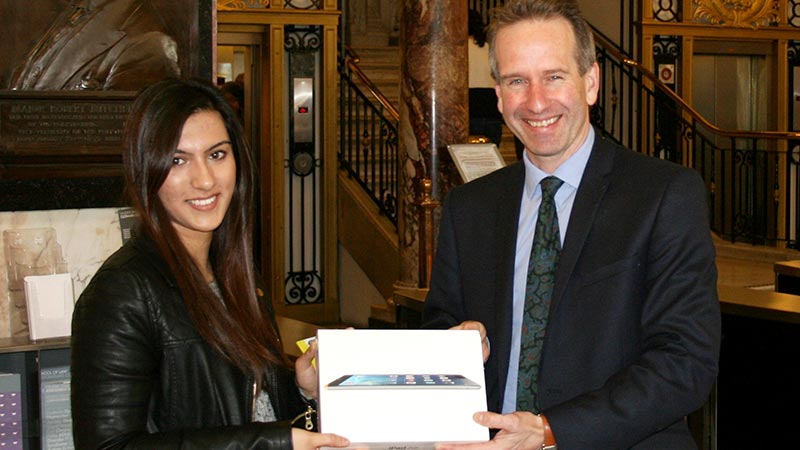 Social Sciences and Humanities winner: Laylaa Malik, UG Social Sciences – Prize presented by Roland Dannreuther, Dean of Faculty.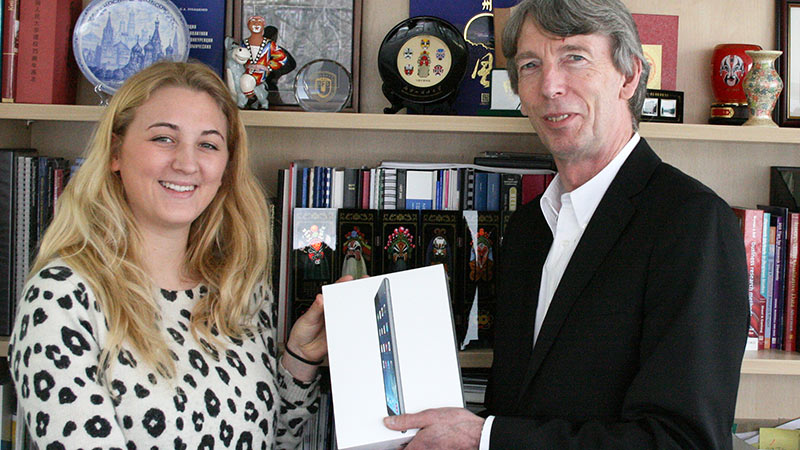 Westminster Business School winner: Martina Perlasca, UG Business Management – Prize presented by David Hitchcock , Associate Dean.
---
About the University of Westminster:
The University of Westminster boasts a vibrant learning environment attracting more than 20,000 students from over 150 nations and we continue to invest in our future with new developments, research projects and new ideas.
We offer highly attractive practice-based courses that are independently rated as excellent, many with international recognition. Our distinguished 180-year history has meant we lead the way in many areas of research, particularly politics, media, art and design, architecture and biomedical sciences, and our position in the city of London allows us to continue to build on our close connections with leading figures and organisations in these areas as well as in the worlds of business, information technology, politics and law.
Our commitment to educating graduates for the needs of professional life attracts high quality students from within the UK and around the globe.
Internationalisation, employability and sustainability are key elements in the University of Westminster's vision for the future and we strive to ensure the very highest standards are met and maintained.
Here we hope you find everything you will need to research, write and publish your story or blog post.