University of Westminster fashion graduates show off their collections
Fashion
23 May 2013
Graduating students Lisa Clayton, Aaron Tubb and Philli Wood were among the students who presented their inaugural collections in front of a number of high-profile industry guests including Will Young, Lulu Kennedy, Princess Julia, designers Claire Barrow and Ashley Williams, and top fashion journalists Sarah Mower, Fran Burns, and Charlie Porter.
This year's graduates have already worked with internationally renowned design houses including Burberry, Celine, Ann Demeulemeester, Givenchy, Donna Karan, Lanvin, Stella McCartney, Alexander McQueen and Proenza Schouler to name but a few.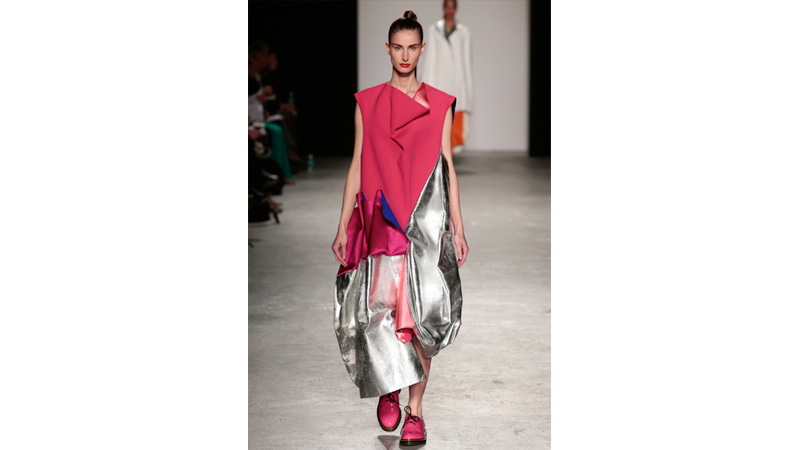 Designer: Lisa Clayton copyright © Simon Armstrong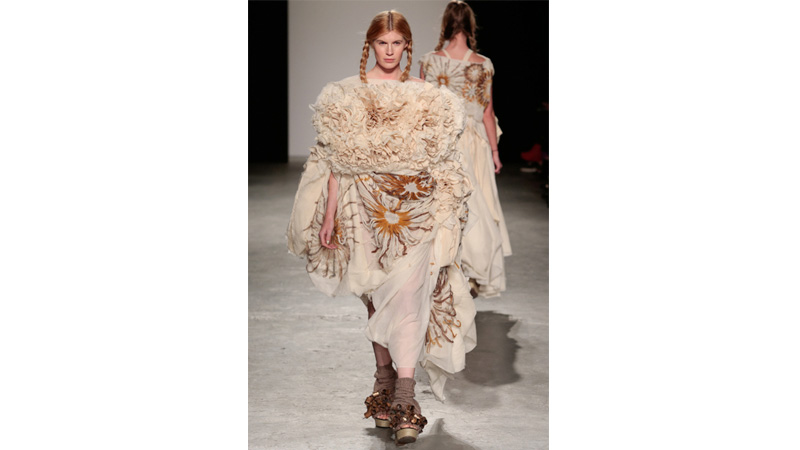 Designer: Holly Penfold copyright © Simon Armstrong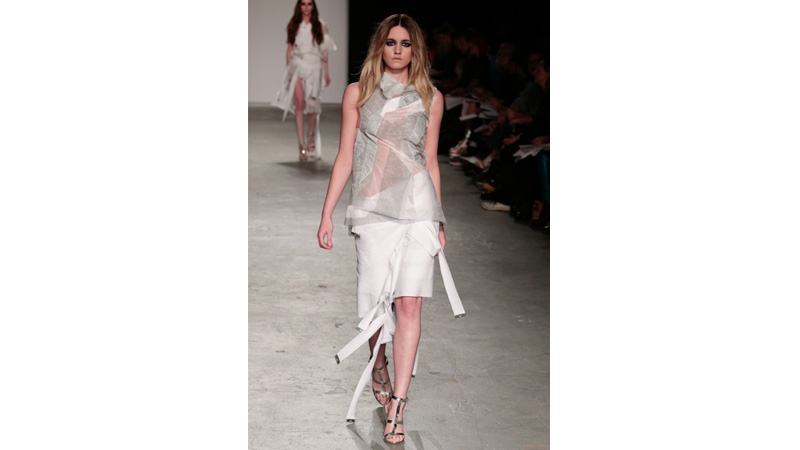 Designer: Louise Whittington copyright © Simon Armstrong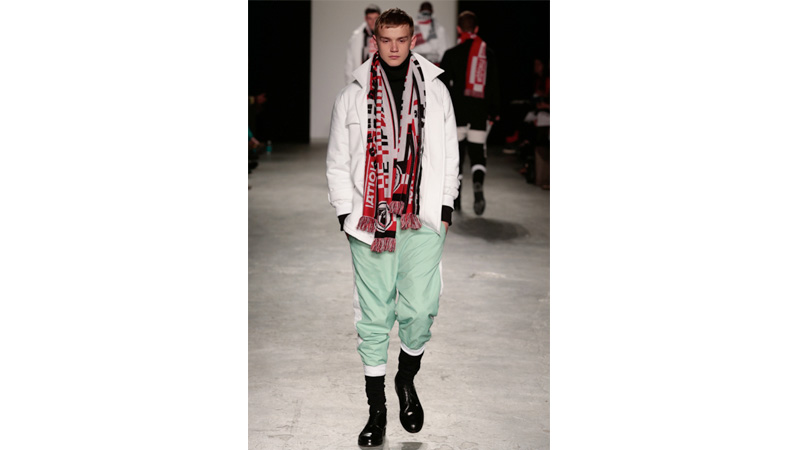 Designer: Aaron Tubb copyright © Simon Armstrong
The course has outstanding links with the international fashion industry and previous graduates of the course include Christopher Bailey of Burberry, Michael Herz of Bally, Stuart Vevers of Loewe, Ashley Williams and Claire Barrow who showed at Fashion East.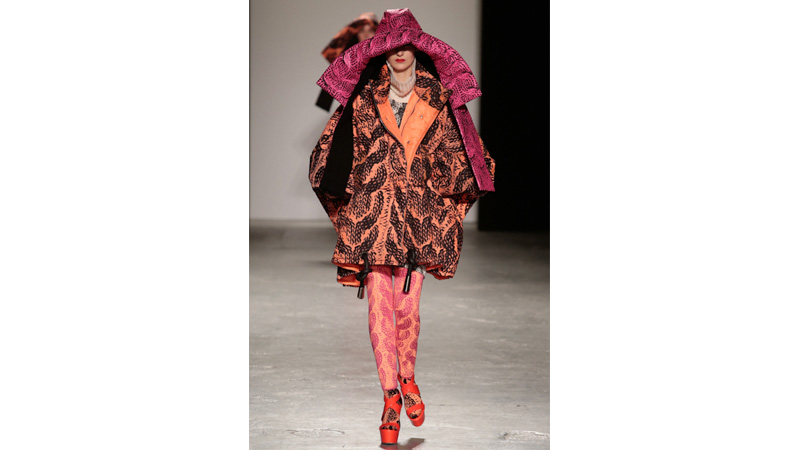 Designer: Philli Wood copyright © Simon Armstrong
Andrew Groves, Course Director of the University of Westminster's BA (Hons) Fashion Design,said: "This year's graduates have once again shown why Westminster is renowned for producing designers that are the perfect combination of creativity and commerciality.
"Their runway show highlighted their diverse aesthetics and approaches to fashion, and gave us a glimpse of the future of fashion.
"Through the global connections that they have built up during their internship year they will now push forward the boundaries of fashion not only in this country, but across the world where they will undoubtedly go on to work for some of the world's top international fashion companies."
For further information and runway images, please contact:
Sarah Evans-Toyne, Lianne Robinson or Chiara Barreca
Broadgate Mainland
Email: [email protected]
---
About the University of Westminster:
The University of Westminster boasts a vibrant learning environment attracting more than 20,000 students from over 150 nations and we continue to invest in our future with new developments, research projects and new ideas.
We offer highly attractive practice-based courses that are independently rated as excellent, many with international recognition. Our distinguished 180-year history has meant we lead the way in many areas of research, particularly politics, media, art and design, architecture and biomedical sciences, and our position in the city of London allows us to continue to build on our close connections with leading figures and organisations in these areas as well as in the worlds of business, information technology, politics and law.
Our commitment to educating graduates for the needs of professional life attracts high quality students from within the UK and around the globe.
Internationalisation, employability and sustainability are key elements in the University of Westminster's vision for the future and we strive to ensure the very highest standards are met and maintained.
Here we hope you find everything you will need to research, write and publish your story or blog post.