Architecture students score a bull's eye in RIBA awards
Architecture and Interiors
20 August 2013
This is a fantastic achievement for Janis Atelbauers and Kishan Bhopal, who are both Architecture BA honours students, and Jimi Deji-Tijani who graduated from the course in 2011. There were only eleven awards in the competition, which received more than double the predicted entries – 250 – and came mainly from working architects or those on postgraduate courses all over the world, including some well-known names.
The judges – artist Cornelia Parker RA and architects and wizard drawers Professor Alan Dunlop, and Narinder Sagoo of Foster and Partners – sifted through an impressive array of drawings, which were of a very high standard, and were full of praise for the pair.
Dunlop stated Janis's technical work, called Theatre, was "beautifully drawn", while Sagoo was taken with the complex decision-making process that resulted in the drawing looking like it does. "It's not easy to get sectional cut lines right, and drawings can easily be ruined if you get them wrong," he said.
Bhopal's urban bath house impressed all the judges with its blend of hand drawing layered over digital rendering images that stood up to a 500 per cent zoom. "We're blowing this up a lot and the shadows on the structure are still beautiful," said Sagoo. Parker called it "film noir meets pragmatics"; but all saw a compelling grittiness there that belied the representation of hygiene.
The judges said Jimi's work was technically adept, compositional skill was clearly evident, with the use of a blinding white light that almost dazzles.
"The awards to the undergraduates are an outstanding achievement and endorse the importance that we give to the skilled use of hand-drawing and digital media," said Julian Williams, Course Leader, Faculty of Architecture at the University of Westminster.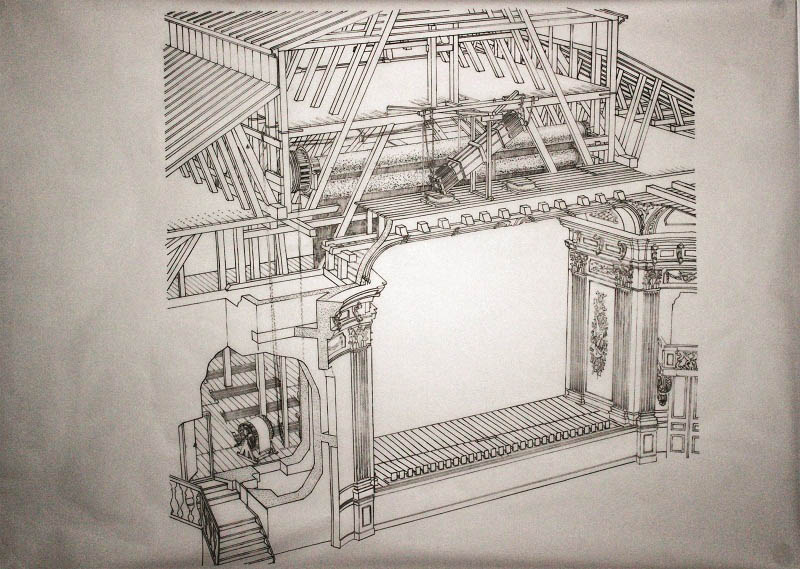 Theatre by Janis Atelbauers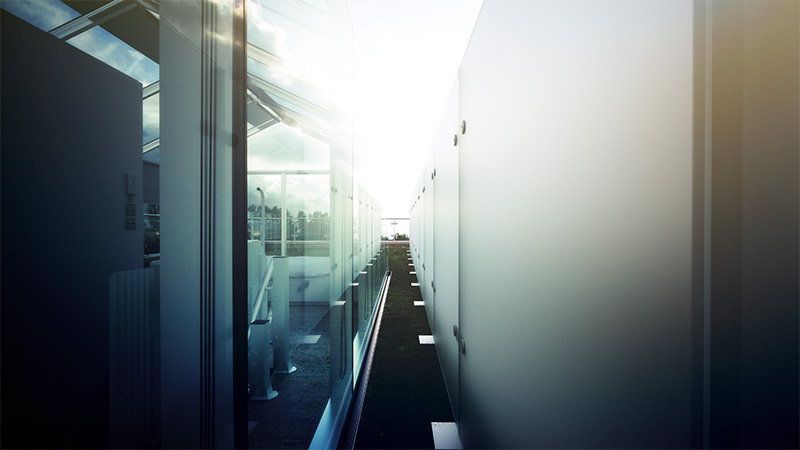 Glass House by Jimi Deji-Tijani
---
About the University of Westminster:
The University of Westminster boasts a vibrant learning environment attracting more than 20,000 students from over 150 nations and we continue to invest in our future with new developments, research projects and new ideas.
We offer highly attractive practice-based courses that are independently rated as excellent, many with international recognition. Our distinguished 180-year history has meant we lead the way in many areas of research, particularly politics, media, art and design, architecture and biomedical sciences, and our position in the city of London allows us to continue to build on our close connections with leading figures and organisations in these areas as well as in the worlds of business, information technology, politics and law.
Our commitment to educating graduates for the needs of professional life attracts high quality students from within the UK and around the globe.
Internationalisation, employability and sustainability are key elements in the University of Westminster's vision for the future and we strive to ensure the very highest standards are met and maintained.
Here we hope you find everything you will need to research, write and publish your story or blog post.