Baroness Hayter joins Westminster history team
8 February 2012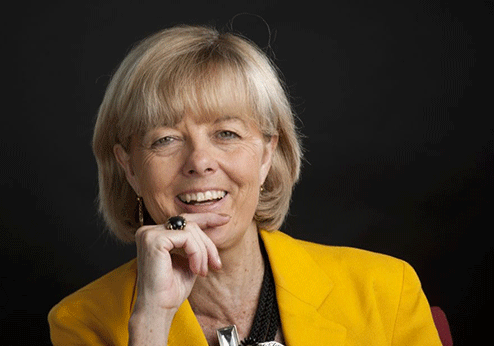 Dianne Hayter has enjoyed a long and distinguished career in political life, in the charitable and public sectors, and within the trade union movement. Her career also includes a period as a reporter and researcher for Channel 4. She plays a leading role in several London charities and is an active member of the House of Lords.
Dianne Hayter was actively engaged in the re-positioning of the Labour Party during the 1980s, demonstrating a powerful political realism that helped bring the party back into the mainstream of British politics, and thereby contributed to the success of Labour during the 1990s. She has lived through and contributed to the contemporary political development of Britain and Europe. She is the author of Fightback! Labour's Traditional Right in the 1970s and 1980s (2005).
Dianne will give a number of lectures to Westminster History students during the three-year period of her Visiting Professorship and will contribute to the History Research Seminar Programme. She will give an inaugural public lecture.
Acting Head of Department, Dr Martin Doherty said, 'We're delighted that Dianne will be joining us at Westminster, and we look forward to some fascinating discussions on a crucial period in the history of the modern Labour movement'.
---
About the University of Westminster:
The University of Westminster boasts a vibrant learning environment attracting more than 20,000 students from over 150 nations and we continue to invest in our future with new developments, research projects and new ideas.
We offer highly attractive practice-based courses that are independently rated as excellent, many with international recognition. Our distinguished 180-year history has meant we lead the way in many areas of research, particularly politics, media, art and design, architecture and biomedical sciences, and our position in the city of London allows us to continue to build on our close connections with leading figures and organisations in these areas as well as in the worlds of business, information technology, politics and law.
Our commitment to educating graduates for the needs of professional life attracts high quality students from within the UK and around the globe.
Internationalisation, employability and sustainability are key elements in the University of Westminster's vision for the future and we strive to ensure the very highest standards are met and maintained.
Here we hope you find everything you will need to research, write and publish your story or blog post.