Revisiting the China-India border dispute at Westminster conference
22 May 2010
Revisiting the China-India Border Dispute will take place at the University of Westminster on 2-3 June. Keynote speakers will be Neville Maxwell, of the Australian National University, and John Garver, of the Georgia Institute of Technology, USA. Speakers from China and India include Xuecheng Liu of the China Institute of International Studies and Alka Acharya, of the Jawaharial Nehru University, India.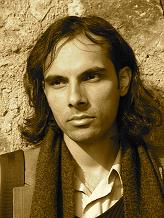 Conference organiser Dr Dibyesh Anand (pictured right), who is an associate professor in international relations at Westminster's Department of Politics and International Relations, said the event would identify and assess the various perceptions of the Sino-Indian border dispute. "This is the key issue that prevents the two countries from establishing a stable relationship," he said.
"Although both countries profess a desire to work closely to resolve disagreements and have rapidly expanding economic relations, their bilateral relationship is, by most accounts, fragile."
The conference takes place at the University's building at  309 Regent Street, London W1B 2HW on 2 June from 2-7.30pm and on 3 June from 9.30am-6pm. Entry is free but attendees are asked to register at: [email protected]
---
About the University of Westminster:
The University of Westminster boasts a vibrant learning environment attracting more than 20,000 students from over 150 nations and we continue to invest in our future with new developments, research projects and new ideas.
We offer highly attractive practice-based courses that are independently rated as excellent, many with international recognition. Our distinguished 180-year history has meant we lead the way in many areas of research, particularly politics, media, art and design, architecture and biomedical sciences, and our position in the city of London allows us to continue to build on our close connections with leading figures and organisations in these areas as well as in the worlds of business, information technology, politics and law.
Our commitment to educating graduates for the needs of professional life attracts high quality students from within the UK and around the globe.
Internationalisation, employability and sustainability are key elements in the University of Westminster's vision for the future and we strive to ensure the very highest standards are met and maintained.
Here we hope you find everything you will need to research, write and publish your story or blog post.