Leading sustainability expert highlights role of innovation in meeting climate change challenge
12 February 2010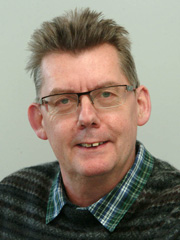 Professor Fred Steward, who joined the Environment Group at the University's Policy Studies Institute in October last year, argued that for innovation to make a real difference it needs to be based on an appreciation of past experience.
The inaugural professorial lecture drew a packed audience to the University's Regent Street headquarters building to hear Professor Steward say that significant innovation was required if the world was to achieve a successful transition to a low-carbon environment.
But he pointed out that there are widely differing concepts of innovation, "with a bewildering profusion of retrospective analogies of radical change".
"Some are technological calls for green versions of the 'Manhattan Project', or 'Apollo Programme', while others are social or moral appeals for a green 'New Deal'," said Professor Steward.
"This diversity represents the complexity of the climate change challenge, but it also reveals contrasting and often confused ideas of innovation itself."
To listen to a recording of the lecture, entitled Desperately seeking a new transformative discourse. What sort of innovation policy is needed to meet the challenge of climate change? visit the PSI web site.
ENDS
---
About the University of Westminster:
The University of Westminster boasts a vibrant learning environment attracting more than 20,000 students from over 150 nations and we continue to invest in our future with new developments, research projects and new ideas.
We offer highly attractive practice-based courses that are independently rated as excellent, many with international recognition. Our distinguished 180-year history has meant we lead the way in many areas of research, particularly politics, media, art and design, architecture and biomedical sciences, and our position in the city of London allows us to continue to build on our close connections with leading figures and organisations in these areas as well as in the worlds of business, information technology, politics and law.
Our commitment to educating graduates for the needs of professional life attracts high quality students from within the UK and around the globe.
Internationalisation, employability and sustainability are key elements in the University of Westminster's vision for the future and we strive to ensure the very highest standards are met and maintained.
Here we hope you find everything you will need to research, write and publish your story or blog post.