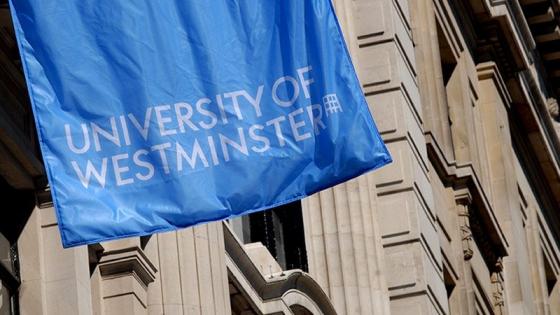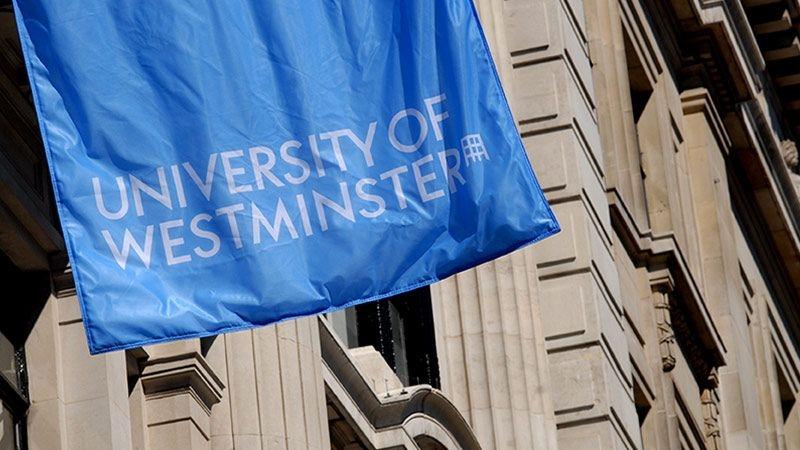 The Centre for the Study of Democracy (CSD), within the School of Social Sciences, has a research theme on 'Post-Colonial Politics, Development and Emerging Powers' that in addition to other issues, investigates how religion, history, territoriality, political economy, militarization, democratisation and resistance have contributed to a volatile politics that disconnects states and people. There is an explicit focus on engagement with communities and impacting upon public debates around these contentious subjects.
This event will bring together academics and activists researching on China to explore topics including the struggle for democracy in the world's most populous country, the significance of 1989 pro-democracy protests and the state crackdown against it, the legacy of 1989 for contemporary democratic (im)possibilities in China, the struggle between demands for rights and state focus on order and stability, and contemporary challenges in mainland China as well as contested lands that are homeland of Uyghurs and Tibetans.
Programme
9.30-10am: Registration and welcome
10-11am - Session one:
Chair: Professor Dibyesh Anand
Dr Wang Dan: 'The Historical Significance of June 4th'
Dr Wang Chaohua: 'The Show Needs Its Audience: Social (Non-)Cooperation to CPC's rule, 1989 and 2019'
11.15-1130am: Tea
11.30am-1pm - Session two:
Chair: Dr Rachel Harris
Dr David Tobin (University of Manchester): 'Four Anniversaries: What do Uyghurs tell us about the prospects for Chinese Democracy?'
Dr Shao Jiang (University of Westminster): 'Citizen Publications during the 1989 Pro-democracy Movement'
Professor Eva Pils (Kings College): 'Remembering June Fourth in an era of 'human rights with Chinese characteristics'
1-2pm: Lunch
2--3.30pm - Session three:
Chair: Professor Eva Pils
Dr Tsering Topgyal (University of Birmingham): 'Sino-Tibetan dialogue before and after 1989: some comparative explanations'
Dr Rachel Harris (SOAS) 'The "People's War on Terror" and the Mass Internment of Muslims in Xinjiang'
Dr James McMurray (University of Sussex)'Producing Obedient Subjects: Education, Surveillance and Control in Xinjiang'
3.30-4pm: Concluding remarks by Professor Dibyesh Anand
About the speakers
Dr WANG Chaohua
Dr WANG Chaohua was a graduate student in 1989 at the Graduate School attached to the Chinese Academy of Social Sciences. She was involved in the student protests centered on Tiananmen Square that spring and subsequently was named one of the 21 "most-wanted" student leaders by the Chinese government. With help from many supporters, some of them remaining to be anonymous even today, she fled China the next year and was able to resume her study at UCLA. Today, she is an independent scholar with a focus on modern Chinese intellectual history and literature. She also writes political commentaries in both Chinese and English. Her edited book, One China, Many Paths, was published by Verso in 2003.
Dr Wang Dan
Dr Wang Dan was student of History Department of Peking University in 1989. He organized 'Democracy Salon" in campus before the 1989 Movement. Wang Dan was one of the main leaders.  He was member of Students Autonomous Preparation Committee of Peking University and member of Beijing Students Autonomous Union Committee. Following the brutal crackdown by the Chinese government in June 1989, Wang Dan was put on the No. 1 of the "most wanted list" issued by Chinese government and was arrested in July 1989. Two years later, he was charged with engaging in "counter-revolutionary activities" and was sentenced for 4 years. After he was released from his first four-year prison sentence in February 1993, Wang Dan continued to advocate Democracy Improvement Activities as a free writer in Beijing., and became one of China's principal human right advocates. In 1995, he convened dissent people and learners together and sent out 3 jointly signed letters to the government to request "Freedom Improvement, Human Rights Security and Corruption Opposition", including an end to Reeducation Through labor, the release of political prisoners and a climate of "political tolerance". Thus he was arrested again in May 1995 and sentenced for another 11 years with an accusation of "Conspiring and Subverting Government". Under the pressure of international societies, especially the United States, the Chinese Government exiled Wang Dan to the United States in the name of "Released for Medical Treatment" in April 1998. In September 1998, Wang Dan was admitted by Harvard University. Wang Dan was recommended three times as a candidate for Nobel Peace Prize since 1997. He has developed some special topics in Several Chinese Media in Hong Kong, Taiwan and the United States, where he focused himself in analyzing and discussing politics, economics and current social situation of Mainland China.
Dr Shao Jiang
Dr Shao Jiang is a Visiting Scholar of Centre for the Study of Democracy (CSD) at the University of Westminster.  His publications include Citizen Publications in China before the Internet, "The UN's Human Rights Mechanisms and the Development of the Civil Society in China", "Crisis of Democracy In the Era of Global Capitalism". Shao was an undergraduate of Mathematics Department at Peking University in 1989. He was a prisoner of conscience from 1989 to 1991 for his active role in Chinese student demonstrations in 1986-88 and 1989 Prodemocracy movement. He was put in detention centres and under house arrests for involvement in civil resistance between 1994 and 1997.  He fled to Sweden in 1997 and  has  lived  and  worked  in  London  since  2003.
Professor Eva Pils
Professor Eva Pils is a Professor of Law at King's College London. She studied law, philosophy and sinology in Heidelberg, London and Beijing and holds a PhD in law from University College London. She is author of China's human rights lawyers: advocacy and resistance (Routledge, 2014) and of Human rights in China: a social practice in the shadows of authoritarianism (Polity, 2018). Before joining King's in 2014, Eva was an associate professor at The Chinese University of Hong Kong Faculty of Law.
Dr David Tobin
Dr David Tobin is Hallsworth Research Fellow in the Political Economy of China at the University of Manchester. He is currently researching how postcolonial relations between China and the West shape foreign policymaking and ethnic politics in contemporary China. He is particularly interested in how "anti-hegemonism" in Chinese theories of world order drives the One-Belt-One-Road initiative and security policies in frontier regions. His forthcoming book with Cambridge University Press, Securing China's Northwestern Frontier: Identity and Insecurity in Xinjiang, analyses the relationship between identity and security in Chinese policy-making and ethnic relations between Han and Uyghurs in Xinjiang.
Dr Rachel Harris
Dr Rachel Harris is Research Coordinator of the School of Arts at SOAS, University of London. She has published extensively on religious and expressive culture among the Uyghurs and cultural policy in China. She is currently working on an edited volume "Ethnographies of Islam in China", and a monograph "Soundscapes of Uyghur Islam," and she leads a BA Sustainable Development Grant working with Uyghur diaspora communities in Kazakhstan.
Dr James McMurray
Dr James McMurray is a Research Associate and Tutor in Anthropology at the University of Sussex. He received his PhD, for a thesis on education and ethics amongst the Uyghur of Xinjiang, in 2017. His current interests are on the anthropology of ethics, the anthropology of the body, and gender relations in Xinjiang.
Dr Tsering Topgyal
Dr Tsering Topgyal is Lecturer in International Relations at the University of Birmingham. He completed his PhD from the London School of Economics (LSE) in 2012. In 2012-2013, Tsering was a Teaching Fellow in International Relations at Royal Holloway, University of London, where he taught Chinese Foreign and Security Policy and International Relations. He has taught previously at the London School of Economics, School of Oriental and African Studies, University of Westminster, and the University of California San Diego. Tsering's research and teaching interests include Chinese foreign and security policy with special attention to its ethnic conflicts, Asia-Pacific security and politics, Sino-Indian relations, and the Sino-Tibetan conflict. He has published articles in peer-reviewed journals like Asian Security, Pacific Affairs, Politics and Religion, Journal of Contemporary China and China Report. Tsering's book China and Tibet: The Perils of Insecurity has been published by Hurst in March 2016.
Professor Dibyesh Anand
Professor Dibyesh Anand is the Head of the School of Social Sciences at the University of Westminster in London. He is the author of monographs "Geopolitical Exotica: Tibet in Western Imagination" and "Hindu Nationalism in India and the Politics of Fear" and has published on varied topics including Tibet, China-India border dispute, Hindu nationalism and Islamophobia in India, and the colonial occupation in Kashmir.
How to book
This event is free and open to all. Advance registration is required via Eventbrite.
For specific queries, please contact Dr Thomas Shao: [email protected].