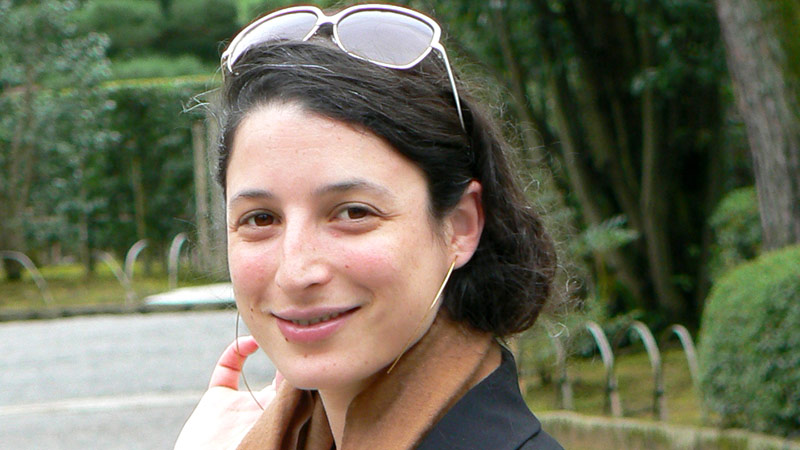 Digital intelligence: The state of the online data market, where it is going and how it involves you
Daniele Orner
In this lecture, we'll talk about the current status of the online data industry: who are the main players, the runners up, the eccentric visionaries.
We'll explore a brief history of online data and the fundamental principles that rule the data market. We'll play with tools that will help you apply some of these principles yourself for market and behavioural analysis.
Finally, we'll discuss the greater implications of the current situation, how this affects you personally as an internet user and what it means for the future of online businesses.
About Daniele
Daniele is a tech entrepreneur and a computational social scientist. Over the past 10 years, a major part of her work was to discover patterns in people's behaviour and use those findings to create disruptive online products and services.
She has worked with numerous start-ups as well as major brands (including Barclays, Burberry, British Airways, Johnnie Walker and Unilever'). She was previously Head of Digital Intelligence at Bartle Bogle Hegarty, leading a team responsible for inspiring communication strategies through the analysis of behavioural data, as well as board member of the Black Sheep Fund, an early-stage investment firm dealing with digital and mobile technologies. Daniele was also Co-founder of Psydentity, a service capable of determining the personality profile of individuals and groups based on their online behaviour.
She continues to be involved in various advisory positions with start-ups in the UK, Israel and India, with a focus on large-scale behavioural data and semantic analysis, social machines, political technologies, psychological technologies and new narrative and content formats.
Her academic background is in computer software engineering and linguistics at the Hebrew University, Jerusalem, business development and innovation as well as social psychology at the London School of Economics.