In celebration of our research and successes join us at the Difference Festival 2021, a collection of exciting events showcasing the University of Westminster's diverse contribution to our global community.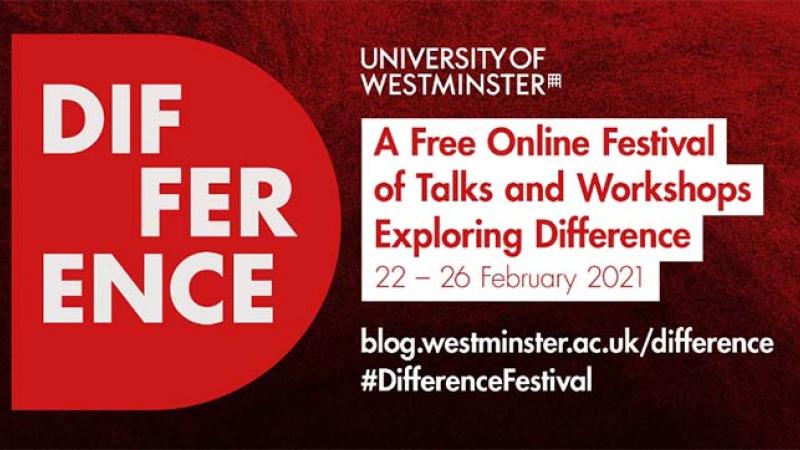 We've changed city designs, impacted conversations about race and place, questioned preconceived bias's and even challenged what a University should be. Join us in discussions about this work.
The Difference Festival is a week-long celebration promoting the work of staff, students, alumni and friends of the University of Westminster, whilst honouring the history and roots of our institution. In 2021, the Difference Festival highlights some of our work on prejudice and discrimination, which emphasises the University of Westminster's support for Black Lives Matter movement and its clear  stance against racism in all forms.
Where traditionally we would open up our doors and welcome friends and neighbours onto our beautiful campus, this year we will be holding Difference Festival events online. This gives wider opportunities for more people than ever to join us, so we hope to see you.
Programme
Book tickets via Eventbrite: