The Regent Street Cinema has partnered with MUBI, the online film service, to deliver a selection of specially curated titles for your viewing pleasure.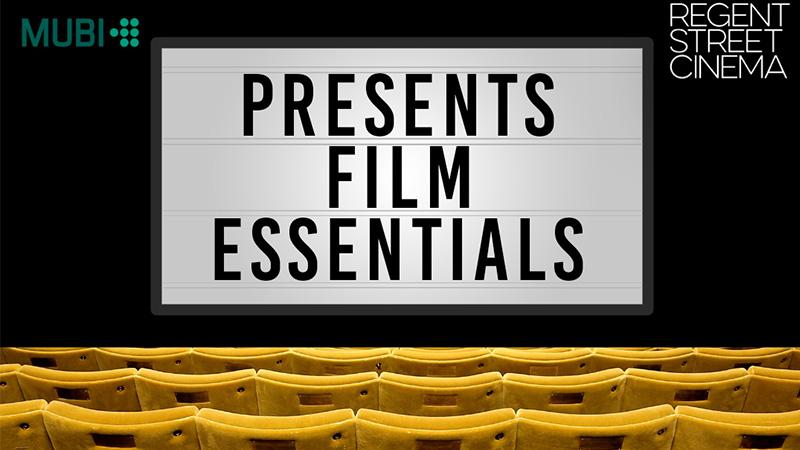 Each week, the Regent Street Cinema will select a film they believe is essential viewing. Film Essentials is designed to provide the type of content you love as a Regent Street Cinema member. 
All you have to do is sign up to become a Regent Street Cinema member for free. With your membership, you will be invited to subscribe to MUBI to get a 90-day free trial and you can then stream instantly online or download to mobile and watch offline.
Please note that you are required to sign up with your credit/ debit card details, but Mubi will NOT be deducting any payment. You can cancel at any time but you will also be alerted when the free period is ending so you can opt out of the paid subscription scheme before it commences. Or, should you wish, you can continue to participate in Mubi's service.
The Regent Street Cinema's social media platforms are the ideal way for you to tell them what you think of the choices and share reviews, suggestions for future films and generally discuss your love for film with other members. 
You can join the conversation using #FilmEssentials and by following the Regent Street Cinema's below social media platforms:
Sign up and become a Regent Street Cinema member today for free.