Do you want to help to transform a country, help to transform lives? If so, here is your chance.
We have launched a unique collaboration between the University of Westminster and the University of Rwanda, one of Africa's top universities, with the support of Quintin Hogg Trust funds.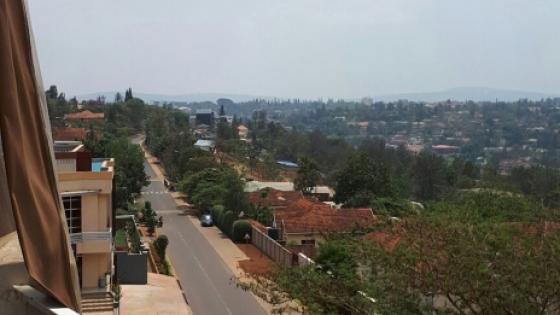 As a result, 20 Westminster undergraduates now have the opportunity to take part in a transformative nine-month programme during the 2017–18 academic year, which will see undergraduate students from both institutions collaborate.
About the programme
Dates and duration
The programme takes place between November 2017 and July 2018 and is open to second-year undergraduate students from all faculties.
You must be available for the whole period, including a nine-day retreat in Rwanda in April 2018.
Itinerary and what's included
You will collaborate with students from the University of Rwanda via inter-university teams to generate ideas for social enterprise projects in Rwanda, which may be considered for further development and funding.
The programme will commence at a launch event in November.
Between November and March, each team will be supported by a mentor who will help in shaping the ideas for social enterprise projects in Rwanda. These projects will be assessed by a panel of academics, local entrepreneurs and funding bodies. The winning projects will be considered for further development and funding.
In the April vacation period (19–27 April), you will join colleagues at the University of Rwanda for a nine-day social enterprise and cultural retreat to refine your social enterprise projects and receive feedback.
This will take place at a prestigious University of Rwanda campus. Accommodation will be in University of Rwanda halls of residence. Details of travel and accommodation arrangements will be confirmed prior to departure. Please note that you will be sharing a twin room with another student of the same sex.
Funding
The cost of travel (including visa), insurance, accommodation and meals in Rwanda will be covered by the University of Westminster's Quintin Hogg Trust. You will be responsible for any other expenses.
Programme support and supervision
The programme is overseen by the Project Director, Darrell Kofkin, UG Marketing Course Leader. It is supported by a project steering group consisting of senior members of both universities and chief executives of its strategic partners.
You will be accompanied to Rwanda by University of Westminster college members of the steering group. The visit to Rwanda will be subject to normal University risk assessments and regulations.
As well as attending the Rwanda retreat, there may be a number of events that you will be required to attend as representatives of the University.
We will hold an induction for successful applicants, to assist you with your planning and preparation.
We take the safety of our students very seriously. This programme will be supported in Rwanda by a minimum of two Westminster staff members and all students must take Westminster's travel insurance.
For further advice on security and visiting Rwanda, please see the Foreign Travel Advice – Rwanda on the government's website.
Eligibility
You must be enrolled as a second-year full-time undergraduate student at the time of this programme.
You need to agree to the following expectations of trip participants:
be on time and participate in all activities and meetings
post at least three times throughout the trip on social media (tweets, Facebook, Instagram)
submit photos, videos or write a blog post about your experience
complete a workbook or reflective journal about your time on the trip
participate in a project specific to the trip destination
be willing to prepare and deliver a workshop (you will be notified in advance if you are required to do this)
be aware that things may change during your time abroad, have an open mind and be flexible!
How to join the programme
Complete the online application form
Agree to the participant expectations
Be able to commit to the entire programme and be available to travel to Rwanda during the April 2018 vacation
Deadlines and selection process
We are no longer accepting applications as the deadline has now passed.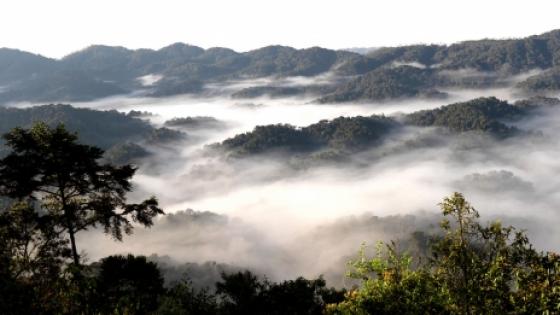 About Rwanda
Also known as 'the land of a thousand hills', Rwanda is a landlocked country in east Africa, bordered by Uganda to the north, Tanzania to the east, Burundi to the south and the Democratic Republic of Congo to the west.
It has a population of 10.5 million, 90% of whom work in subsistence agriculture or mineral agro-processing. Tourism (and increasingly luxury tourism), minerals, coffee, and tea are important features of Rwanda's economy.
Rwanda suffered a terrible genocide in 1994 that left the country in chaos.
23 years later, it has been forged by its President, Paul Kagame, into a very stable, changed, country, now regarded as the safest in Africa. It is recognised as the world's 12th fastest growing economy (6th fastest in Africa) with GDP growth of 8% between 2000 and 2015. Radical reforms, which have made it easier for businesses to get credit, pay taxes and start-up, have all helped to boosted Rwanda's ratings in the World Bank's Doing Business Report.
Rwanda is now a highly entrepreneurial society with many people being encouraged to set up their own businesses, particularly those with a social impact. Women hold 64 percent of seats in the parliament, the largest share of any country. For comparison, only 32% of seats in the UK House of Parliament are held by women.
Information session
There are currently no scheduled information sessions.
Contact
If you would like more information, please contact:
Darrell Kofkin, Project Director and UG Marketing Course Leader
E: [email protected]