* Price per 20-credit module
Course summary
Immigration, human trafficking, social injustice and youth unemployment make headline news almost daily. These are the key issues of our time. If you're interested in such issues, and want to understand why migration may be linked to global inequalities, or the role of social media in protest movements, then you should consider studying sociology and criminology. Combined, these two disciplines develop your sociological and criminological imagination and answer questions about society and its various institutions.
With its unique position in central London our University gives you access to invaluable resources for your academic work. The Houses of Parliament, the Old Bailey and the BBC are some of the resources our students use. Enrolling on the course, you can also gain valuable experience studying abroad for a semester and be part of an international student culture. The programme is led by specialists in their fields, whose interests include human rights, migration, gender, ethnicity, social activism, media, psychology, theory and methodology.
The Sociology and Criminology BA Honours degree enables you to be sufficiently specialised in criminology to enter professions connected to the criminal justice system, but also benefit from the broader careers available to sociologists. You will also gain the transferable skills necessary for lifelong personal and professional development. Our graduates go on to careers in environmental organisations, local government, non-governmental organisations, teaching, youth work and many more.
This combined degree programme offers a unique curriculum which cannot be studied at any other UK university. Distinctive features include our use of London as a learning and teaching resource and the opportunity to experience other cultures through fieldwork. A number of modules include field trips around London as well as in Berlin, Dublin and Turkey. There is also an opportunity for you to study abroad for a semester, currently in Miami, Melbourne or Sydney. Teaching and learning includes lectures, seminars, workshops and practical classes, individual tutorials, and field trips. The course also includes a wide range of assessments, including essays, policy reports, case studies, exams, individual and group presentations, and your dissertation.
Course structure
The following modules are indicative of what you will study on this course.
Subjects of study include:
Crime and the London Underworld
Controversies in Criminal Justice
Identity and Society
Introducing Gender
Introduction to Media and Cultural Studies
Justice and Human Rights
London Explored
Psychology and Crime
Researching Crime and Society
The Criminological Imagination
Thinking Sociologically
Understanding Race
Credit Level 4
Subjects of study include:
Education Now
Emotional Life
Forensic Criminal Psychology
Gender, Crime and Justice
Globalisation and the Media
Globalisation, Crime and Control
Modern Social Theory
Race, Crime and Justice
Radical Criminology
Research Methods in Sociology and Criminology
Sexualities
The Sociology of Religion
Work Experience
Youth, Crime and Justice
Youth, Culture and Identity
Credit Level 5
Subjects of study include:
Combined Honours Dissertation
Contemporary Gender Studies: Feminist Theory and Beyond
Contemporary Social Theory
Consuming Race
Crossing Borders and Boundaries: Migration, Identity and Culture
Families, Intimacies and Personal Life
Gender, Education and Identity
Human Rights and Global Injustice
Immigration, Crime and Control
Issues in State Crime
Life and Death: The Medicalisation of the Body
Making the News
Media and Crime
Perils and Pleasures: A London Sociology of Leisure
Politics, Protest and the Public Sphere
Psychology of Crime and the Popular Imagination
Punishment and Modern Society
Research in Action
Victims of Crime
Work Experience in Criminology and Criminal Justice
Credit Level 6
Westminster Plus Electives

As part of your course you may be able to take elective modules. Electives are an exciting opportunity to widen your experience at university and to gain skills and knowledge that will help make you more employable.
Find out about Westminster Plus Electives.
Course Leader
Dr Hilde Stephansen
Lecturer in Sociology
Hilde Stephansen joined the University of Westminster in 2014, having previously worked at Goldsmiths and the Open University. Hilde teaches on a wide range of modules in sociology, with a particular focus on research methods, and her research focuses on protest movements and citizen media.
Hilde became Course Leader for the BA Sociology and Criminology in 2017 and is excited to be working with two excellent course teams in sociology and criminology to help students get the most out of their degree.
Sociology and Criminology students at Westminster are really motivated and engaged, and come from a wide diversity of backgrounds, which means we all learn from each other in the classroom.
Typical offer
One of the following (or an equivalent qualification):
A Levels – BBC

International Baccalaureate – 28 points

Pearson BTEC Level 3 Extended National Diploma / National Diploma – DMM / D*D*

Access to HE Diploma – Pass with 45 credits at Level 3 with a minimum of 33 Level 3 credits at Merit or Distinction
In addition to one of the above, you should have:
GCSEs - minimum grade 4 (Grade C in grading system prior to 2017) in Maths and English.
View more information about our entry requirements and the application process.
Typical Offer
International Baccalaureate – 28 points
More information
International Foundation course
We work in partnership with Kaplan International College London to provide Foundation Certificate courses for international students who don't meet our Bachelor's degree entry requirements.
Find out how to apply for the Foundation Certificate course.
Pre-sessional English programmes
Need to improve your English before starting your course? We offer summer pre-sessional English programmes to help develop your English language skills.
Our Career Development Centre has just been shortlisted for the Best University Careers Service in the National Undergraduate Employability Awards for 2017.
With a growing network of over 3,000 employers around the world and a team of experienced careers consultants, we are here to help you succeed.
In 2015–16, we helped over 1,500 students find work placements across a range of sectors, with 250 employers attending 14 on-campus skills and careers fairs.
As a Westminster student, you'll have access to our services throughout your studies and after you graduate.
We can help you:
find work placements related to your course
find part-time/vacation, placement and graduate jobs, including voluntary experience
find international opportunities to enhance your employability
market yourself effectively to employers
write better CVs and application forms
develop your interview and enterprise skills
plan your career with our careers consultants
meet employers and explore your career options at our employer fairs, careers presentations and networking events throughout the year
Find out more about the Career Development Centre.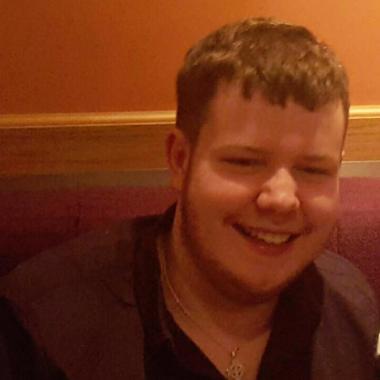 Jack O'Mahony
Sociology and Criminology BA
I feel that the degree has made me far more confident in critically analysing, interpreting and understanding numerous different aspects of society I had previously studied and opened up a much greater understanding of topics I hadn't studied before, across a variety of aspects of everyday life.
I was fortunate to have access to a wide range of modules, allowing me to explore a diversity of topics. This was enhanced even more by my decision to do a joint honours degree, allowing greater control over – and variation in – what I studied.
UK and EU tuition fee: £1,540 (Price per 20-credit module)
The amount you will pay may increase each year to take into account the effects of inflation.
Find out how we set our tuition fees.
Funding
As well as tuition fee loans, there is a range of funding available to help you fund your studies.
Find out about undergraduate student funding options.
Scholarships
The University is dedicated to supporting ambitious and outstanding students and we offer a variety of scholarships to eligible undergraduate students, which cover all or part of your tuition fees.
Find out if you qualify for one of our scholarships.
International tuition fee: £2,125 (Price per 20-credit module)
The amount you will pay may increase each year to take into account the effects of inflation.
Find out how we set our tuition fees.
International student funding
Find out about funding for international students.
Scholarships
The University is dedicated to supporting ambitious and outstanding students and we offer a variety of scholarships to eligible undergraduate students, which cover all or part of your tuition fees.
Find out if you qualify for one of our scholarships.
Course Location
Our Regent Campus is composed of three sites all situated on and around one of the most famous and vibrant streets in London. The Faculty of Social Sciences and Humanities is based at 309 Regent Street and includes recently refurbished social spaces and gym facilities. Students in the faculty are also taught at our Wells Street site. Westminster Law School resides at Little Titchfield Street. Alongside a full mock courtroom, hi-tech learning spaces and a pro-bono clinic, it also houses our state-of-the-art, 382-seat lecture theatre. For more details, visit our locations page.
Contact us
Contact the Course Enquiries Team:
+44 (0)20 7915 5511
Opening hours (GMT): 9am-5pm Monday to Friday
Your Westminster
Book an open day. Order a prospectus. Sign up for newsletters.