MLaw (Integrated Master's in Law)
UCAS code: M190 | Institution code: W50 | Attendance mode: Full-time
View course-specific entry requirements
TYPICAL OFFER for September 2016
| Qualification type | Grade/points |
| --- | --- |
| A Levels | AAB |
| International Baccalaureate | 32 points |
| Edexcel BTEC Level 3 Extended Diploma | DDM |
| Access to HE Diploma | Pass with 45 credits at Level 3 with a minimum of 36 Level 3 credits at Merit or Distinction plus at least grade C in Maths and English at GCSEs. |
We only consider General Studies and Critical Thinking as a fourth subject at A2 Level. You may also be invited to attend an interview.
This course is one of only six in the country, and the only one in London and the South East. It gives you both a Qualifying Law Degree and exemption from the requirement to undertake the Legal Practice Course (LPC). The course is geared to professional practice, and you can start your training to become a solicitor as soon as you graduate.
From the start of the course you will be given an introduction to the skills required by lawyers. This prepares you for the clinical experience in Years 3 and 4, where you will work with real clients on real cases, offering you invaluable experience which will make you more attractive to future employers. Fees are consistent throughout rather than increasing at the LPC stage, so the course offers a more accessible route to becoming a solicitor.
On completion you will carry out a period of work-based learning (currently called a training contract) under the supervision of a solicitor. Students completing the course, or those choosing to leave with a Qualifying Law Degree after three years, can also begin to train as a barrister.
Course content
The general ethos of the course is one of integration of the academic and practical. In Years 1 and 2 you will cover the same core subjects as you would on a Qualifying Law Degree. Alongside these subjects you will study two modules in Legal Ethics, Method and Skills (LEMS) which have been specifically designed for this course. In Year 3 you will build on the foundations provided in these LEMS modules to conduct real cases with real clients. You will carry out this work under supervision and with appropriate training. You will also study a mixture of academic and practical subjects. Year 4 is entirely devoted to the practical subjects that would ordinarily be studied on the Legal Practice Course, while you will continue to work with real clients on one of our clinical modules.
Modules
The following modules are indicative of what you will study on this course. For more details on course structure and modules, and how you will be taught and assessed, see the full course document.
Year 1 (Credit Level 4)
Subjects of study include:
Contract
Legal Ethics, Method and Skills 1
Public Law
Tort
Criminal Law
One optional subject from the following:
Criminal Justice
Introduction to Business Law
Introduction to Legal Practice
Introduction to Rights and the Law
The Portrayal of Justice: Screen Representations of Law and Lawyers
Mooting and Advocacy
People Culture & Property
Law and Social Media
Year 2 (Credit Level 5)
Subjects of study include:
Legal Ethics, Method and Skills 2
Land Law
EU Law
Equity and Trusts
One optional subject from the following:
Adjudication and Alternative Dispute Resolution
Criminal Justice
Housing Law
Law and Culture
Medical Law and Ethics
Introduction to Human Rights Law
Work Placement in a Legal Setting
Child Protection Law and Policy
Law and Social Justice
Law and Sport in Contemporary Society
Year 3 (Credit Level 5)
Subjects of study include:
Legal Ethics Methods and Skills
Property Law and Practice
Clinical Legal Practice
One optional subject from:
Clinical Legal Practice
Company Law
Commercial Law
Competition Law
Criminal Procedure and Evidence
Disability Law
Dissertation in Law
Entertainment Law
Environmental Law
Family Law and Family Justice
Human Rights: Substantive Legal Protection
Law of Intellectual Property
Employment Law
Law of International Trade
Media Law
New Legal Thinking, Theory, Philosophy and Justice
International Law and Global Justice
Religion, Law and Society
Advanced Criminal Law
21st Century Law Practice and Ethics
Year 4 (Credit Level 6)
Subjects of study include:
Clinical Practice
Litigation (Civil & Criminal)
Business Law & Practice (Taxation)
Advocacy
Wills & Administration (Interviewing)
Drafting
Professional Conduct & Regulation (PCR)
Solicitors Accounts
Two optional subjects from:
Commercial Law
Commercial Litigation
Commercial Property
E-Commerce
Employment
Entertainment & Media
Family
Immigration
Personal Injury & Clinical Negligence
Private Acquisitions
Clinical elective
Housing
International Family Law
Westminster electives
As part of your course you can take elective modules at Level 6. Electives are an exciting opportunity to widen your experience at university and to gain skills and knowledge that will help make you more employable. Find out about Westminster electives.
International Foundation course
We work in partnership with Kaplan International College (KIC) London to provide Foundation courses for international students who don't meet our Bachelors degree entry requirements. Visit kic.org.uk/westminster-london for more information.
Course team
Jochim Dymott, Course leader
Additional costs information
To check what your tuition fees cover and what you may need to pay for separately, see our What tuition fees cover page.
Length of course
Four years full-time
Location
Central London (Regent)
Mentoring
Westminster Law School students can currently apply for a place on one of the following:
Career development mentoring scheme – this enables students to be mentored by solicitors and barristers.
Undergraduate ethnic minority scheme – for students from a Black, Asian or Minority Ethnic background. This scheme is part of the National Mentoring Consortium and aims to promote equality and diversity in graduate recruitment.
By taking part in our schemes, you will have a fantastic opportunity to develop communication and team-working skills and make contacts with professionals in the legal sector.
Some of the employers participating in the scheme who have mentored Law students in recent years include:
The BBC
Hodge Jones and Allen
Kennedys Law
Barclays Bank
Dentons
Enyo Law
Hughmans
Mischon de Reya
Cobalt Music
Berwin Leighton Paisner
Government Legal Service
HM Revenue and Customs
Ministry of Justice
Crown Prosecution Service
Wolseley UK (legal counsel)
Career success
89% of our graduates go on to work or further study within six months, according to Unistats. Successful alumni have had very successful careers as barristers and advocates, solicitors, clerks and officers of court, legal executives and paralegals. They have gone on to work for some of the UK's leading legal services providers including Allen & Overy, Baker & Mackenzie, Berwin Leighton Paisner, Addleshaw Goddard, Hodge Jones & Allen, Weightmans and Ropes & Gray. Our graduates also pursue careers in accountancy, the Civil Service, education and government.
Employability
Our dedicated Career Development Centre is actively working with an ever-expanding network of over 3,000 employers to provide you with exceptional employability support and guidance. As a result we were nominated as finalists for a significant industry award – the NUE Awards Most Improved Commitment to Employability 2016.
We provide our students with work placements and international opportunities to support them in becoming highly employable, globally engaged graduates, and with one million businesses operating within 20 miles of the University of Westminster, over 84% of our students are in work or further study six months after graduation. Our graduates work in a variety of sectors and organisations, from small/medium-sized companies and start-ups to large not-for-profit organisations and corporates.
During your time at Westminster you will be able to use our comprehensive online vacancy service and meet with our experienced careers consultants, providing you with thorough training and support on CV writing, application forms, interview preparation and assessment centres.
In addition to this, you will receive careers support from academic staff and faculty work placement teams, offering targeted course-specific careers advice and assistance in securing a work placement during your time at Westminster. You can find out more about course-specific career opportunities by visiting the Prospects website.
For more details, visit the employability section on our site.
Career Development Centre
Our Career Development Centre can help and support you throughout your study and after graduation.
We can help you to:
find part-time/vacation, placement and graduate jobs, including voluntary experience
explore how to develop the skills that employers are looking for
plan your career development
identify your career options
market yourself effectively in CVs, application forms and at interviews
develop your enterprise skills
We also organise a range of presentations and networking events with employers, professional bodies, alumni and other organisations throughout the year to help you with career planning.
Find out more about the Career Development Centre.
Work Placements
Our Work Placement Teams are based in your Faculty Registry Office and can help you find a suitable placement, as well as support you in making applications, writing CVs and improving your interview technique.
More details on work placements can be found on our Work placements page.
Career options in your subject area
Our team of careers consultants work closely with Faculty departments to deliver tailored employability support, including subject-specific workshops, employer events and careers information, advice and guidance.
You can also browse the career options available to you after you graduate on the Career Development Centre's Finding work in your subject area pages and on the Prospects website.
Why study for the M-Law integrated Master's In Law?
You will benefit from an integrated approach to your learning as the course brings together legal skills, academic and vocational subjects.
In the third and fourth years you work with real clients on real life disputes and transactions. The course is therefore geared to professional practice, and you will be able to start your training contract as soon as you graduate.
Most importantly it gives you the hands-on experience that employers are looking for
You graduate with a Masters level qualification.
The course also offers you an excellent financial incentive as fees are kept at an undergraduate level throughout
Study in the city
If you study at the University of Westminster, everything that London has to offer is on your doorstep.
Our central London campuses are ideally located for the city's fantastic learning institutions including libraries, archives and museums, as well as opportunities for shopping, eating out, enjoying London's nightlife or just simply relaxing.
Accommodation
After choosing your course, one of your biggest decisions will be where to live, and we aim to make that choice as easy as possible. Whether you want to apply for our Halls of Residence or live in private housing, we can help you to find the right accommodation.
Fees, funding, bursaries and scholarships
In recent years the University of Westminster's scholarship scheme has been the largest university scholarships scheme in the UK, and our Scholarships Department won the Times Higher Education inaugural Award for Outstanding Support for Overseas Students.
Personal tutoring
All students on courses of a year or more and who are registered for more than three modules will be allocated a personal tutor.
Your personal tutor will be there to support you from induction onwards, helping you to integrate into the University, academically and socially, at an early stage. They will be able to give you advice and support on academic and personal matters affecting your study, as well as developmental advice through regular individual and group tutorials.
Language support
Polylang is a University-wide programme through which you can study a language as a free choice module.
Personal advice and counselling
While most students overcome any problems with help from friends, family or a personal tutor, the University's free counselling and advice services are there if you need them.
International Westminster
With one of the UK's largest international student populations, the University of Westminster has plenty of experience in giving you the help and support you need to make the most of your time with us.
Study Abroad and Summer School programmes
Westminster's Study Abroad programme has been running for more than 15 years, and is one of the largest in the UK – each year we welcome hundreds of visiting students from universities all over the world.
If you are already studying outside the UK, the programme offers you the opportunity to study with us for one or two semesters, or for a period in the summer.
Sport and recreation
The University has extensive sport and recreation facilities, with a sports hall and gym at Harrow, a state-of-the-art gym at Regent Campus, and the University sports ground by the River Thames at Chiswick.
Students' Union
University of Westminster Students' Union (UWSU) aims to make sure you have the best university experience possible by providing a range of activities and support, from sports clubs to society groups, educational advice and social events.
Samantha Watson is currently in the final year of her MLaw degree.
I chose the University of Westminster because it offers the unique opportunity to study a law degree and Legal Practice Course over a seamless four years.
I am grateful for the friends that I have made at the University. I feel that studying in the city has given me the opportunity to meet a diverse range of people from various walks of life and different parts of the world. We have shared experiences – both highs and the lows – and watched as each and every one of us have progressed and discovered which area of law or career path we wish to go into. There is a real sense of community at the University and the tutors are always there to offer their support and guidance, especially now that we are approaching the final stages.
The thing that I found the most challenging throughout my degree was drafting coursework to the standard required at undergraduate level. At the start, I struggled to focus my research on the essay title and instead found myself including irrelevant and unnecessary points. In order to improve on this, I found it helpful to speak to my tutors to discuss my work. I also decided to make use of the legal skills textbooks available in the library and signed up to tutorial classes for Westlaw or LexisNexis. By seeking help, I was able to identify my weaknesses. I believe that University is about being self-motivated throughout the entirety of your degree and to make mistakes at this stage, so that you can learn from them in the future.
Over the past four years, I have spent a lot of time applying for various positions. Initially, I was not overly picky with where I wanted to be placed; I simply wanted to build on my CV and gain practical experience. Although I think it is important to show consistency throughout your CV, I feel that by keeping an open mind about the law firm in which I wanted to be placed, and the sector that I wanted to work in, I was able to make a well-informed and reasoned decision about my chosen career path. I have gained a wealth of experience in different legal sectors; from local law firms specialising in both private and commercial law, to completing a mini-pupillage in Chambers.
For me, it all culminated in my work experience at Eversheds LLP. From the moment I walked through the door, I knew that this was the law firm for me. I decided to apply for a training contract with the firm, and after an emotional and stressful six-month process, I was delighted to hear that I had been successful in securing a place. What is even better is that, because I am currently studying my LPC, I have been asked to start my training in September 2016, rather than in 2017.
Looking back, I feel that what set me apart from other candidates was my enthusiasm towards working for the firm. I showed a real interest in the work that the firm does and an understanding of the key principles that the firm as a business, and the lawyers as individuals, try to uphold. One principle in particular is that Eversheds is renowned for applying innovative flair when it comes to delivering products and services to clients around the world. Knowing this, I made sure to give examples throughout the selection process of when and how I have demonstrated this characteristic.
My advice to other students would be to maximise every opportunity and interact with the other trainees and paralegals as much as you can. This will enable you to ask about their experiences at the firm and to find out whether the firm would be right for you. Also, it gives you the chance to showcase yourself. I am a strong believer that law firms want to be able to invest in you as a person, as well as in your academic capabilities. At the end of the day, it is important that you can interact with new people and be comfortable in social situations. In addition to this, I would advise all future applicants to act professional and mature throughout every stage of the process. The firm wants to see that you are ready to step into the role straight away, even if you have another year or two before you would be joining them.
I am very excited about what the future will hold for me. I am yet to choose my first seat but there are various trainee events scheduled over the summer to give us the opportunity to discuss our options with current and future trainees. I hope to embark on a secondment during my training contract; either with a client or at one of our international offices. I am excited to learn about our clients both on a national and global basis so that I can gain a deeper insight into the challenges that they are facing in their particular market sector.
Shafique Williams is an alumnus and studied the Solicitors Exempting LLB Honours (now MLaw) degree.
I chose to study at the University of Westminster for a multitude of reasons. First and foremost, when I came along to information events I felt very welcomed by the team who would be responsible for my undergraduate study. I felt as though the Faculty as well as the students who were there to answer questions were genuinely interested in the big decision I would go on to make. Additionally, the location of the University was a fantastic advantage to a legal career, and the resources and facilities available to students at Westminster were too appealing to ignore.
The University by far surpassed my expectations; the levels of support offered not only by my tutors and lecturers, but also the range of student services, have allowed me to progress at a rate I could not have anticipated. The University has been instrumental in exposing me to many different opportunities, including mentoring schemes and a range of different seminars focusing not only on future career prospects but also health and well-being.
I like the fact that my course actively tried to maintain a link between legal theory and practice, which helped me to effectively apply the law to issues that arose. The way in which my course was delivered, using both live and pre-recorded lectures, allows students to remain motivated and interested. I also enjoyed the fact that the tutor groups are so small, providing many opportunities for individual attention. And the relationship I had with my tutors and lecturers was very good – they were very receptive to any issues or queries I raised and always reiterated that they were available to help if needed.
One of the best things about being a student in London is the amount of things you can stumble on and discover; there are many intriguing corners of London to explore and an array of people to become acquainted with, if you choose to. The University offered a vibrant and student-pocket friendly social life. The Students' Union puts on a range of fun and interesting events, a few of which I was able to attend – and I've always had a fantastic time. The various events cater for many different individuals and societies help students to access activities that give them a break from their studies.
If I was to give some advice to anyone thinking of applying for a law course at the University of Westminster, it would be to definitely apply, attend any events put on for the benefit of prospective students, and try to get as many opinions about law at Westminster from current students as possible. It's important to build a foundation from which you can carve out your legal pathway, and at the University of Westminster you'll have the added help of a sincere and attentive Faculty.
Shaheen Mamun shortlisted as Junior Lawyer of the Year 2016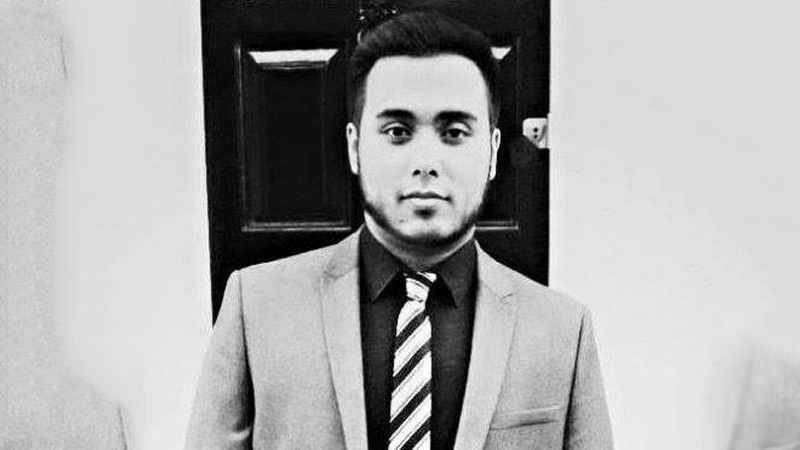 Shaheen Mamun, who graduated from University of Westminster with an LLB Honours Solicitors Exempting degree (now MLaw - Integrated Master's in Law), has been shortlisted for the Junior Lawyer of the Year Award 2016 as part of The Law Society Excellence Awards.
The annual Award is run by The Law Society, an independent professional body, which looks to promote and support all solicitors, and believes that everyone should have access to justice.
Shaheen said that his experience at Westminster played a key part in his achievement. "I owe a substantial amount of gratitude to the University of Westminster where they not only challenged my academic ability to the level I am at now but also greatly assisted in my professional development. Any positive progression I made was always acknowledged, as was seen when the University awarded me a Student Achievement Award."
Shaheen is currently a Trainee Solicitor at Milestone Solicitors, a specialist City law firm on Fleet Street, and deals with all aspects of Immigration and Asylum, Administrative and Public Law, Civil Litigation and Dispute Resolution.
In his spare time, he also serves as a Trustee at the Habeas Corpus Project, which is a non-profit organisation that provides pro-bono legal representation in challenging unlawful detention of refugees and migrants in the UK.
Read our full article, including Shaheen's top tips for current students